GIFT GIVING ETIQUETTE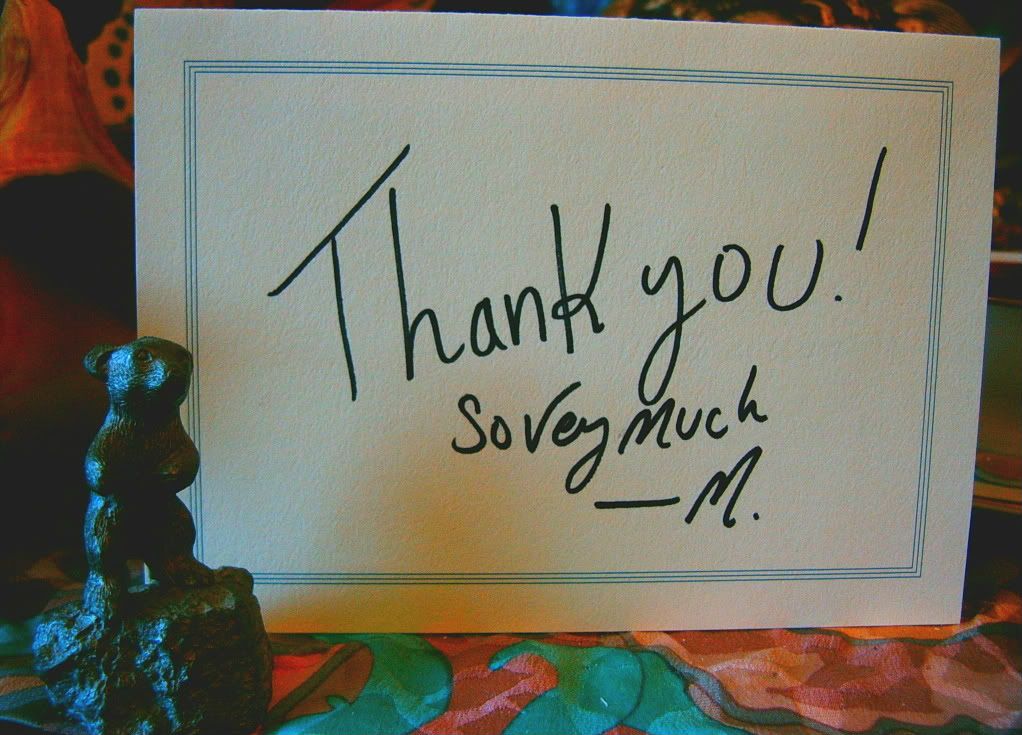 Picture: A Big Thank You to everyone who has visited Gave That! -Marie
Here you will find information I've learned and collected about good etiquette on giving gifts...
"Give generously - and receive graciously." -Valorie Burton
Manners are a sensitive awareness of the feelings of others. If you have that, you have good manners, no matter which fork you use.
—
Emily Post
>> Some of my favorite
quotes on giving gifts
.
>>
20 Holiday Saving Tips
Click here for my latest posts on the topic of Etiquette
"Every human society uses gift giving-and, of course, exchanging-to define and sustain relationships. When I give you a present, I'm making a statement about who I am, who you are... and what our relationship is between us". -Bateson
In this video author
Marie Dubuque
gives really sage advice on relationships and the giving of holiday gifts.
Image: MAM for
GaveThat.com