Cool Skin Essentials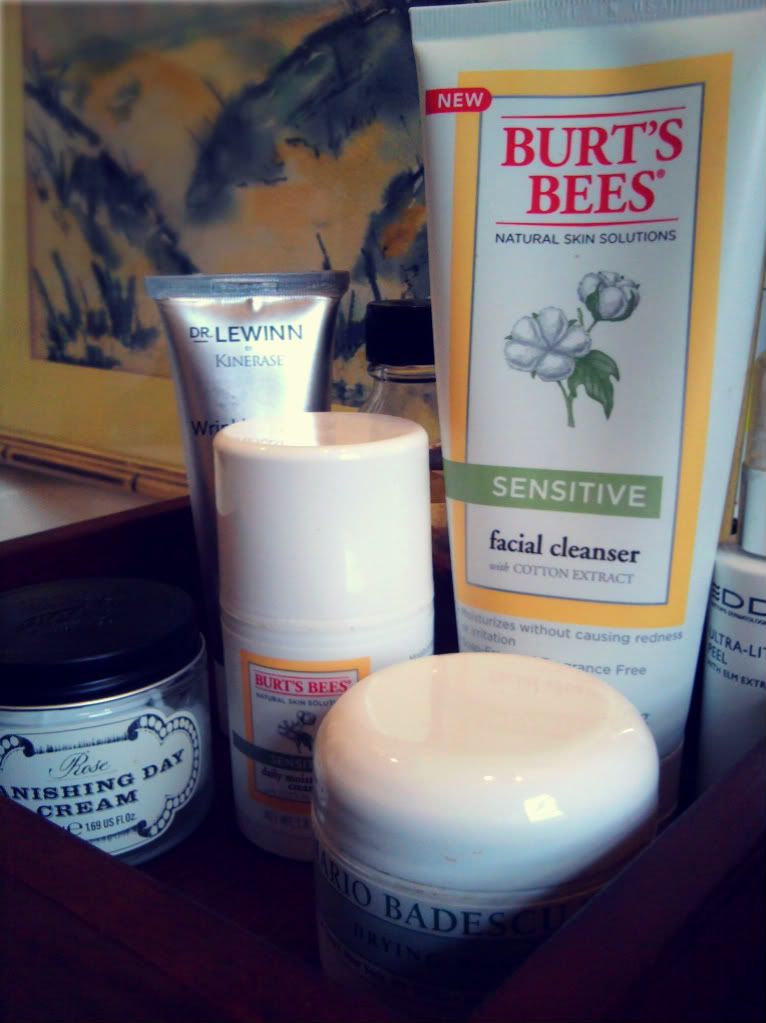 Delicious autumn! My very soul is wedded to it, and if I were a bird I would fly about the earth seeking the successive autumns.

You tell it George. If only my skin was as wedded to autumn as my soul. Unfortunately that's never been the case. For years finding the perfect antidote to allow all the fun this season has to offer has been pretty hit or miss. Especially when ones skin is sensitive to fragrances on top of being dry. Add to that, things being discontinued, and it's easy to feel a bit lost. This year has been a little different because there seems to be more of an actual transitioning instead of a painful fight. This in itself is my idea of a major gift worth sharing.
One all time hit has always been good
old rose water
which has made numerous appearances here on the blog because it really is soothing and works. Along with the toner, a tiny bottle of pure Bulgarian rose essential oil or
an infusion of rose hips in Jojoba
is a Godsend. Especially on cuticles and dabbed on cheeks. Another favorite rose item is
Boot's
Rose Vanishing Day Cream which actually gets slathered on at night.
More recently I've been testing a few new products and have decided to add them to the permanent collection because they're really lovely and specifically made for sensitive skin. A good sunblock is always a must but finding one that does not cause a reaction is really hard, this one by
Dr. Lewinn
(Kinerase) called Wrinkle Repair Daily Cream SPF 30 is fantastic. I probably wouldn't use it in the summer but right now it's perfect and makes my skin very dewy and plumped up. Another day cream that gets pulled out at night is
Burt's Bees
Sensitive daily moisturizer. It absorbs pretty quick (not as quickly as the vanishing cream) but still feels substantial enough to do some decent repair. Also in the evening it feels good to rub on a cream cleanser and the Sensitive line one with cotton from Burt's Bees is the closest I've found to old time cold cream without the mineral oils or petroleum. It does a really nice job of melting off makeup too.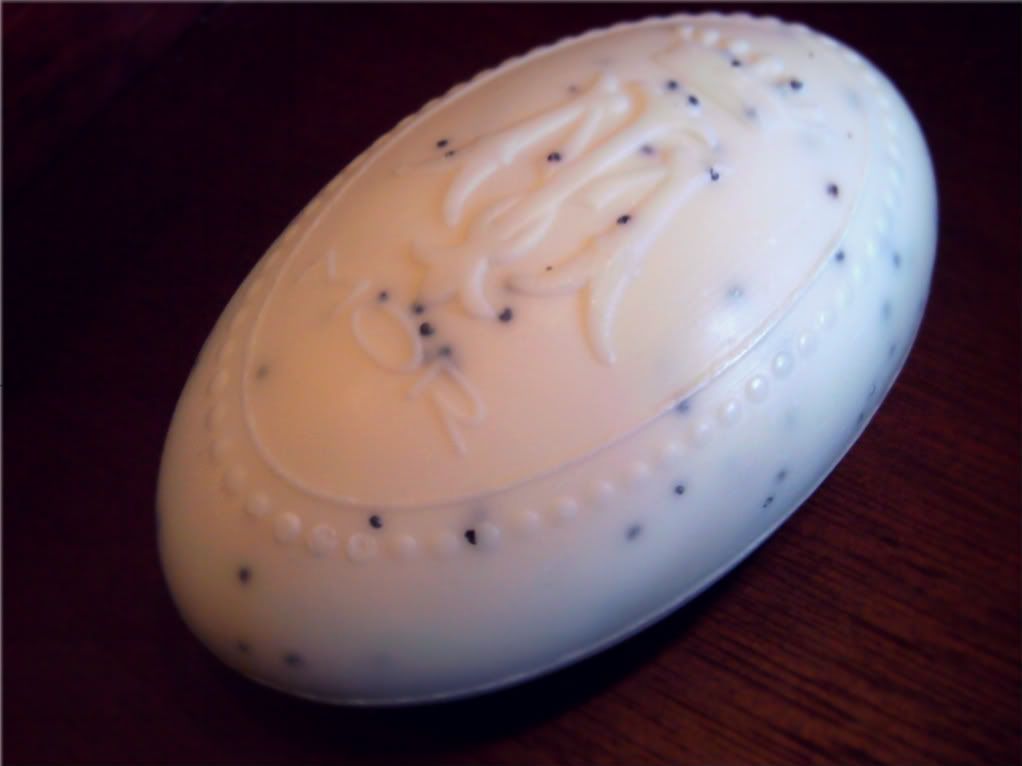 MOR's soaps, an all time favorite that smells as good as it feels... which is really creamy and soft.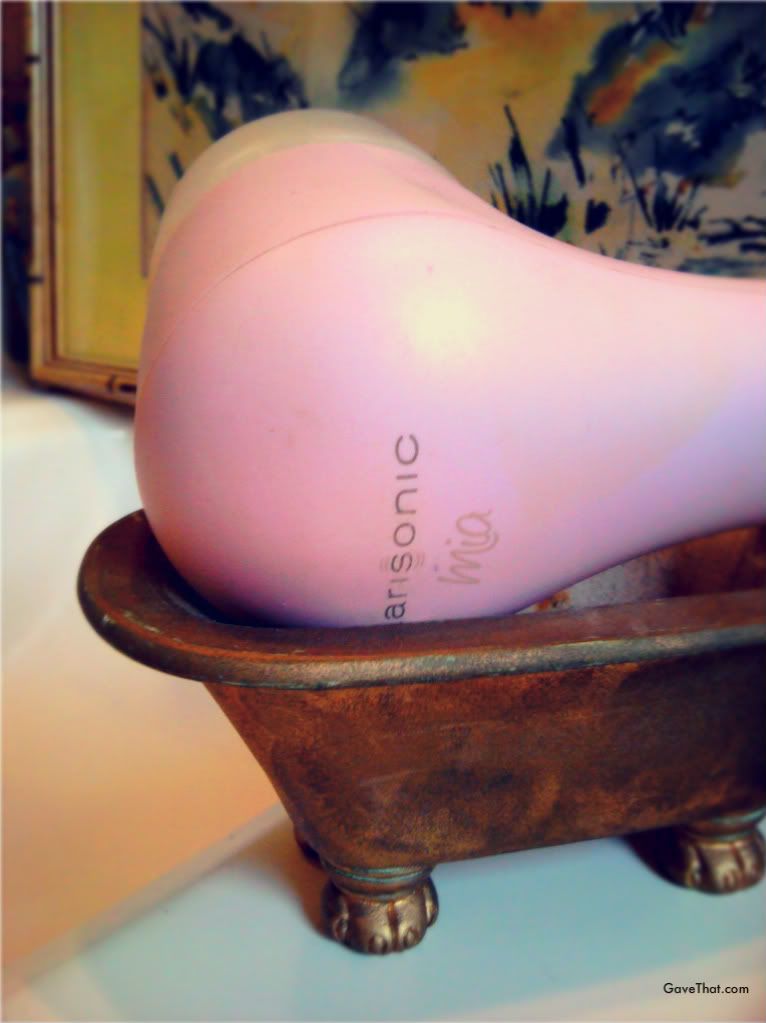 Another staple, Clarisonic's pink Mia gets off all the dead skin and leaves a smooth canvas for creams and serums to sink in deep. It get's brought out about once a week.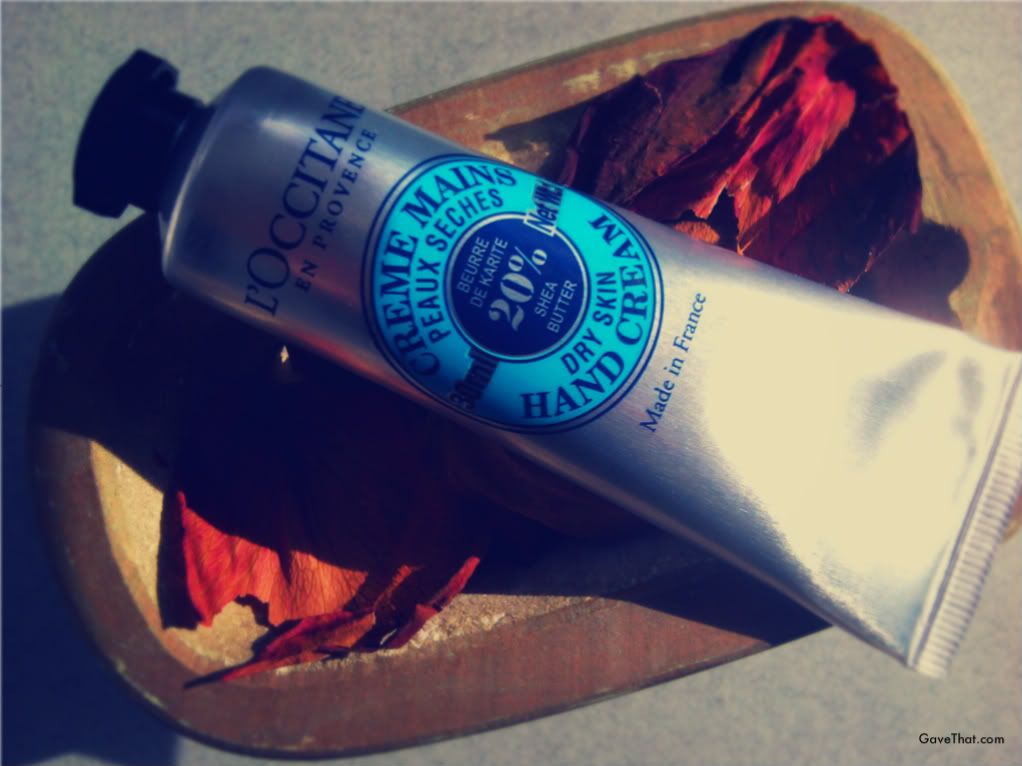 This Shea cream by L'Occitane replaces my used up Dr. Hunters Rosewater & Glycerine, something about hand creams in paint tubes makes them actually get reached for. While Dr. Hunters' was perfect for summer this is an absolute cold weather version, thick and rich with the strong scent of flower gardens and fresh bouquets. As a side note L'Occitane also creates hand creams and other solidarity versions to benefit NGO ORBIS International. An org fighting blindness in Africa where the Shea comes from. For the body Burt's Bees Radiance body lotion is still holding its own.



Burt's Bees Sensitive line and Dr. Lewinn by Kinerase c/o BzzAgent
Hand cream c/o L'Occitane en Provence
Image: mam for Gave That