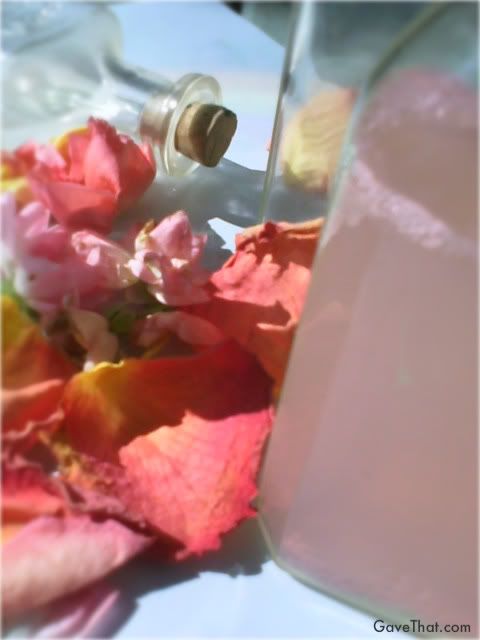 A really simple beauty gift is a little bottle of rose water or rose toner (seen above). Pour it into old apothecary bottles and one will be hard pressed not to want to show it off on a vanity or sink. Here is how you can do it too:
What You'll need for a Rose Toner:
Organic roses &/or petals
Pure filtered water
Witch Hazel
Vitamin E (optional)
A Pinch of sea salt (optional)
A drop of glycerin (optional)
Rose essential oil (optional)
Rose hips (optional)

In a microwave or over the stove in a small sauce pan, combine the witch hazel, 1/2 cup of water and your rose petals (and rose hips if you have them). Bring to a simmer and turn heat off. Cover and let steep for 4 to 5 hours and then strain off plant material. Alternately, see the video technique for making floral water above. Once cooled you can then add any of the optional ingredients. Decant into pretty glass bottles and you're done!

To use apply to your face with a cotton ball after cleansing your face and neck. In the winter especially this is so very soothing to the skin.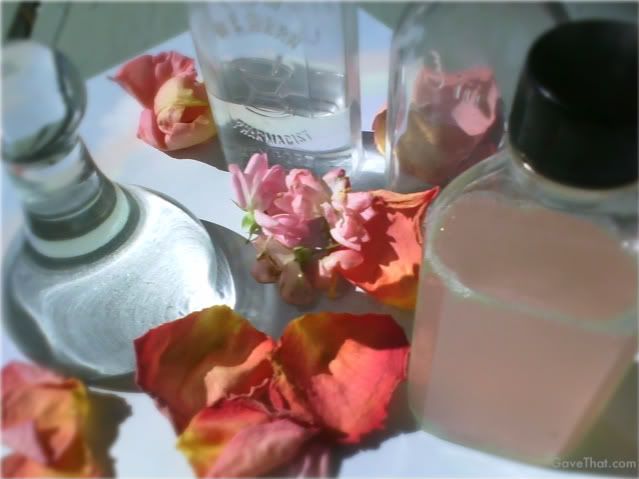 P.S. for another way to use your rose water, in a bath elixir, see the
recipe and how-to her
e
.
Image: MAM for Gave That