DIY Rose Hip Oil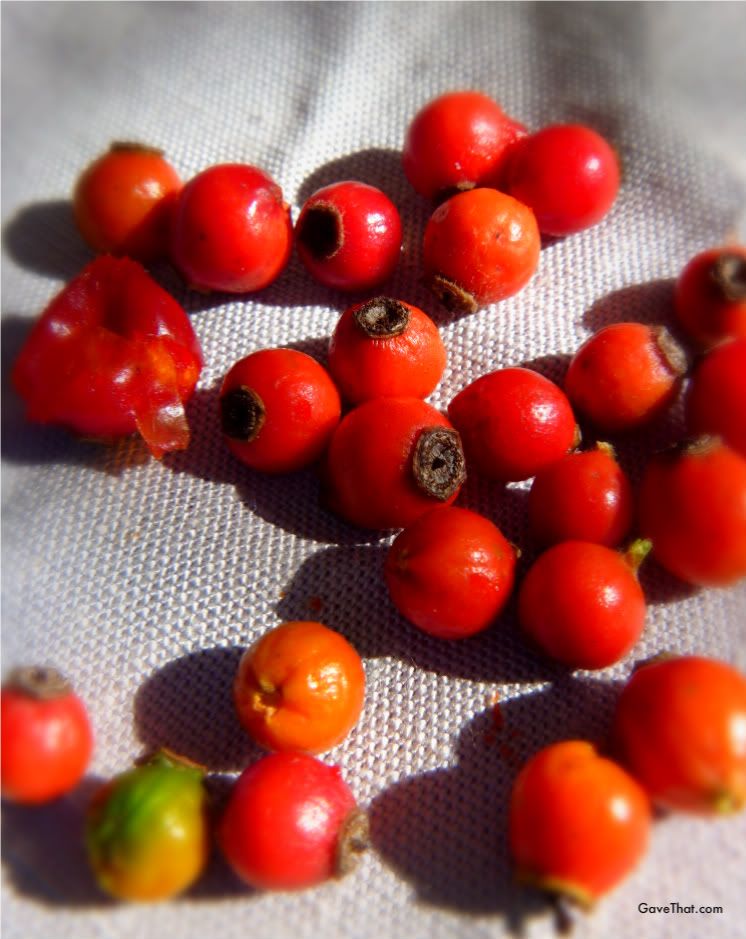 Picked these for paper cuts...
Poking around the garden yesterday I found a few bright red rose hips once again. Before these went into
tea blending
but this time it seemed a better idea to soak them in Jojoba oil for use throughout the winter. Especially on all those paper cuts coming my way soon. Rose hips are filled with vitamin C and do wounder to heel the skin. For a quick DIY version the hips are slightly crushed and gently heated in the oil then bottled up and left to sit a week or two in a cool, dark place. Then it's popped in the refrigerator.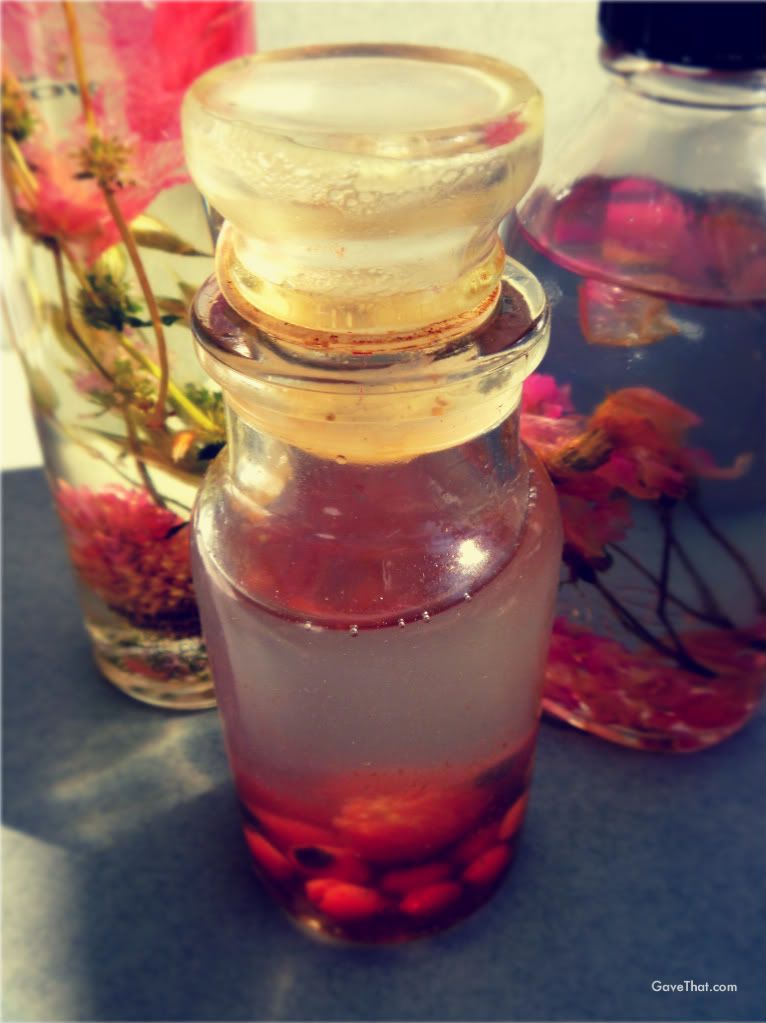 What You Will Need:
- A double boiler or a small pot of water
- A carrier oil such as sweet almond, jojoba or Argan oil
- Rose hips (organic and free of any pesticides or car exhaust)
- Vitamin E or honey (optional as a natural preservative)
How To Do It:
1) Place rose hips on a plate and using the back of a spoon or a rolling pin, gently crush them.
2) Taking your oil or a blend of oils, please it in a small bowl or cup and add the crushed rose hips. Place this in the pot with a shallow amount of water in it and bring everything to a gentile simmer, siring every once in a while.
3) Remove from heat and allow to cool. Add vitamin E &/or honey if using and place into a glass container with a tightly secured lit. Allow to sit in a cool dark place for about a week. The rose hips can then be strained off leaving an amber colored oil behind. This is best stored in the refrigerator.
PS... to turn the above infused oil into a
salve see the recipe here
and see how to create
Rose Hip Tea here
.
Image: mam for Gave That