Clarisonic Pink Mia & PLUS for Breast Cancer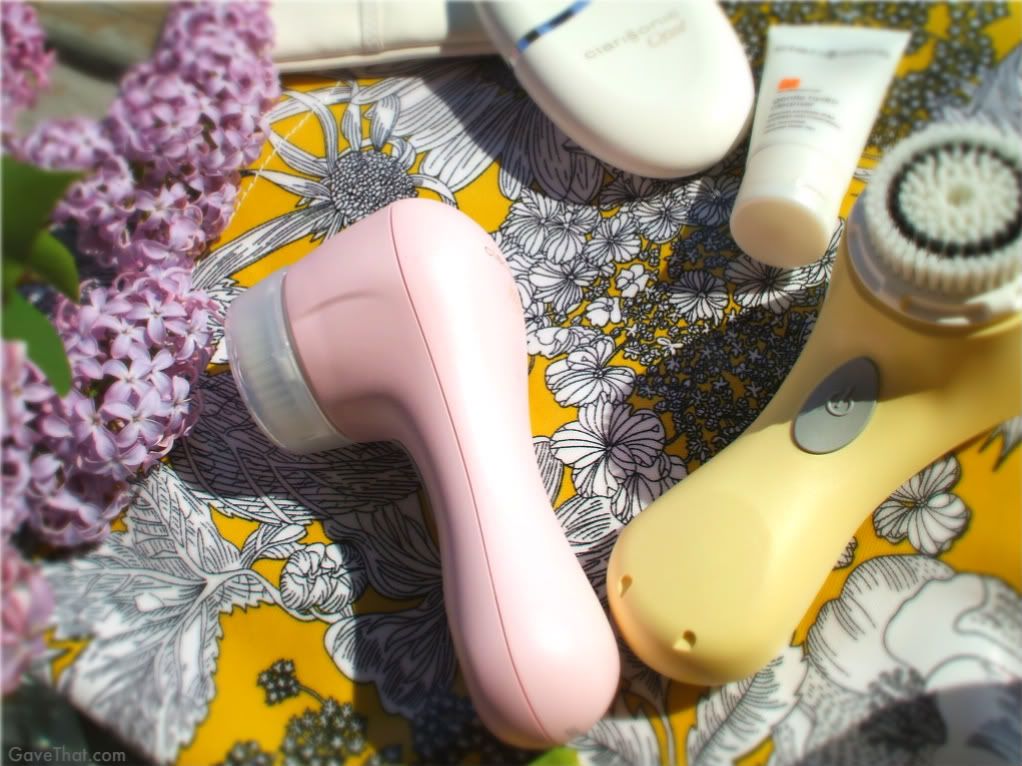 A few weeks ago
DoctorM
did a full
review here
of the new Clarisonic Opal and Clarisonic PLUS. Now with Mother's day looming off in the not too distant future I wanted to show you Clarisonic's latest release... the
Pink Clarisonic Mia
and the new limited edition
Clarisonic PLUS
, both benefiting breast cancer causes! This is an amazing way to do what I like to call "give twice".
The Pink Clarisonic Mia is much like the PLUS model in how it works but is slightly pared down in both size and features. Instead of running through an automated routine the Mia has one speed and you determine how long to move it around on your skin. Instead of a cradle to recharge the Mia uses a cool magnetic
lock on
charger making everything extremely portable (major perk for the jet setter in your life). Like the PLUS you will find that the Clarisonic's head does not spin but instead vibrates much like a Sonicare toothbrush. The price, $149., makes for less of a dent in ones pocketbook as well but remember the benefits of giving back. So far, according to Clarisonic, over $60,000.00 has already been donated.
Lastly, one of the best perks is that when you buy the Pink Clarisonic Mia online at their store you can have it personalized for free, up to 18 characters. Monograms are
de rigeur
more and more so go for it!
50% of the profits from sales of this
Limited Edition Clarisonic PLUS
go directly to the Susan G. Komen Foundation. Aside from the swirling pattern this Clarisonic PLUS works the same as the original, see the full
review here
along with the new Opal. The Limited Edition Clarisonic for Susan G. Kormen is $250. and found only online at the
Clarisonic store
.
As with all gift giving success stories most are rooted in truly knowing and listening to the recipient. If mum has expressed a desire to do something about her skin or specifically mentioned the Clarisonic line, consider making your gift more meaningful with the above give twice models. After only a few uses I am now a firm believer in both the Pink Mia and the PLUS and only wish I had tried either one sooner.
Que sera, sera
.
Attention everyone: A giveaway is going on right now here at Gave That for a Pink Mia AND an Opal by Clarisonic. Click here to enter. Giveaway ends May 31st 2010.
Image: MAM for GaveThat | Clarisonic