Lemon Lavender Cupcakes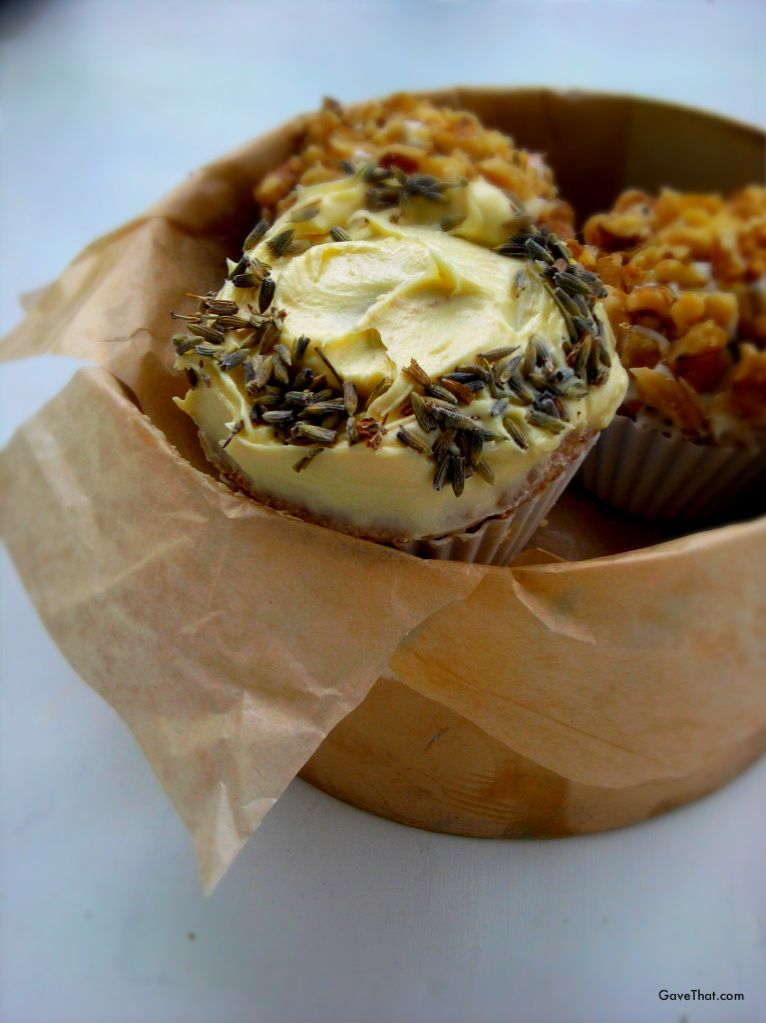 A three tiered cupcake tower in place of a birthday cake, which went over surprisingly well, devil's food laced with coffee and topped off with a chocolate peanut butter ganache. Maraschino liqueur spiked mini pineapple upside down cakes and fluffy pumpkin muffins covered in pecan strudel. These little
reusable silicon cupcake wrappers
and the hat boxes above lined in wax paper have been put to good use these past snowy days. One extra bright spot to add to the mix of uber-portable treats are these lemon curd filled zingy cupcakes sprinkled with lavender.
Keep reading for the...
The Recipe >
What You Will Need:
Lemon Cupcake Batter
1/3 cup butter or Crisco shortening
1 cup white sugar
1 & 3/4 cups pastry flour
2 teaspoons baking powder
1/4 teaspoon salt
1/4 cup buttermilk
1/2 cup milk
2 eggs
Grated zest of 1 lemon
1 teaspoon vanilla extract
1 teaspoon lemon extract (optional)
Filling:
- Lemon curd, see a favorite
Scottish St. Andrews' recipe here
Frosting:
- Mine is this simple
lemon buttercream recipe here from Betty Crocker
+ organic lavender
How to do it:
Preheat your oven to 375 f and prepare muffin pans with liners. My personal favorites are
these silicone reusable wrappers
which means no more
dugh!
moments when the urge to bake takes hold.
Cream together butter or shortening with sugar gradually until fluffy. In a another bowl or cup beat eggs with extracts well and combine with the creamed butter and sugar mixture.
Sift together the flour, baking powder and salt until well blended and alternately add it along with the milk(s) to the wet ingredients. Mix just enough until completely moistened and in batter form. Add the lemon zest and stir until together.
Fill muffin pan liners half full (I like to do this with an ice cream scoop) and bake for 25 to 30 minutes or until a wooden stick inserted in the center comes out clean. One baked, remove and let cool.
Once fully cooled scoop out a little bit of the center of each cupcake to allow for one teaspoon of chilled lemon curd. Frost with lemon frosting and dip the edges in organically grown lavender.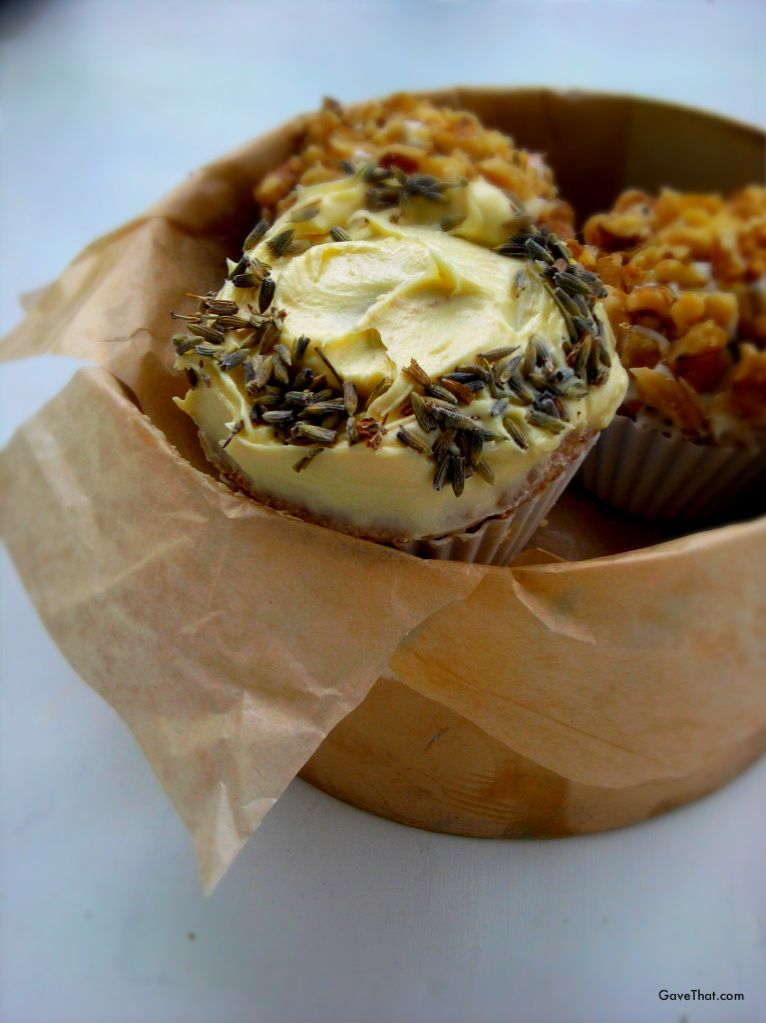 For previously posted cupcakes recipes see
here (Champagne strawberry)
and
here (red velvet with chocolate wax seals)
perfect for VDAY.
Image: mam for Gave That