DIY: Love Letter Cupcakes
Valentine's Day without cupcakes? non, non, non! Here red velvet hides under a snowy top of coconut frosting and the kisser... a chocolate wax seal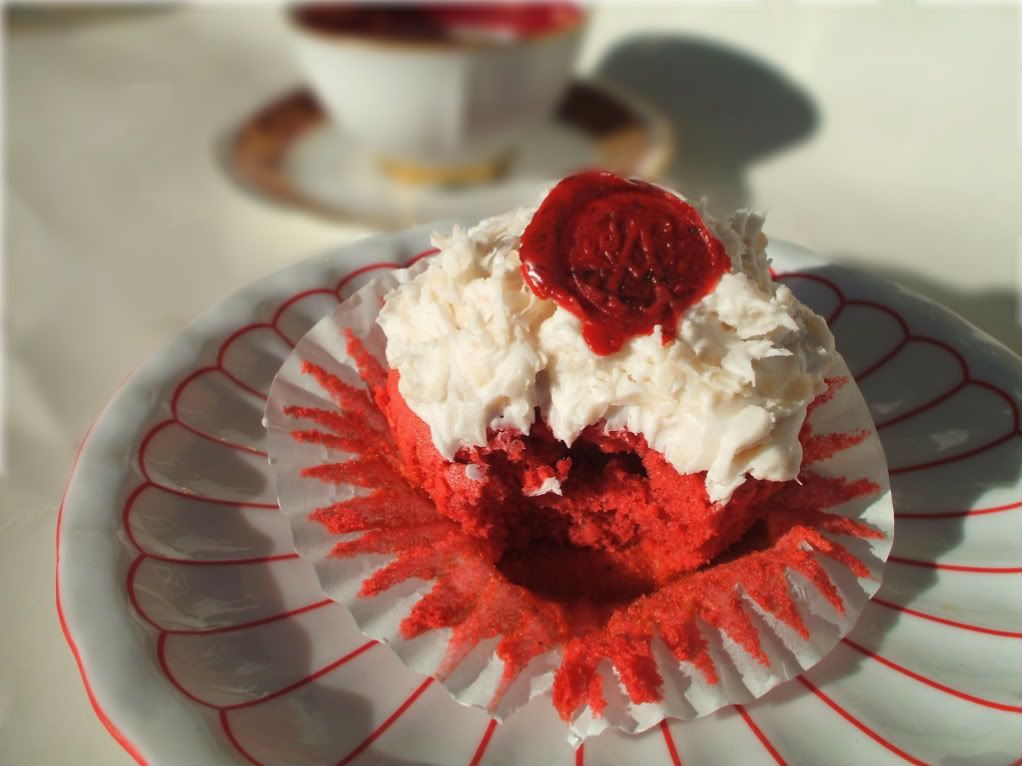 Red velvet cake and VDay seem so cozy together and these are some of my personal favorite cupcakes to create. A fab recipe can be found here and to create the chocolate wax seal toppers, do the following:

Materials Needed
- Wax Paper
- Red Chocolate Candy Melts
- Metal Wax Seal

Melt chocolate candy per directions on bag and spoon a small pool onto wax paper. Wait a few seconds and then press with an oiled wax seal. Without lifting off place for a minute in your freezer. Once firmed up remove from the chocolate by lifting straight up and peel your candy wax seal off of the wax paper. Voilà!
Image: MAM for GaveThat