Sending Care Packages
Care packages are something that seem welcome almost any time of year but especially now as so many are away at sleep away camp or making their way back to school campuses. After talking to many getting ready or already there the top wish was a simple box of goodies through the mail. A few plump letters with all the details from back home would be nice too they said, a little sheepishly. So here's how to quickly put together a care package from scratch and a few lessons learned about shipping in high heat and overseas.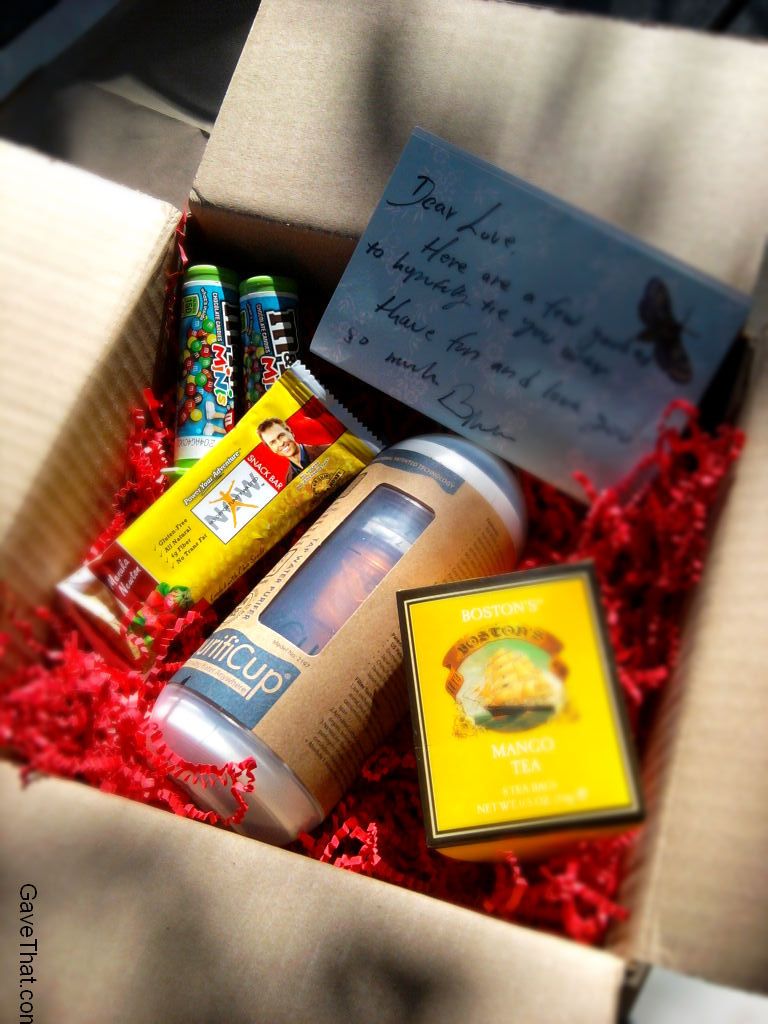 One or the Other
One major lesson learned that still haunts me to this day is sending care packages that mixed bars or soap with candies such as M&M's. While M&M's are almost always a good idea because they were originally designed not to melt the soap on the other hand, in high heat of summer, can bake into anything edible. Soapy candy, yuck! Slightly cruel too so now it's always two boxes or a box devoted to one thing. Food or toiletries.
Let Out The Heat
This has been a huge help even though it's so simple and tiny. Poke a few tiny holes on the side of the package. This has helped many things not to melt even in extreme heat for me.
Sadly some things are not allowed to be shipped to certain countries. Anything with plant material or feathers and probably candy as well will be confiscated by Australia's customs for instance. Here in the US they started to crack down on incoming international candy although most packages still seem to make it through. Most postal systems have information posted online now which is very helpful.
For a foodie box this is what was tucked inside: First a non-edible by PurifiCup which is an ingenious little device that filters tap water and makes it taste delicious. It also removes 99% of bacteria which can really cut down on getting sick, something always very scary when away from home (and mom!). See it in action here.

Next Sweet potato rice crisps from Grandma Utz which are thoroughly addictive, and so are their bags of White Cheddar popcorn. Then yummy honey fruit bars by NOW and Dark Chocolate energy chews by CoCoaWell. Then something really neat, Bridgford shelf stable sandwiches in Italian, cherry turn over and BBQ. These were really delicious and being able to keep for years was pretty mind blowing. No fear shipping those. Next some easy to grow bean sprout seeds for fast raw grub and a salad dressing shaker cup with pouches of powdered dressing inside. Lastly some healthy SunButter sunflower seed butter and calming mango tea.

For the personal version care package there are a lot of new things that are easy to pack and send. One being watertight medical kit's by Adventure Medical Kits. Also Tide's new laundry Pods are mess free and smell comfortingly fresh. For a more natural version check out the ones made by Droops. Then some other ideas include travel candles from Prosperity Candle if that sort of thing is allowed, a journal and flashlight, extra batteries, and a few beauty staples. A tube of soothing L'Occitane dry skin cream. Clean + Easy hair removal lotion for no nicks, gentle Ivory snow soap which is also said to keep wild critters away and Secret Clinical Strength for really humid, sticky days ahead.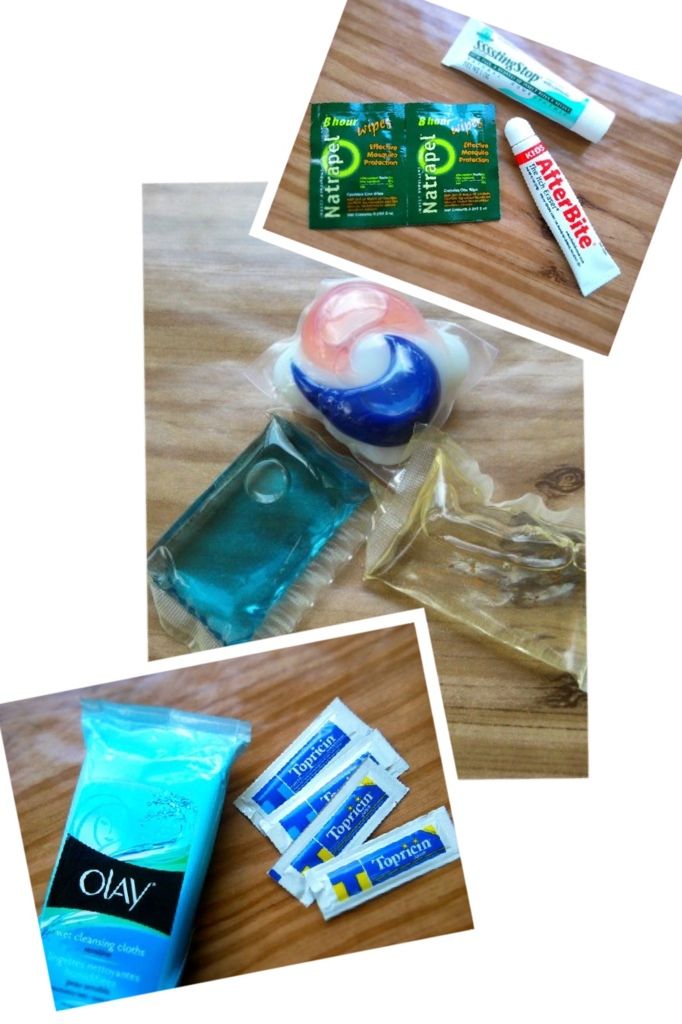 A few more things that could be popped in are for when something goes wrong and starts to feel uncomfortable. Such as bites, sore muscles and sticky grime. For this it helps when things come in little packets such as the above mentioned Tide Pod's but also insect repellent, which in spray cans probably can not be mailed. One really good natural one is by Natrapel which comes in little wipes. SssstingStop by Boericke & Tafel bring back a lot of memories, it really helps bites and itchy swelling to go down and another good one is After Bite kids. For too much exercise and soreness Topricin is amazing and it comes in a junior formula. After only a little bit the soreness vanished in my leg after slathering it on. Good stuff with no smell! Lastly some wet wipes are always so welcome and a new favorite are these sensitive skin ones by Olay. The perfume in many cause breakouts but these are very gentle and lift away grime.
These care packages have recycled crinkly paper as packing but for more ideas see my past post here on
packing & shipping gifts
.
Image: mam for Gave That