DIY Pastel Wrapping Paper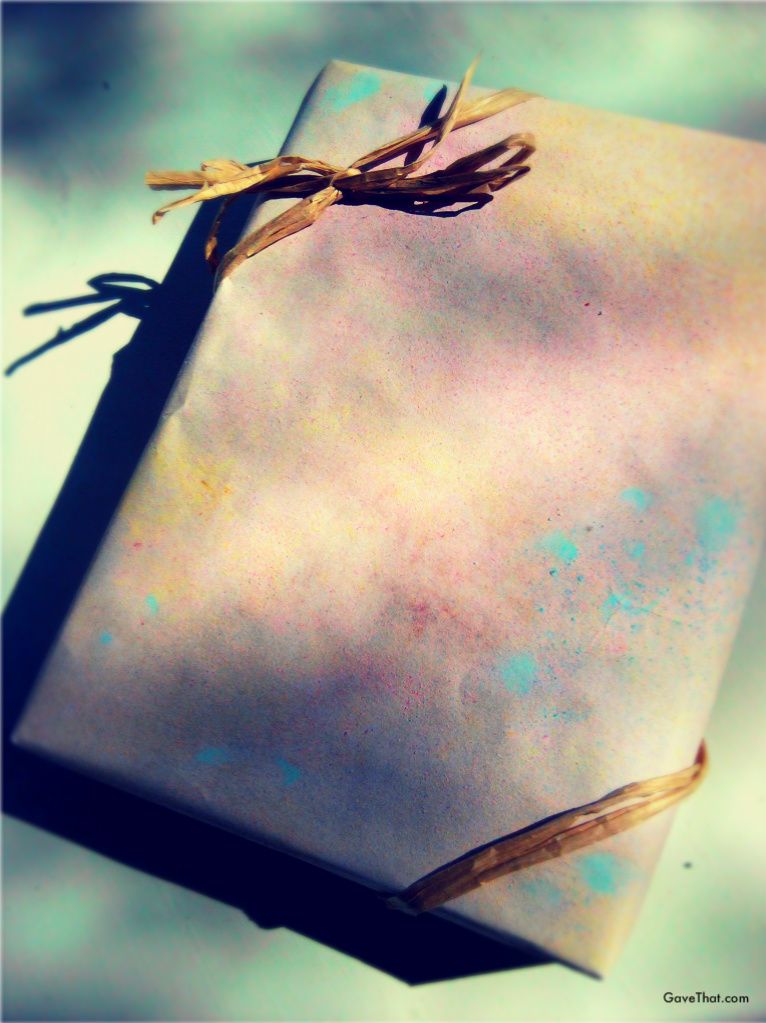 DIY
Pastel
Wrapping
Paper
Another springy DIY wrapping paper idea! This is slightly similar to the
previous watercolor wrapping paper
project yet different in that it's more pastel, powdery and textured because chalk &/or pastels are used (hello 80's!). Any will do. Here's how to go about making your own:
What You Will Need:
- Chalk
- A knife
- Plain paper
- A tray and water
- A matte finish varnish spray or hair spray
How To Do It:
Fill a tray about the size of your gift wrap with water (although it is possible to do this in sections for larger pieces of wrapping paper) and start scrapping the different of colors of chalk into the water. They'll intermingle, spread and create their own dreamy designs. Once the water is completely covered with a fine layer of shaved chalk, lay the paper on top gently.
Pull the paper straight up and quickly turn it over. Try not to touch or disturb the chalk layer as it can scratch off at this point. Allow the paper to fully dry chalk side up and then spray with a thin coat of matte top coat or a couple coats of hair spray (sounds weird but it totally works). This will help the chalk stay in place and not transfer. That's it!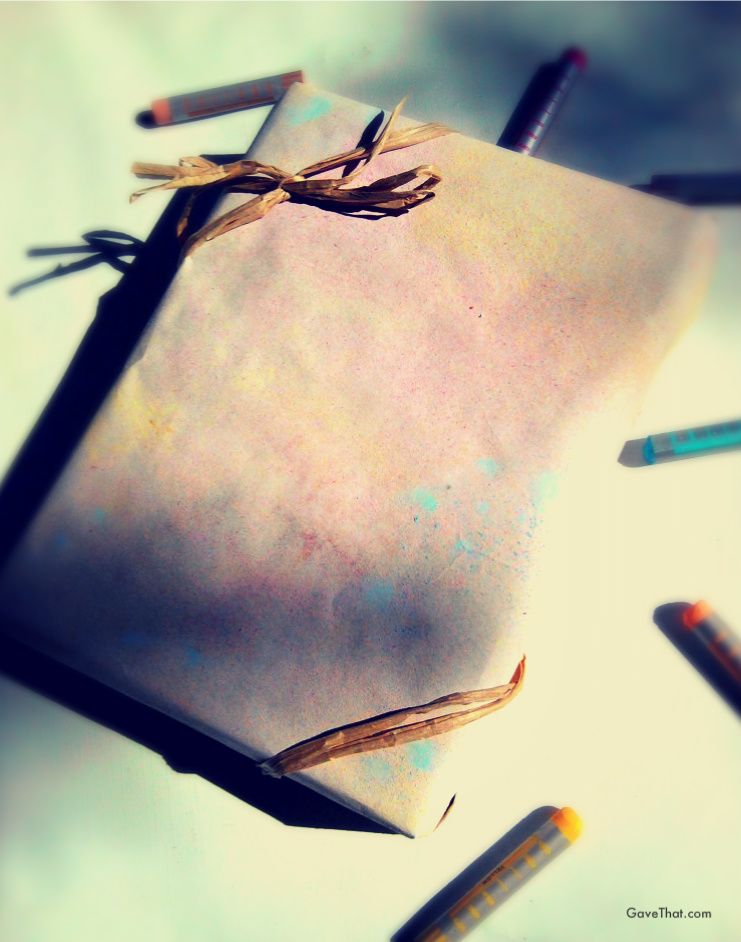 For more DIY gift wrap ideas soon and as always, see the
gift wrapping section of the blog for lots more
.
Image: mam for Gave That &
courtesy
Magda