DIY Floral Oils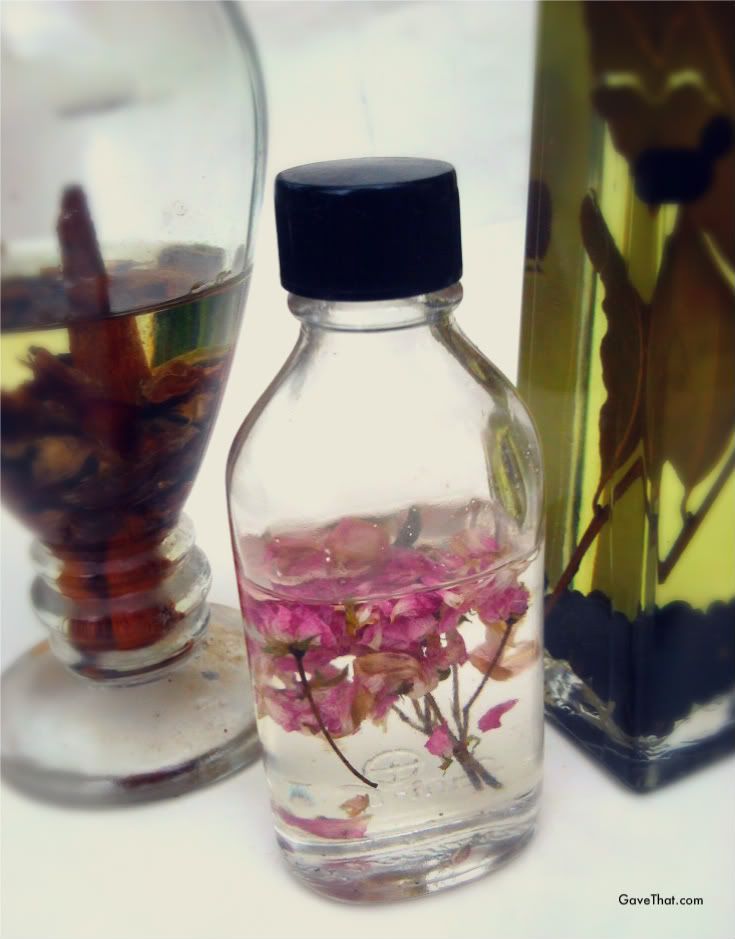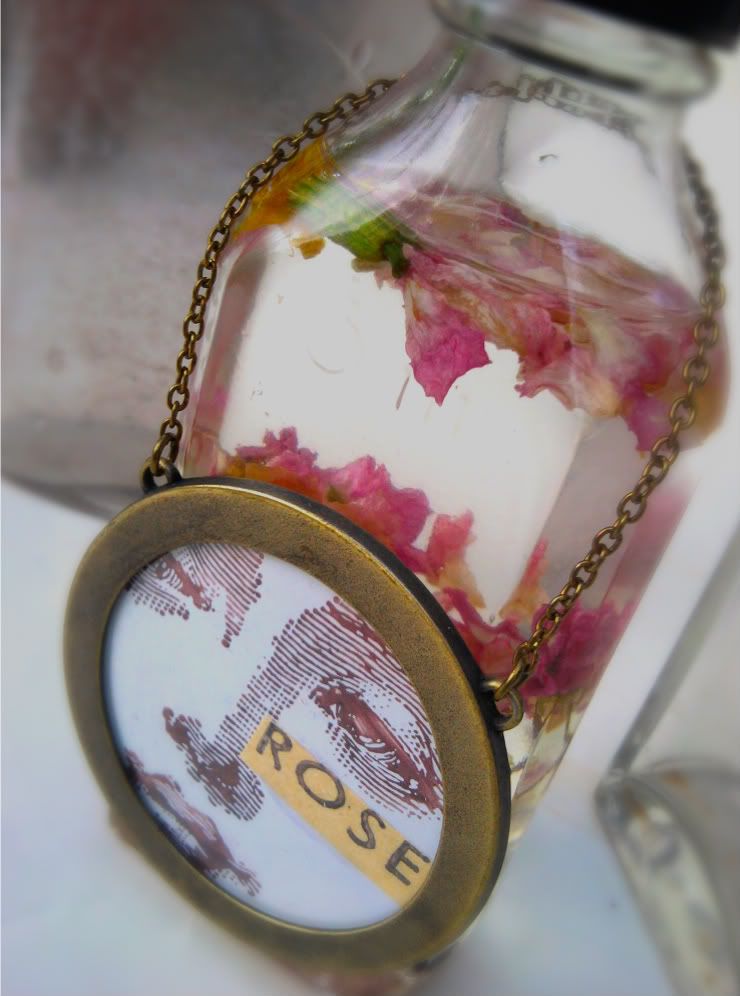 Doctored glam favors: Dried flowers, berries and herbs almost keep for life when preserved in simple bath and cooking oils. In place of a bow miniature picture frames were hung on each antique glass bottle housing little pieces of ephemera and tiny labels (see the how-to for these
here
).
Pictured: Dried red roses and cinnamon sticks, dried miniature pink roses submerged in bath oil, juniper berries and bay leaf steeped in olive.

Herbal infused oils are simple to create by gently heating the oil until warm and adding herbs an flowers, letting cool and steep for at least a week before giving &/or using. To preserve flowers in oil do not heat instead using room temperature oil and arranging the flowers inside the oil using a skewer or chop stick.
Much the same as the previous
DIY rosehip oil
.
Image: mam for Gave That