Nutella S'mores // Hello July!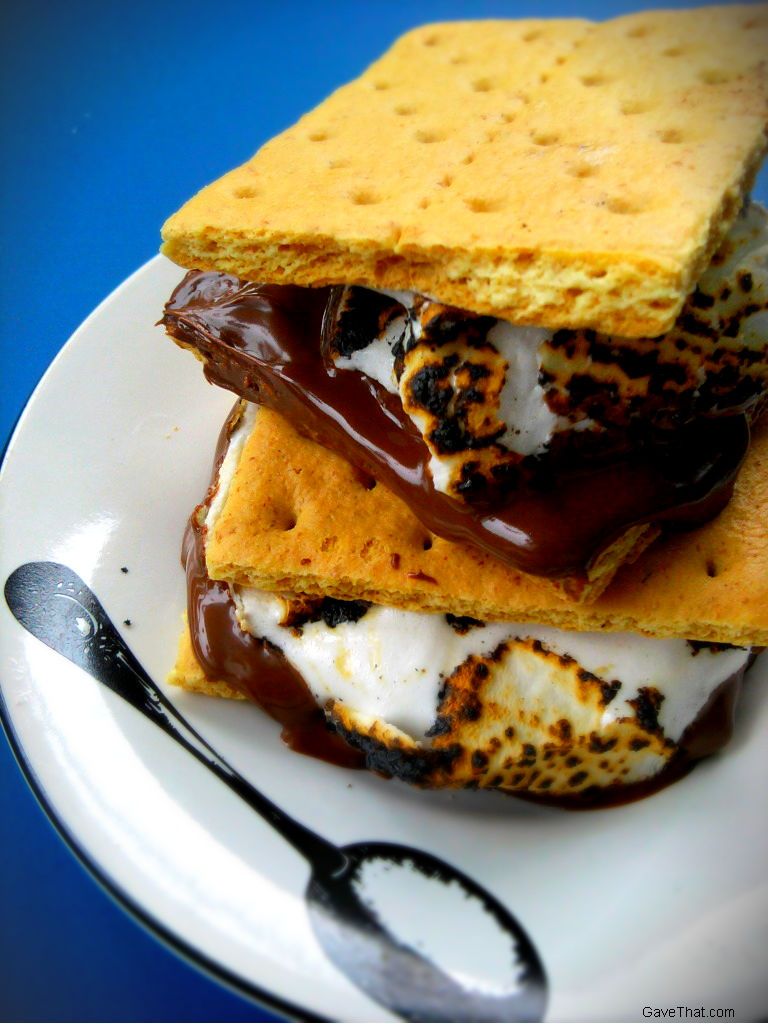 Can you believe it's July already? The funny thing is this year on the east coast we were blessed with a spring that felt the way our summers do. Hot, steamy and hooky inducing. This meant an early start to outdoor festivals, entertaining and, my personal favorite, picnicking after a long bike ride. To kick off the BBQ and firework filled season ahead here is a personal fave to make,
Nutella Campfire S'mores
.
Keep reading
for the
simple how-to
:
THE RECIPE >
On a hot summer evening have you ever been overjoyed to discover a few lone graham crackers in the cupboard and a full bag of marshmallows? S'mores! Then reality strikes when there isn't a Hershey bar in sight. Too late to legitimately go out for a chocolate bar run I scrounged around and discovered a jar of Nutella. Saved! After that chocolaty hazelnut S'mores have become a bit of a tradition.
1 box

honey graham crackers

10 medium marshmallows or campfire sized for overstuffed Smores

1 container of Nutella hazelnut chocolate spread

A sprinkle of Fleur de Sel (vanilla infused salt)
If a campfire is not aviable or you want to make a large tray of S'mores at one time, line a baking sheet with a Silpat or any silicone baking mat and then a layer of honey graham crackers. Place a marshmallows on top of each graham cracker and stick in the broiler until the marshmallows have puffed, melted and slightly charred. This can vary in time and go extremely quick so I like to keep the door to the broiler ajar and peek in the entire time. As soon as the marshmallows are blackened on top immediately remove. Sprinkle each marshmallow with Fleur de Sel.
Take your graham crackers and coat one side with about 1 teaspoon or more of Nutella hazelnut chocolate spread. Set aside until the marshmallows come out of the oven or as each person toasts theirs on sticks over an open fire.When marshmallows are done, place the Nutella side down on top of the toasted marshmallow half of the S'more and flip the finished S'more sandwich over onto either the baking pan (for the broiler method) or a serving tray / plate for the campfire method so that the hot marshmallow will melt the chocolate spread.
TIP: To create your own Fleur de Sel ahead of time take a vanilla bean and split it down the middle. Cut it into 6 pieces. Mix the cut vanilla bean into sea salt and let sit in an air tight container for a couple of days, stirring at least once a day, prior to use. For more on making your own flavored salts see here.
Prep time:
Cook time:
Total time:
Yield:

10
Image: mam for Gave That