DIY Spa Night
This is an unabashed look into some major me time... or
we
time if you invite your friends along for the ride. A tried and true
spa night
laid out step by step. Whether you're a bride to be or just went through a bad breakup (this is so much better than pints of ice cream, promise!)
keep reading
for:
THE HOW TO >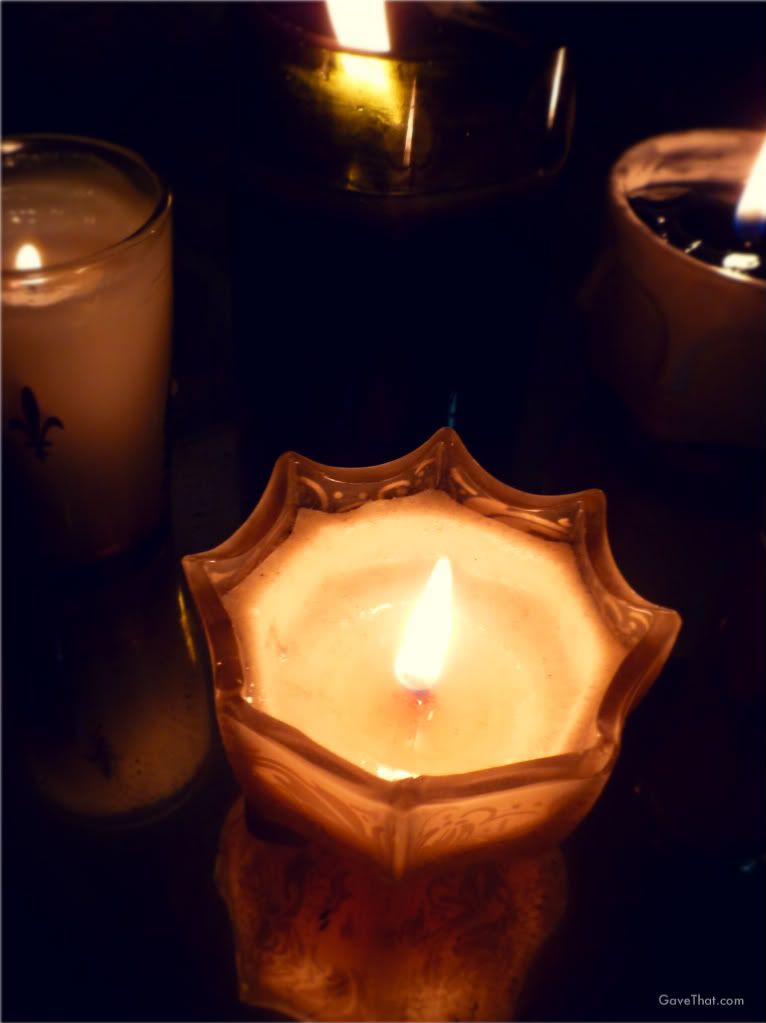 These are all optional but to create a restful setting I like to gather up candles and light them en masse along with a little incense or mist of lavender essential oil. Having hot towels of varying sizes comes in handy as well. Now on to the steps:
Step 1) Gently steam your face with a few drops of essential oil of lemon or lavender for 5 to 15 minutes. Alternately, wrap a hot towel about your face for 2 to 5 minutes.
Step 2) Next up is doing a double cleanse with a moisturizing creamy cleanser. This one by Aveeno, their Clear Complexion Cream cleanser is really nice because it exfoliates and has a minty tingle. To wipe the cleanser off each time I like to use a squishy Konjac sponge. It also gently removes dead skin and preps your face for all the serums to come.
Step 3) If your skin needs even more exfoliation use something along the lines of a Clarisonic or another scrub with a grittier texture. A very simple DIY version is Matcha green tea powder mixed with aloe vera gel.
Step 4) Apply a gentile peel. This can be lactic acid via a yogurt mask mixed with Turmeric powder or it can be a glycolic acid. One sent over by
Oz Naturals
which I've been really liking is this
Ocean Mineral glycolic tonic
. It's not only paraben free but also dimethicone free which is pretty rare for a glycolic product. The salty ocean minerals also seems to sooth the skin, helping to make the glycolic acid less harsh. Be sure to lightly wipe this off after 5 minutes.
Step 5) Apply your first serum which could either be a retinol or a Vitamin C based serum. One that I've found to be super effective and now my most used is
Oz Naturals 2.5% retinol gel serum
. This is some serious stuff (be prepared for flaking skin) so if you're skin is very sensitive be very careful and maybe acclimate yourself with a lower level first.
Otherwise another serum to try is a Vitamin C serum which, just as the retinol does, will stimulate collagen and softer skin to emerge from all your evenings hard work. It actually has given me much the same results that a retinol does but with little to no flaky skin and dryness. The key is to find a serum with at least
20% Vitamin C
.
La Beaute Pure
makes a really good one with an essence feel to it further buffered with Hyaluronic acid. Gently tap either serum into skin and do not rinse off.
Step 6) More serums, this time of a soothing nature, based around aloe vera gel and Hyaluronic acid. All can be layered over one another or one can be used depending on skin type. If you're skin is typically oily or it's summer this neroli infused
Hyaluronic acid serum by Petunia Skincare
will work wonders to calm all that. Neroli has a whole host of good skin properties, most notably helping to stop excess oil production and the stimulation of skin regeneration. It also lends this serum spa in a bottle status as it smells something between
Cologne Imperiale, Neroli Portofino
and the most exclusive day spa imaginable.
If the scent of bitter orange blossoms are not your thing and you prefer something unscented two really good alternatives are
Clarigenics' Hyaluronic acid
serum &/or
Foxbrim's Peptide Complex Serum
. Both have Hyaluronic acid which will draw and lock moisture into your skin along with peptides to stimulate collagen products, making skin dewy, but what the Foxbrim Peptide serum lacks is Vitamin C aka ascorbic acid. This can help prevent needlessly doubling up on Vitamin C and irritating sensitive skin. The Clarigenics' Hyaluronic acid on the other hand is so moisturizing it can double as one. Gently tap in and then massage the skin gently in an upwards motion for about a minute.
Step 7) The last step is to apply a moisturizer if you feel the need for it and you're done.
DIY home spa skincare lineup c/o Oz Naturals, La Beaute Pure, Petunia Skincare, Clarigenics, Foxbrim
Image: mam for Gave That