Host — Whirl & Chill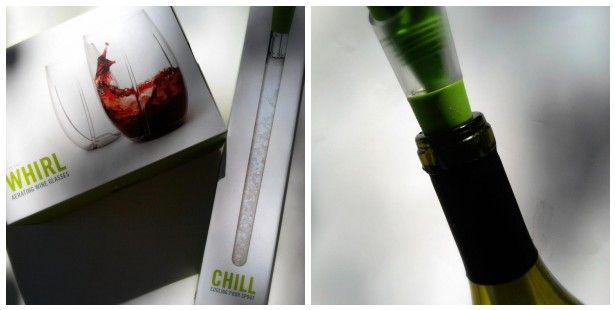 Our search for the perfect hostess gift to stockpile is never ending but thankfully there is
HOST Studios
and a few of their new releases... behold the
Whirl
and the
Chill
:
THE REVIEW
Every time I browse Host's site I'm reminded of what a gift giving smorgasbord it is. Innovative plays on classically useful wine related gift ideas at every corner. Recently they released a series of very ingenious new products including the
Whirl
and the
Chill
. Both of which are, in my opinion, give
as is
thanks so HOST's chic packaging.
The
Whirl
is a stemless wine glass with swirling fluting on the sides. When one swirls their wine in these glasses it aerates it mixing in the perfect amount of oxygen and improving flavor. It makes a unique sound when you do this too but best of all it works. Our wine was really, really good. These glasses are actually shatterproof plastic so that's another major plus for guests not to have to worry about.
The
Chill
is really, really interesting. It's this long test tube looking rod filled with gel attached to a spout and stopper (these come in a rainbow of colors BTW). Popped into the freezer the cooling rod freezes up and slips inside your wine bottle. Perfectly chilled wine pouring from the leak proof spout. It comes with a cool sliding rule for the perfect wine serving temperatures as well built into the box.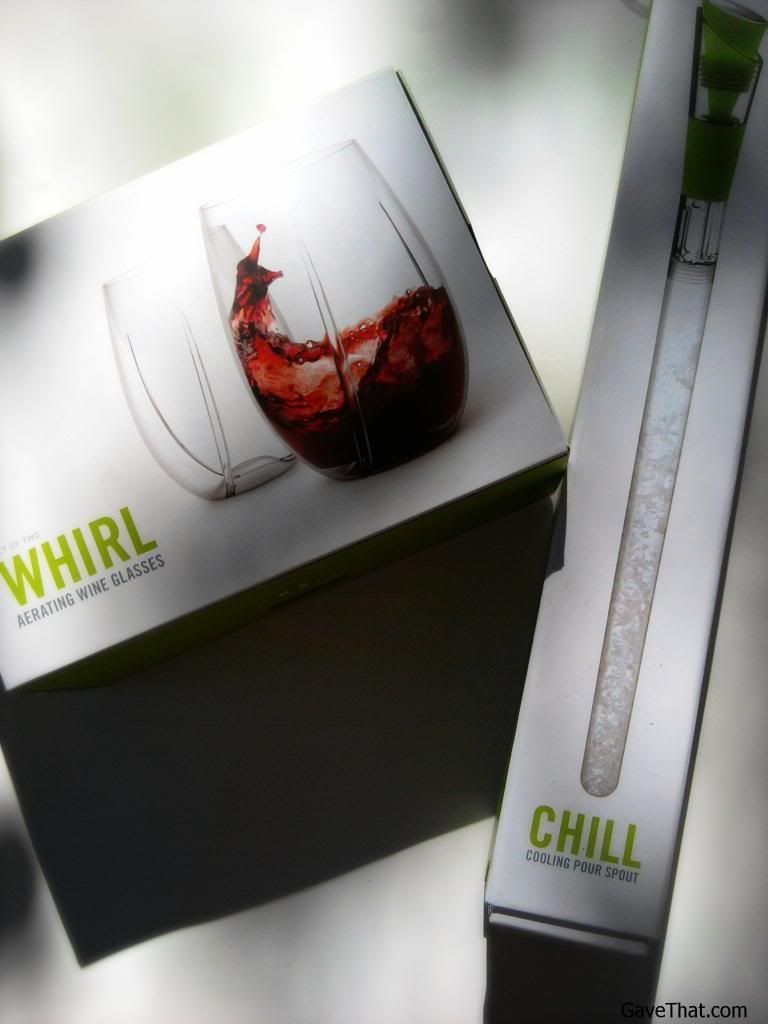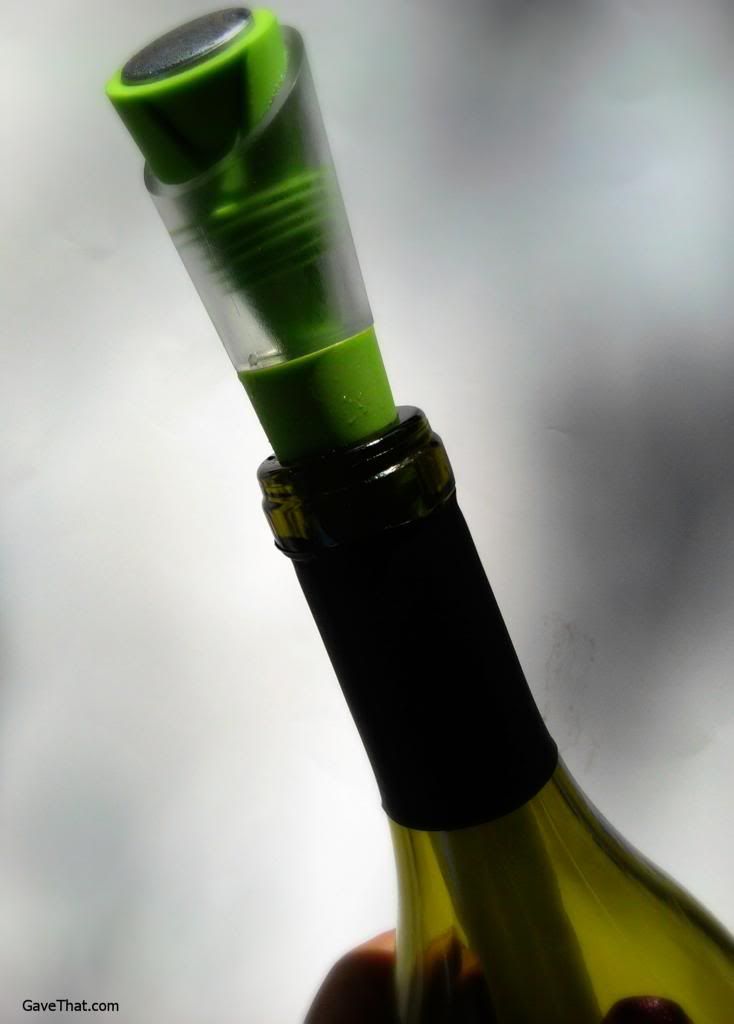 Find both the Whirl and Chill
here
.
Whirl and Chill c/o HOST (love them!)
Image: mam for Gave That