Setting a Tea Tray
30 degree drops are sobering which makes today the perfect time to finish up my posts on putting together trays for guests. This go will be the
tea tray
, one rather traditional and the other above a little more personal with multiple pots filled with herbal teas and lemony honey. First up, the one that reminds me of Grandmum and all her lessons on serving tea to guests: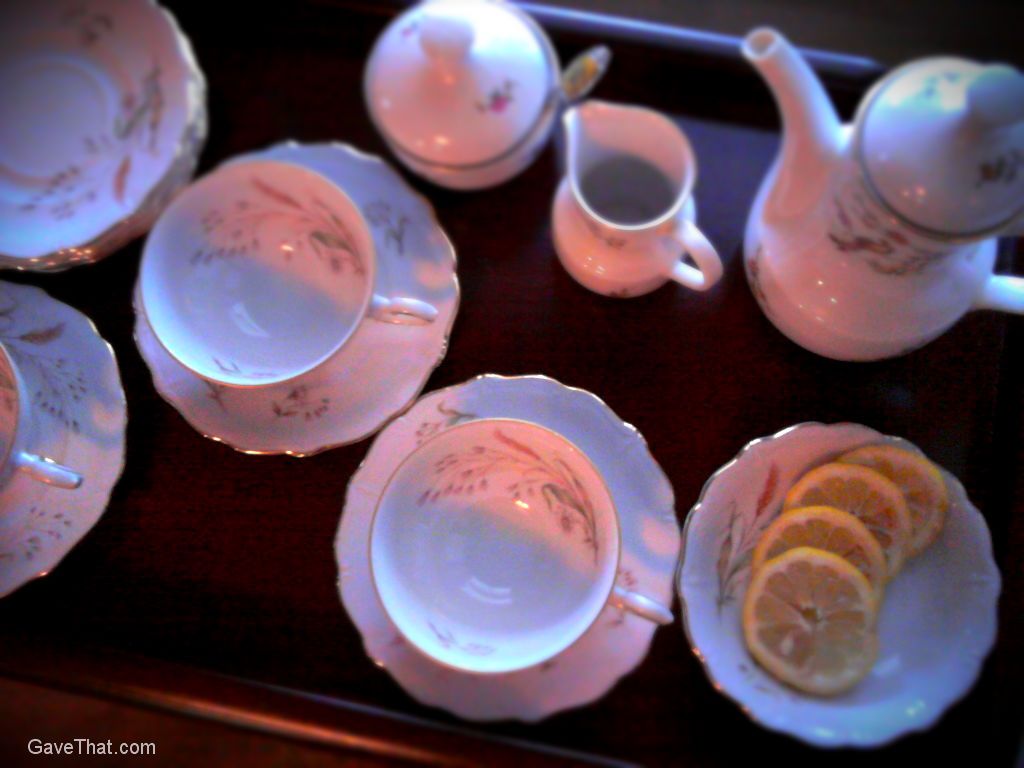 Towards the back of the tray which would be facing guests are tea plates and napkins, sugar bowl and creamer. Then slices of lemon and the tea cups and saucers in front. The tea pot can either be in easy reach for guests but in most cases it is placed for the hostess to pour everyone a cup. Extra plates and cups can be stacked on the tray too.
Tea chest and tea pot shaped tea ball

Cream cheese cucumber sandwiches on wheat bread (find sweet tea sandwich recipes here)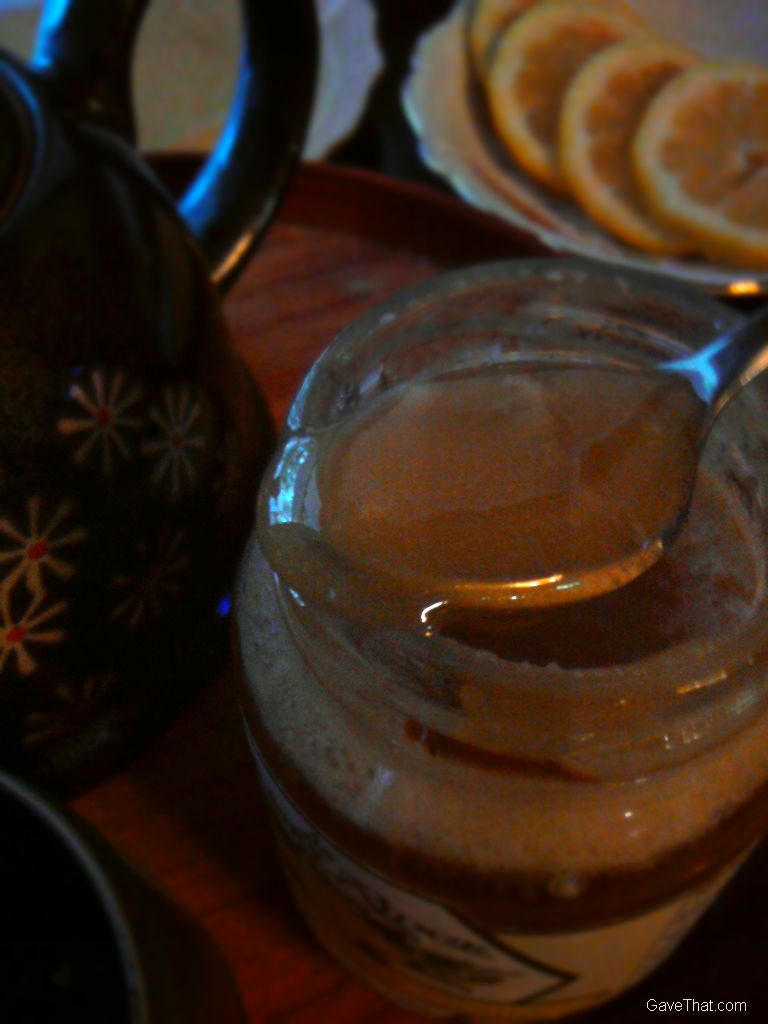 Giving time, giving something warm and delicious, this is something that seems pretty universal when it comes to serving tea. For more on this see my previous post on the traditional
tea serving ceremonies of Asia
along with how to make your own
tea bags
as gifts,
custom tea blending
and flowering teas of
Marie Antoinette fame
.
Muddy Waters tea and Lemon Honey Cream c/o
The Withered Herb
Image: mam for Gave That