DIY Simple Little Black Bead Friendship Bracelet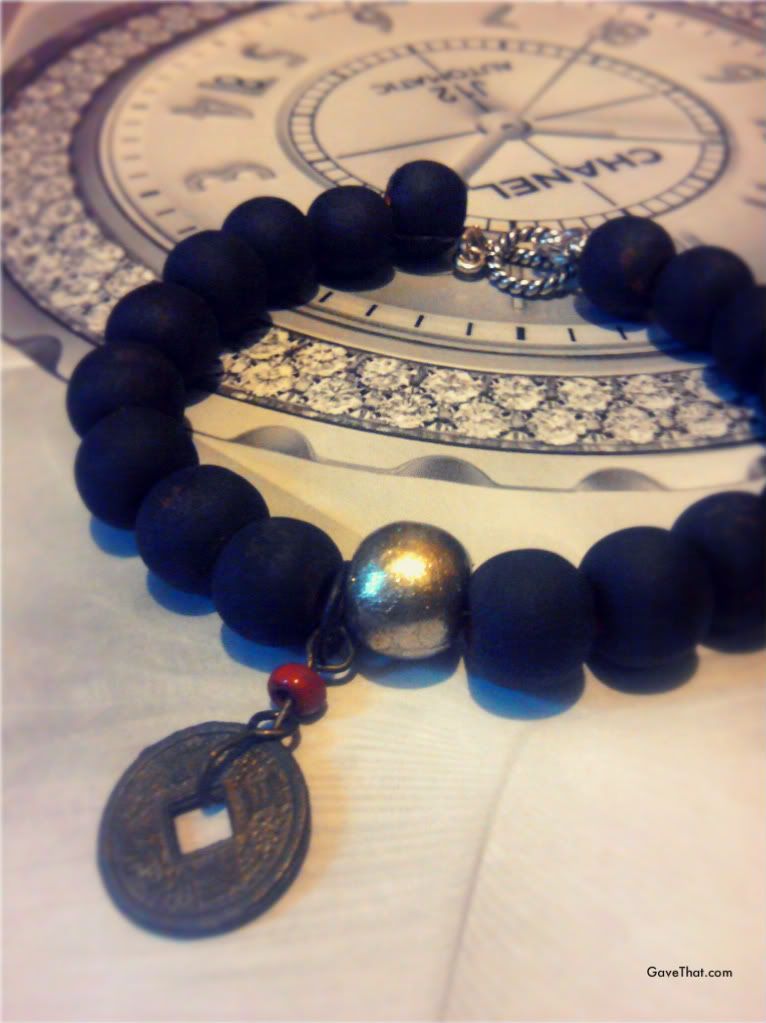 After
seeing these
years ago by Orka Mesica, another DIY friendship bracelet marked off the
the do list
are these very simple black wooden bead ones. They're so simple and easy to put together, it literally took about 5 minutes. Probably less time if elastic cord was used instead of beading thread and toggle clasps. Since these are so fast to make, they're perfect to dole out to friends, loved ones and as favors or to stack endlessly on ones wrist (a personal favorite, adore the look!). While these are wooden and hold the scent of perfume, lava rock, semi precious stones and plastic are just as cool.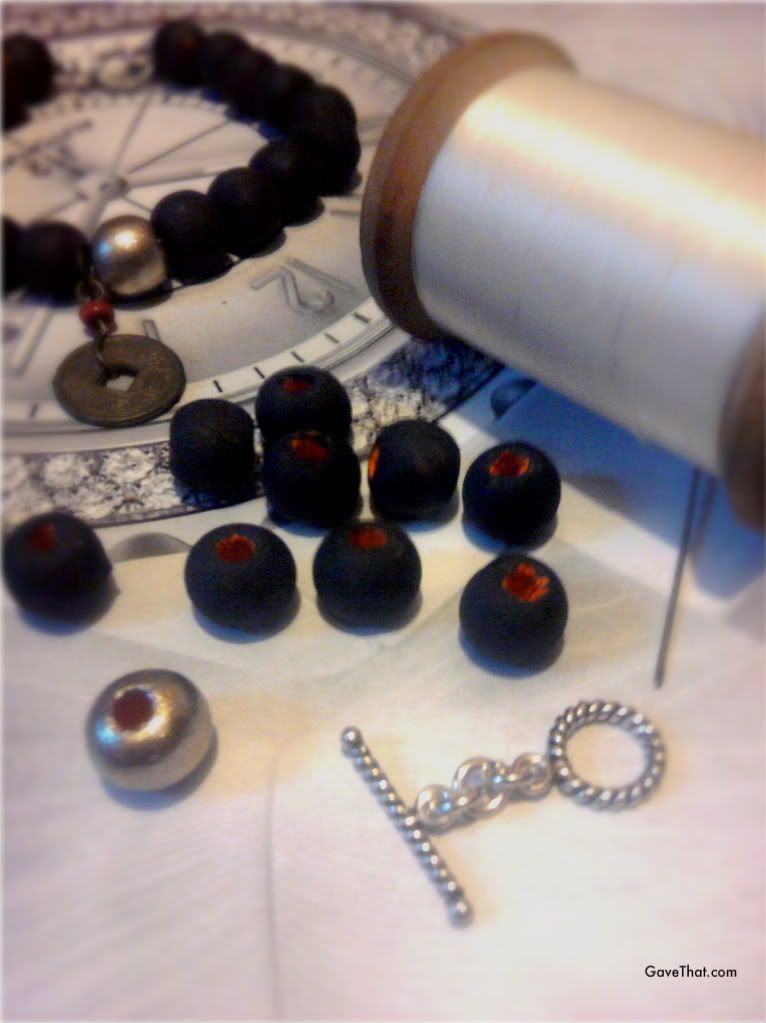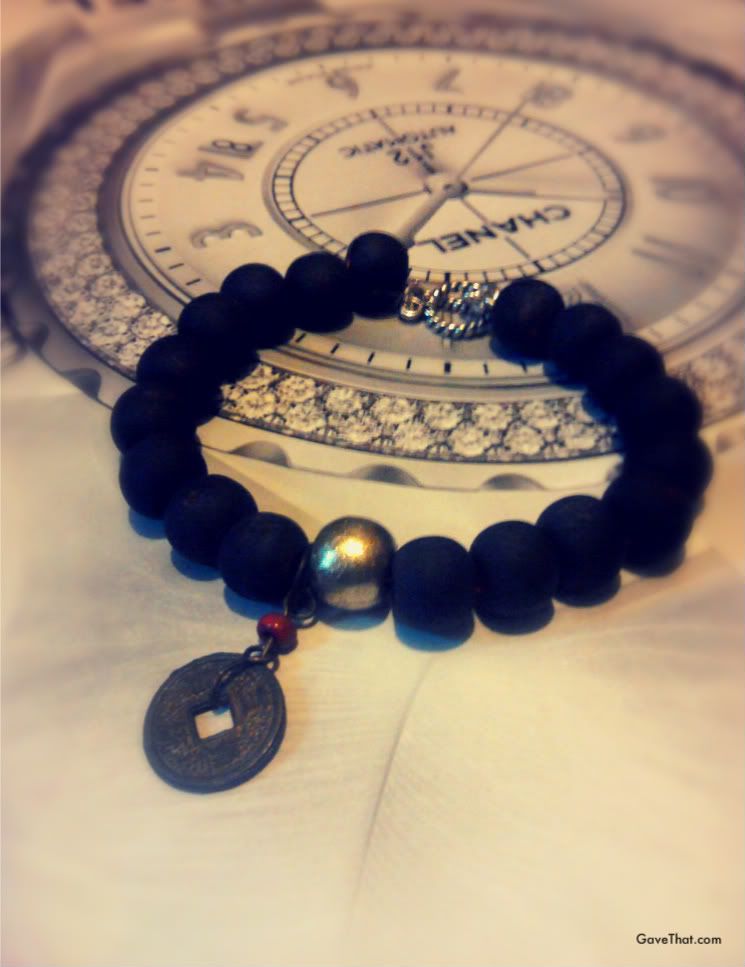 What You Will Need:
- Beads
- Beading thread, silk embroidery floss, dental floss or elastic thread (depending on the dimensions of your beads hole)
- Gold accent bead
- Coin or charm (optional)
- Clasp (not needed if elastic thread is being used)
- Clear nail polish (optional)
How To Do It:
As simple as threading the beads onto the thread or floss. To help these last long add a drop of clear nail polish or glue on the knots. For more and a perfumed version of this bracelet see the
video here
.
Image: mam for Gave That