Secret Simple Perfume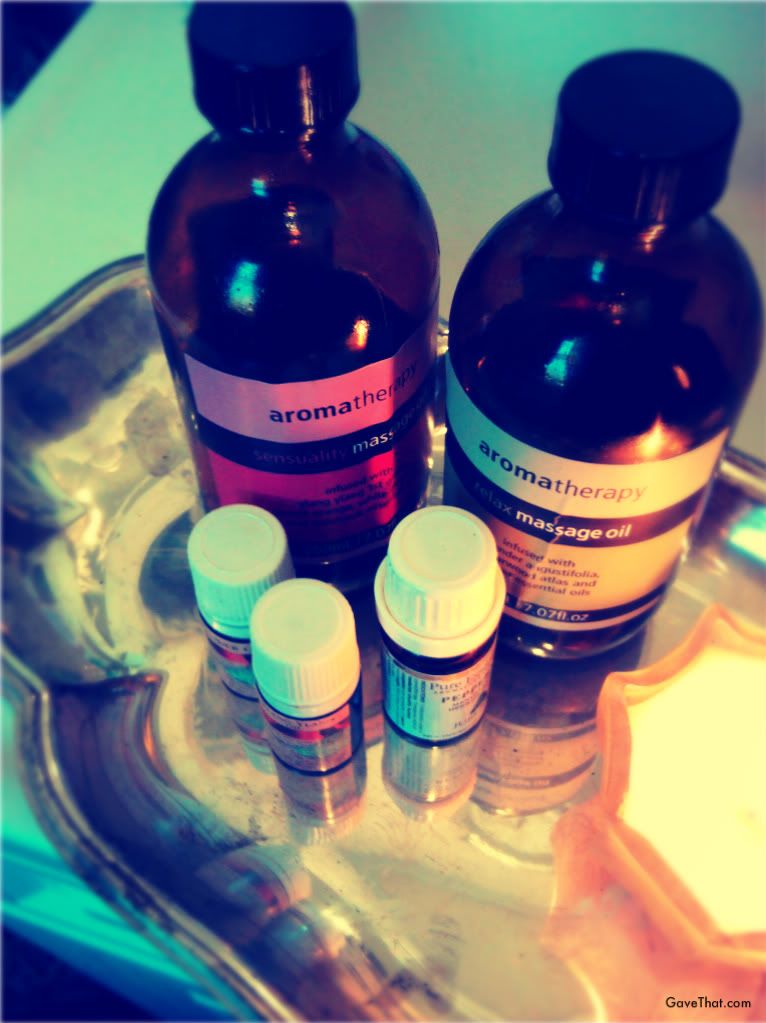 Every year, as the seasons change and become cooler, there is a mad dash to find a deep, comforting fragrance to go along with it. Then, every year the little blend of jasmine and cardamom essential oils end up rediscovered in some forgotten corner and the search is over (well sort of). This made me think how overlooked pure essential oils can be and what a wise investment they have been over the years. In addition to being useful for loads of DIY gift projects they can be a simple signature fragrance.
Aromatherapy usually conjures up something very medicinal but there are a whole host of essential oils that make me push aside some pretty decent perfumes, especially when the oil is of superb quality (nothing beats the real thing!). Some of the blends out there are amazing as well (Jurlique, Tisserand, some
Bath & Body Works
) but it's surprising how complex a single note can be. So here are a few favorites:
Rose
- The queen of the flowers. The finer the grade of essential oil the more incredible it can be and the range is vast. Some rose oils are full bodied and fruity almost in a wine sort of way and others are very light, high pitched and tea rose-ish.
Ylang Ylang
- The most often quoted as an aphrodisiac this one seems to be either an instant love or hate. For me it's absolute love... it's warm, incredibly sweet floral but has an undercurrent of something nearing over ripening. Alone it's thoroughly unique, fruity and loud.
Almond
- This not surprisingly smells absolutely delicious and is one of the more inexpensive essential oils out there. It smells of almond cookies and amaretto (the basis of Burberry Brit) but can also have a little pithy green to it too.
Vanilla
- Another gourmand scent which is so good on its own. Unfortunately it can stain because it's very dark brown in color but the natural
Lavanila perfume
line smells identical without that being a problem.
Jasmine absolute
- It lasts for ages because it's so potent but sweet, clean and mysterious plus it's said to aid in so many conditions including, of all things, disappointment. In the winter I find it comforting in candles and blended with cardamom into thick, decadent creams.
Labdanum and Benzoin
- These are more of a gum compared to an essential oil and very thick, akin to honey and molasses. Just as rich and decadent too. They form the basis of many colognes but to me are absolutely unisex, especially alone in Aromatherapy form. Woody, sweet, leathery, melodic, they remind you of incense but not as blatantly pontifical as frankincense and myrrh (more favorites worth exploring for a lemony and lighter feel).
Next, how to create your own signature fragrance!
Image: mam for Gave That