Playing Games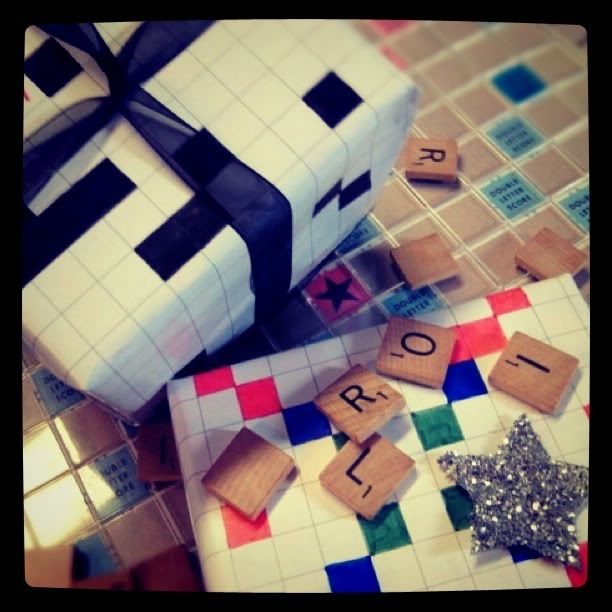 Lately a lot more gift wrap has been coming with these handy cutting lines printed on the reverse side. Particularly helpful when it's someones last minute birthday party and all that's about is "Merry Christmas" paper. Sharpie to the rescue.
For lots more ways to package up your goodies see the
Gift Design Inspiration
area of the blog.
Image: mam for Gave That