DIY Rose Waters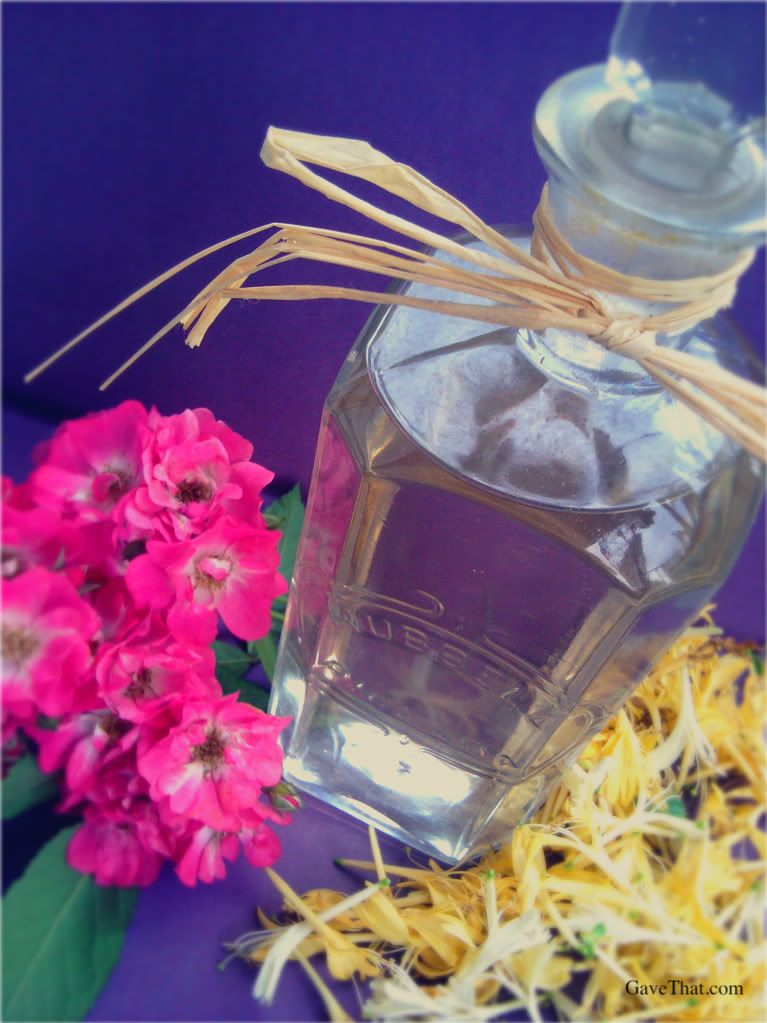 Today was another one of those dreary, chilly days but one glimmer of sunshine were the roses that were blooming outside. Little Mediterranean Musk roses which, despite their tiny size, smell absolutely divine! These begged to be distilled. This project ended up adding much needed warmth and incredible perfume all throughout the house.
Previously I posted about how easy it is to create your own rose toners to give as gifts but something even more universal is simple rose waters. These are traditionally used in everything from cookies to teas, to mist ones hair and body, linen sprays, in perfumes... you name it. We made vats today as quick, special gift to give. If you're wondering how to create some of your own watch Magda and me in the garden and kitchen today in the
video
below:
This technique also works for orange blossoms, lavender and honeysuckle. For the rose skin toner recipe see my past post
here
.
Image & Video: mam & Magda for Gave That