Fascinator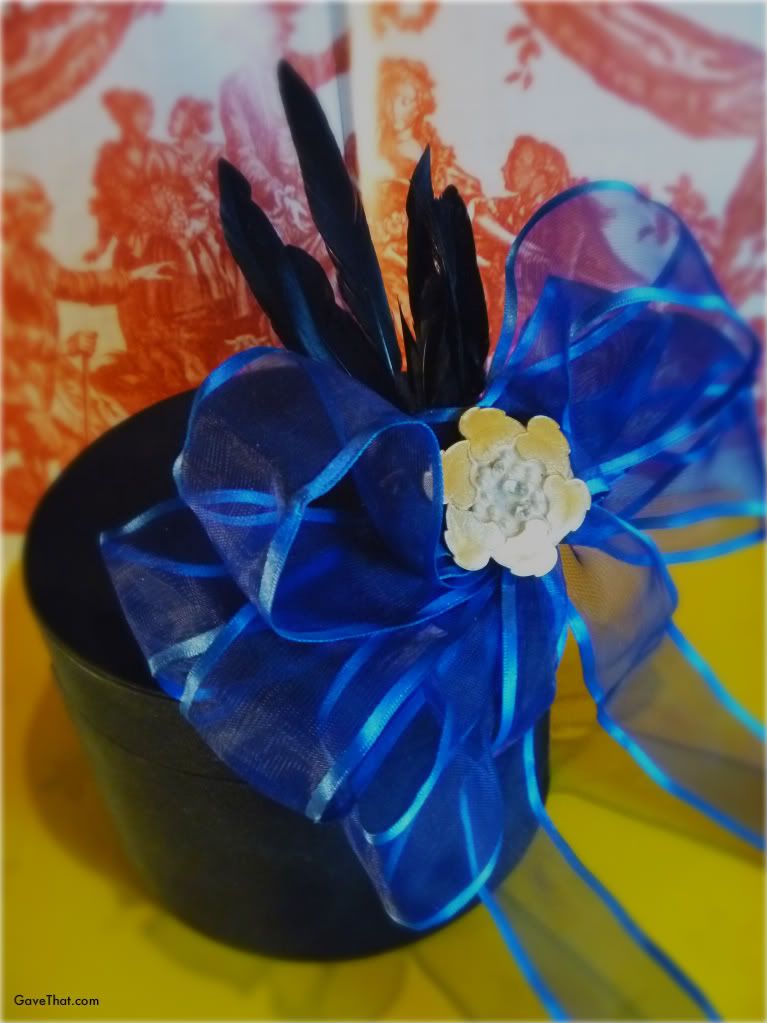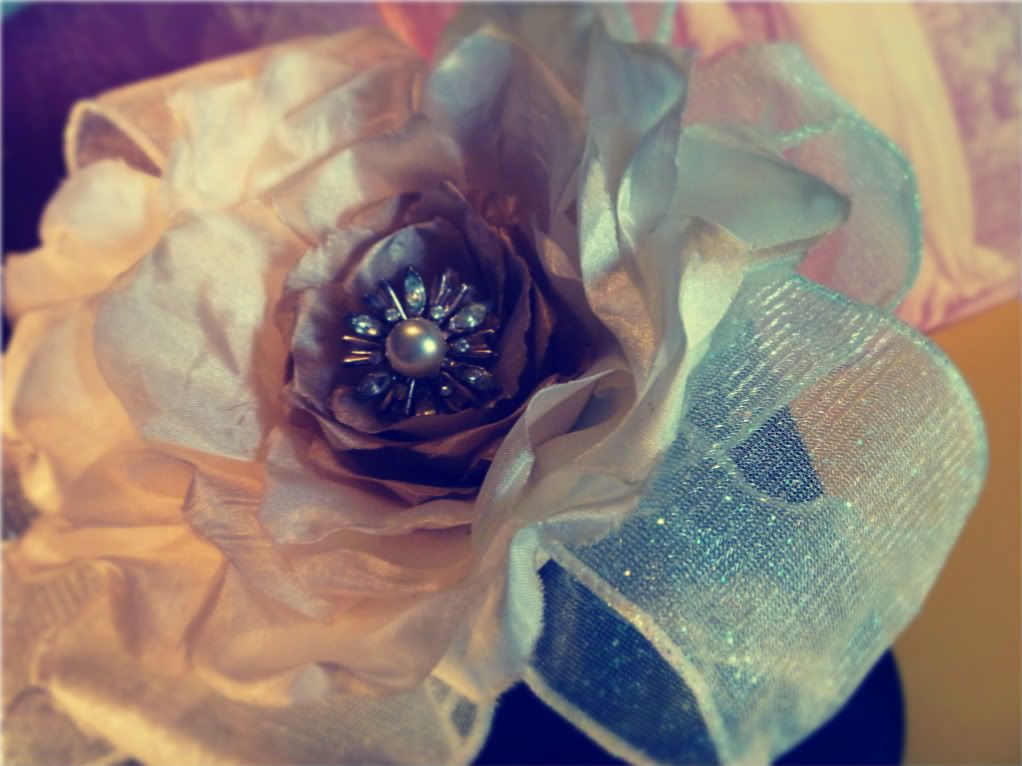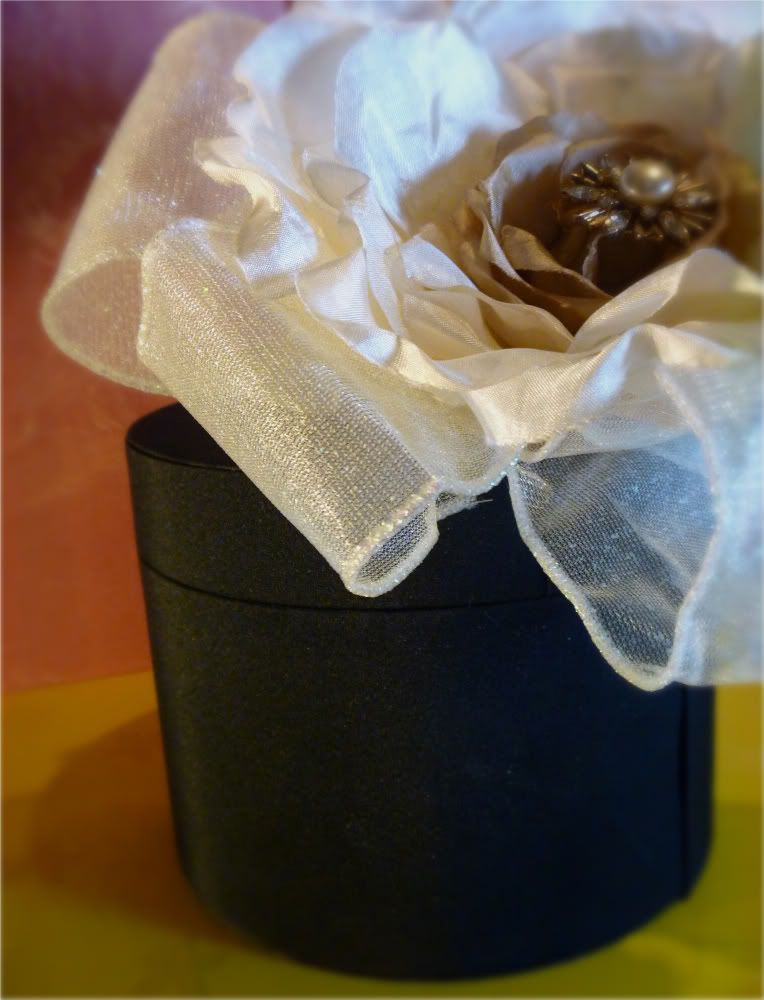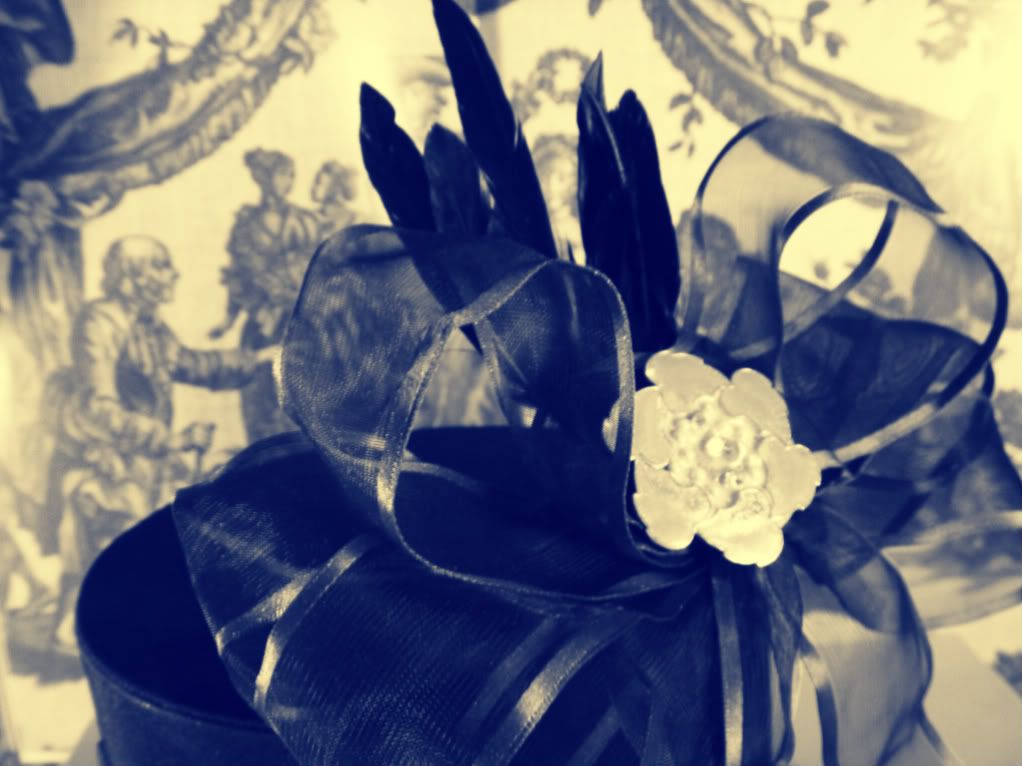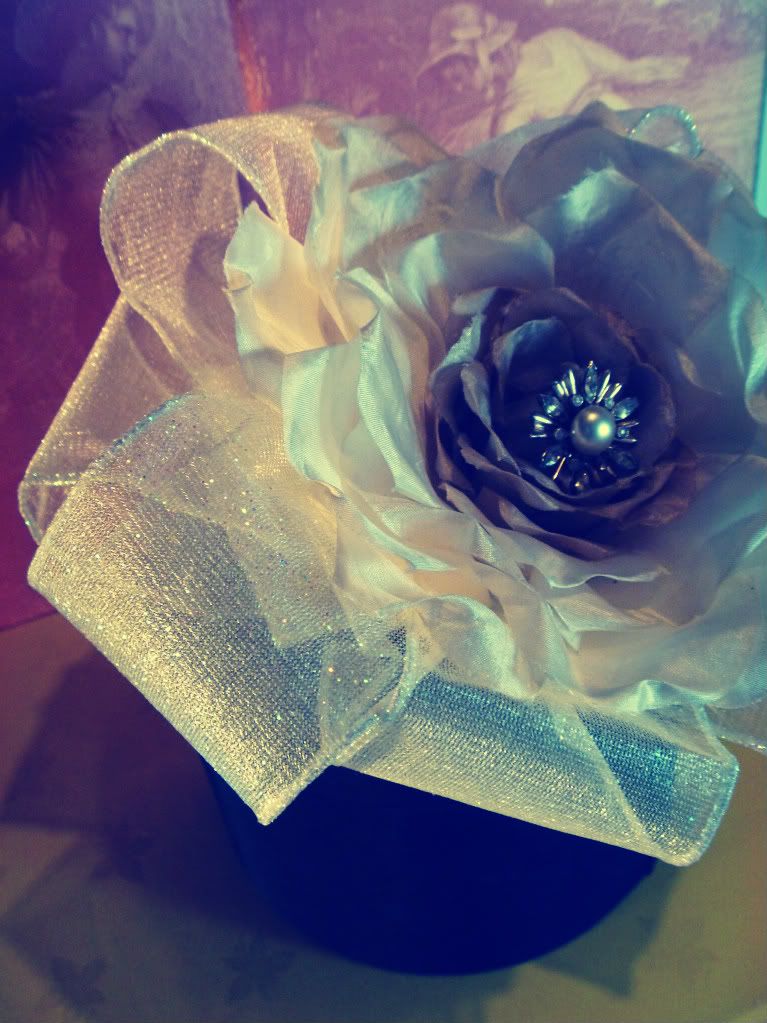 Whenever
fascinator hats
are mentioned my mind immediately thinks about Philip Treacy and the late Isabella Blow. Stephen Jones too. Granted there is little I can do to compare to those geniuses (not having a millinery probably also puts me at a slight disadvantage)
but
it seems like something inspired can always be done and boy what inspiration fasinators can provide! Actually, buying one or two real ones and attaching them to a very special gift would without a doubt be absolutely stunning.
Along with Tracy and Blow fasinators always seem to conjure a combination of netted veils, flowers and feathers. Lot's and lot's of feathers. Here, what was the most assessable, were loops of wired ribbon which could be manipulated skyward. Then fluffy flowers and
vintage jewelry
. Using a miniature black hat box replicated the typical black circle (beanie) that forms the base of many fasinators. Some veiled versions will be coming up next!
Used

: Vintage jewelry, feathers, wired Arabesque ribbons & large flower pin by H&M.
For more gift wrap looks please see my gift wrap design inspiration area
here
.
Image: mam for Gave That