Cherry Blossoms in Antique Apothecary Bottles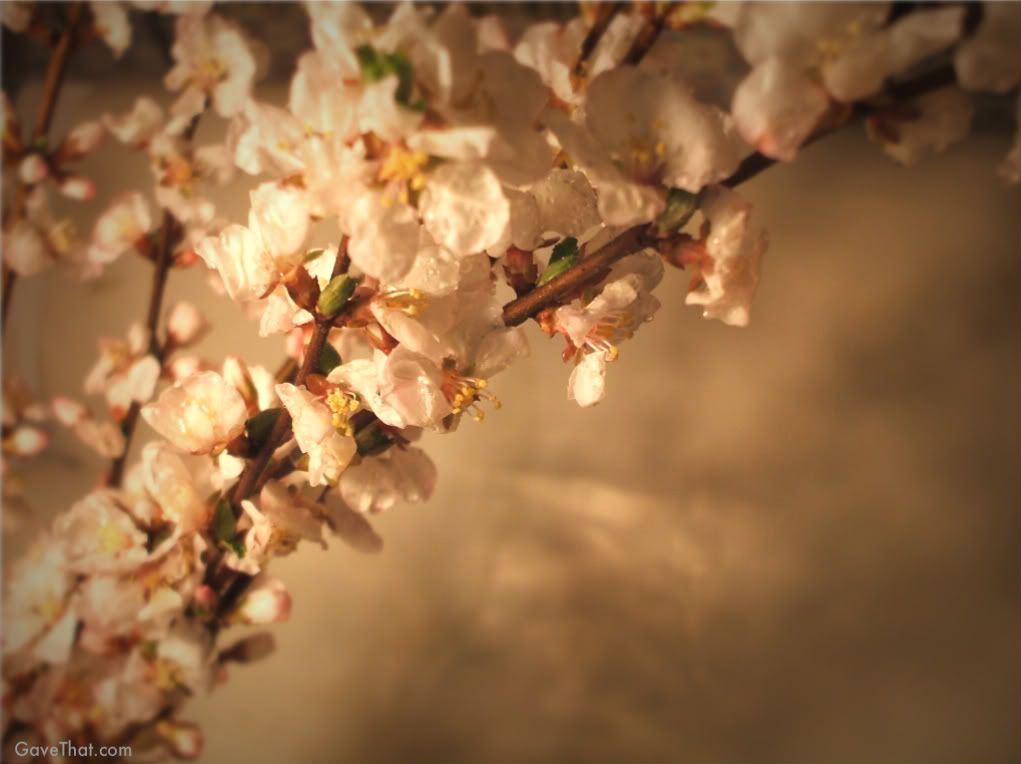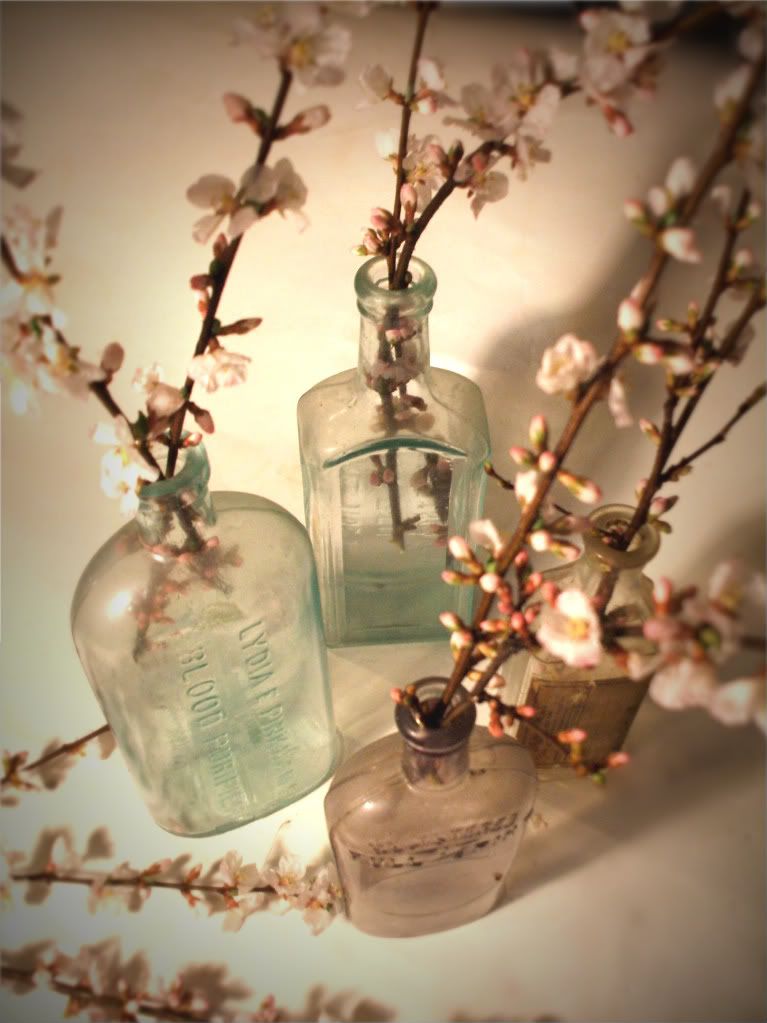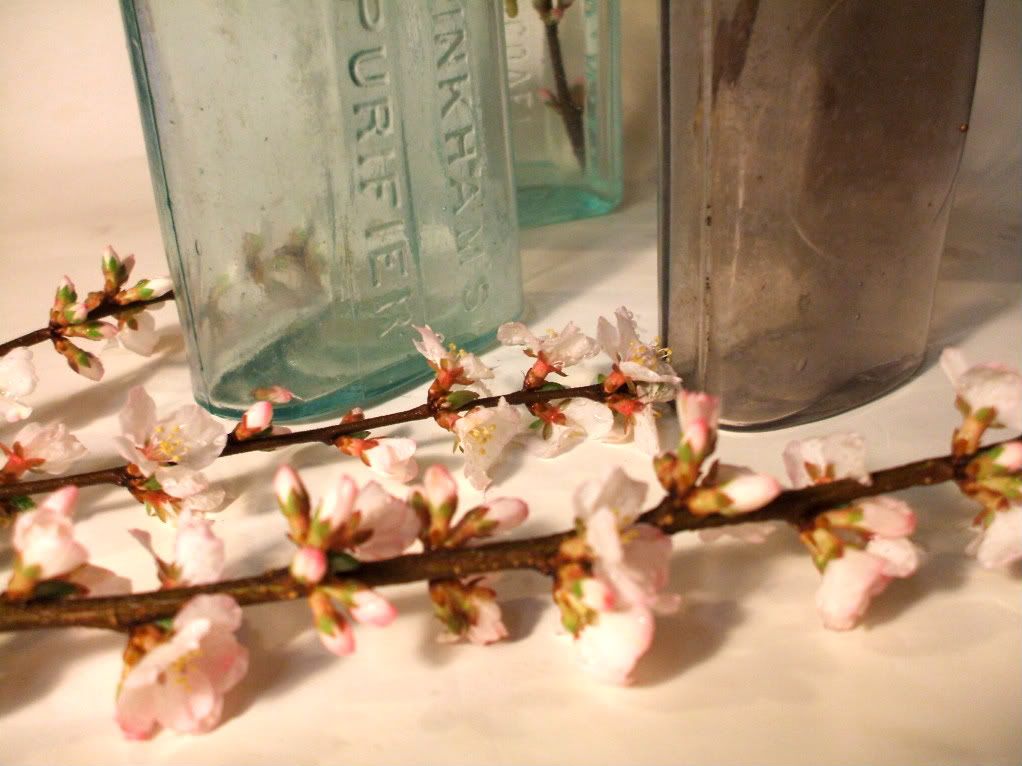 Antique glass apothecary bottles with somewhat ominous labels are a favorite for housing delicate sprigs of Japanese cherry blossoms...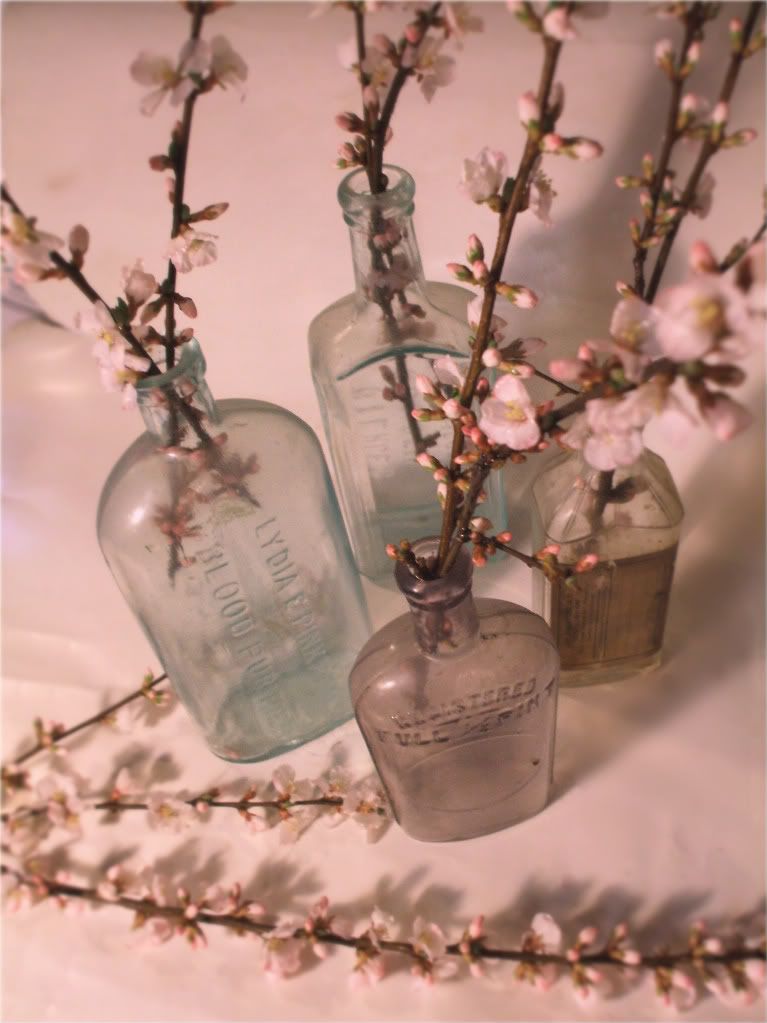 A few cups of coffee, a heavy raincoat, my trusty wellies and I was off in piercing rain. Foolishly? Well I wanted some sort of antidote to all of this dreariness and more importantly I saw the cherry blossoms were blooming early this year. It had to be done. They needed to come back with me. Dodging flooding I snipped a few and gathered together antique medicine bottles. Really you're not supposed to pick flowers in the rain but imperfection can still be smile inducing.
Image: MAM for GaveThat
Another way that I used old apothecary bottles was to hold rose water as gifts, see the
DIY versions here
.