Giving Guitars : A Buyers Guide
Guest Editor post by DoctorM of the The New Eclectic Sound Experience
How to Buy a Gift Guitar
The gift of music is something that can last a lifetime. To make sure it does, when purchasing a guitar as a gift, especially for someone young, you'll want to make sure the instrument itself lasts a lifetime. Considering there are lutes that have survived the Dark Ages, we need to lose the concept of disposable offerings.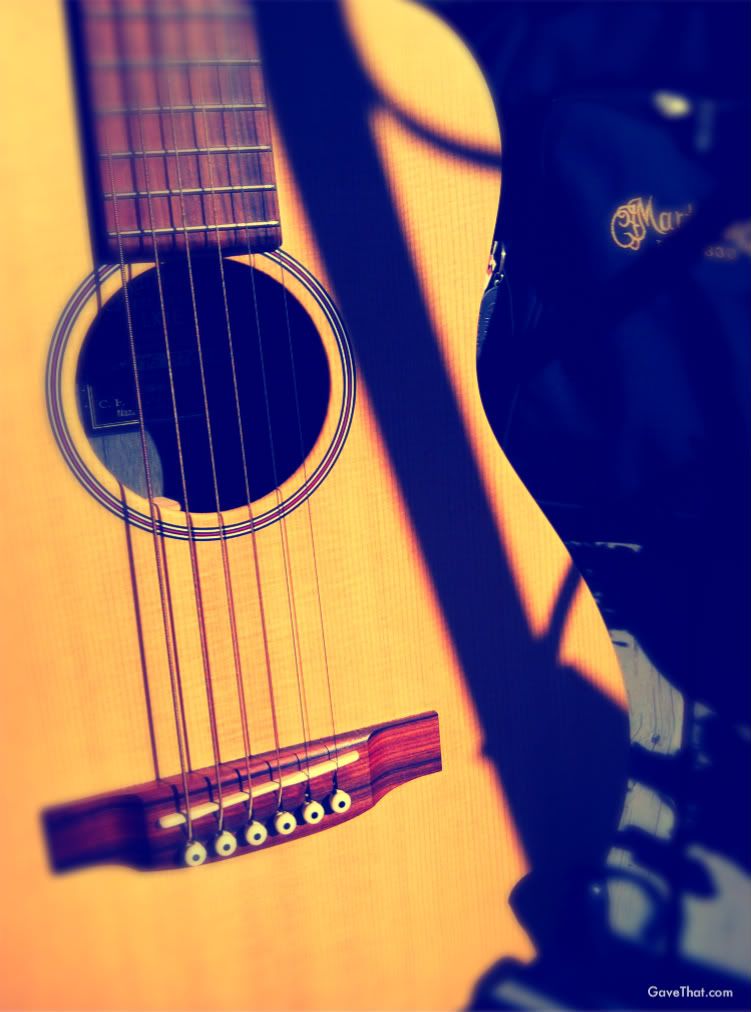 If you are looking to purchase a guitar for a woman, teen or anyone with a smaller frame and hands, consider a 3/4 sized guitar. During the 1800's, this size was actually quite the norm as they were called "parlor guitars". Look at the Kingston Trio and you'll see that they performed acoustically with smaller bodied guitars. The advantages of a 3/4 size is that the fretboard, being smaller in scale, is easier to fret. Wide spaces between frets can be very hard for young hands to reach making playing more difficult. You don't want to discourage them! Having an instrument that is proportionate to one's size can make the difference between rapid progress and giving up.
I recently purchased a 3/4 size guitar for myself even though I already own two full sized Dreadnoughts. Why? Well one thing is portability. My
Little Martin LX1E
came with a heavily padded but light gig bag. The instrument itself is very lightweight and easy to maneuver in the hospitals and nursing homes where I serve with a music ministry. Even more is this guitar does not react to heat and high humidity as do my full sized Martins. It sounds great acoustically but really shines with the built in pick up. This will give your young player several options. The smaller scale means it is easier to play and hold. The guitar's unique construction makes it a perfect travel guitar whether you are at a pool party or on the train. It can be played anywhere acoustically and does not require an amp. The on board Fishman pickup (see photo), will allow the player to plug into an amp if they want to play with others in a small band or on stage. The possibilities are endless and being street priced at about $400, you are getting a lot of full sized features! The Little Martin LX1E and LX1M has a solid spruce top and is manufactured in North America.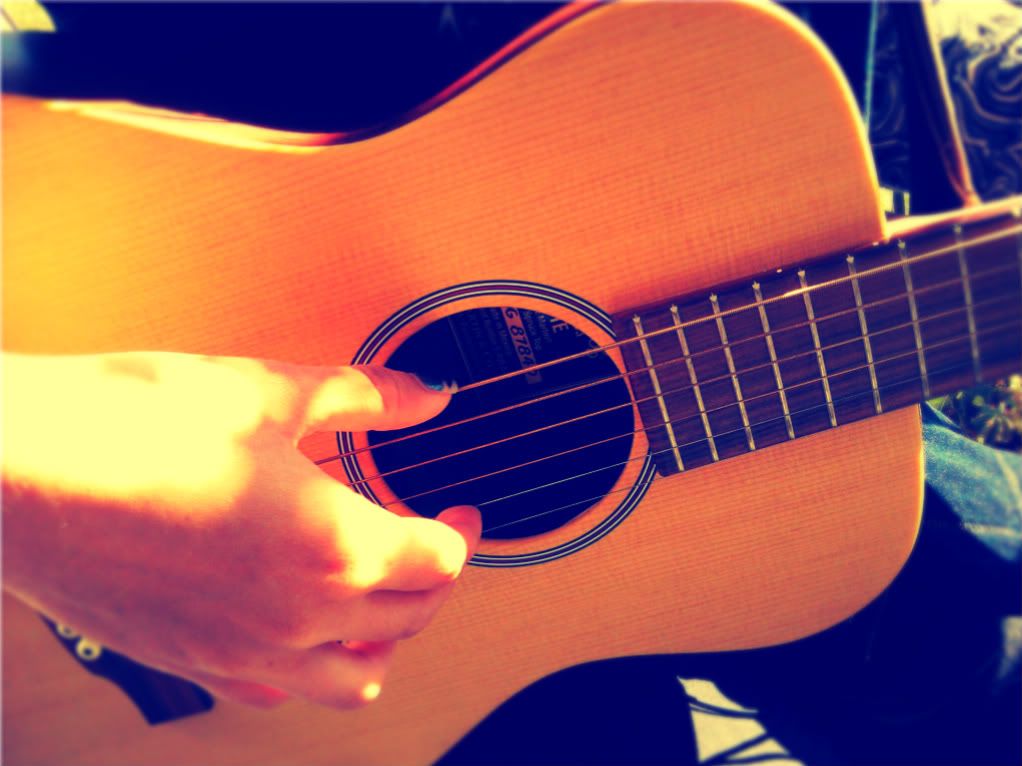 I've seen the "Chanel" guitar and would not recommend it for its size or type. First of all it is a Spanish styled guitar. This kind of guitar traditionally has a very wide neck, making it very difficult for medium to small hands to fret. Unless you are trying to be Estaban, replete with footstool, you'll want to pass this one by. If it is given as a gift, a young person is likely to try it, get discouraged and then leave the guitar to collect dust in the corner. Do you have $2,000.00 to put towards that result? Most teens would not give this guitar a second look.
"They give these guitars to those serving in the military over in Iraq, they're practically indestructible!" -Dr. M
What I did see is young people actually gravitating to the smaller bodied guitars. During Martin Owner's Club Day last month, I saw two teens playing and enjoying themselves on two Martin LX models. They picked these instruments out of all the others on display. This 3/4 size Little Martin LX comes in beautifully bright colors such as the purple (pictured), red and even black. The size, the colors, everything about this guitar says, "Play me, it'll be fun!" Not only that, these instruments sound great. They are not toys. They are made by the oldest guitar maker in the world and have the "Martin Sound" as do my full sized guitars only in a smaller package. So if you want to purchase a guitar as a gift, consider the Little Martins. They are well made and offer a lifetime of playing pleasure. For more information visit
Martin Guitar online
.
Follow
@DoctorM
on twitter and read her blog
The New Eclectic Sound Experience.
For a tour I took of the Martin Guitar museum, factory where the above guitars are made and the gift shop
click here
.
Image: mam for Gave That