How To Give Lingerie That Actually Gets Worn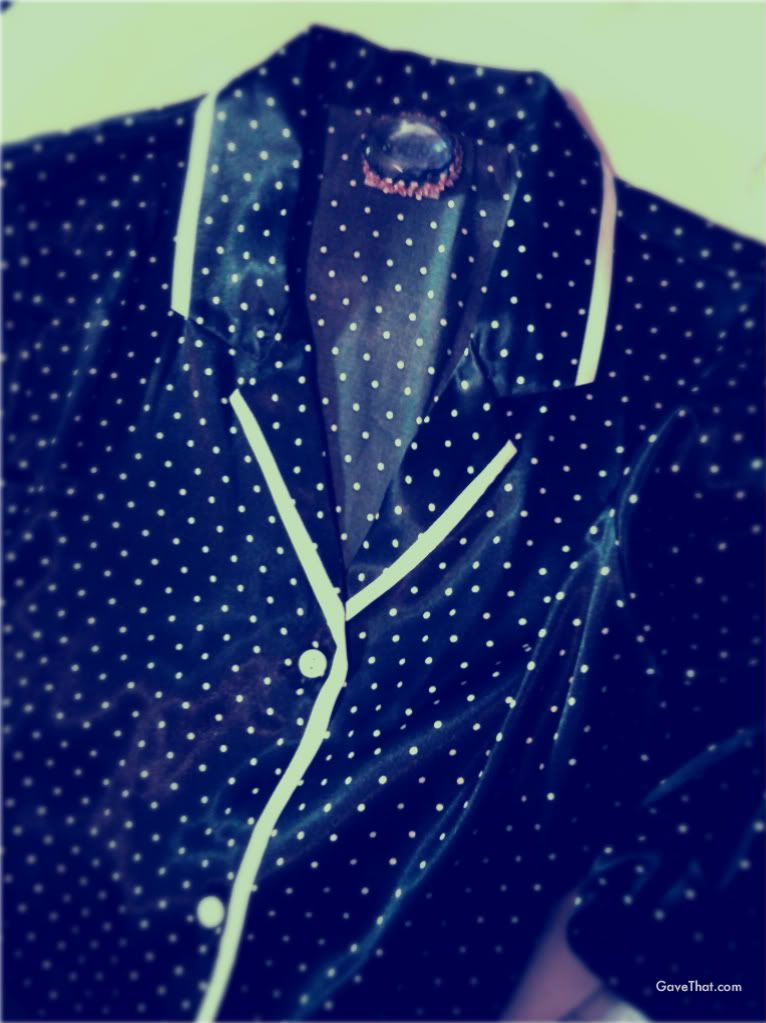 A favorite piece... classic vintage pajama tops.
What is the difference between having your gift of lingerie lovingly excepted and slipped on and having it tossed in the corner, or
worse tossed back at you
? First, have you made sure that your gift is being given at
the right stage of your relationship
? Once you have that squared away and you feel safe to proceed, here are my secrets to a very tricky gift to pull off (
sorry but I just couldn't help that...
) every guy should master.
What NOT To Do:
Bras or items with shelf bras built into them like camisoles or teddies are not your friend. Even when you attempt to use the size of what is already being worn by your significant other this can end in disastrous results. These items require a fitting and being tried on to find the exact size which can vary depending on designer and piece. Even worse making the mistake of buying a size too big or too small can bring about a whole host of issues for you. Why go there when you have much better options that look just as luscious?
Do not buy pieces that are created out of itchy, suffocating or flammable material(s). Keep telling yourself repeatedly, it's not about you, it's about them. Would you like to wear it? If it feels uncomfortable to you, put it down and run away.
For many of the same reasons as the bra debacle do not attempt to buy a corset. These also need to be fitted perfectly and buying the wrong size can have disastrous results. The goal is to make the person feel loved, not draw out flaws or that revelation you really do not know them at all.
Despite the glut of heart covered lingerie and the popular (for merchants) red, pink and black, think about going in another direction. Do you really want your gift to be only worn on one day (VDay)? Or do you want it to be in constant rotation?
Take a close look at the elastic. Is it exposed (meaning can you see the strip of elastic material in the band of the lingerie)? If so you may want to pass. This is usually seen in poorer quality pieces and will most likely dig into the skin, irritate it, leaves marks and be very uncomfortable to the wearer. Unfortunately H&M, Forever 21, etc., frequently have this problem but if you sift enough you might find a gem. The same can be true with itchy tags...
A slip dress by Libertine.
What To Look For:
Look for natural, soft fabrics such as silks, Egyptian cotton and even bamboo which can be even silkier than silk. Keep itchy lace to a minimum, instead look for silk chiffon's or marabou. If buying lace, make sure it's higher end.
Try keeping the color scheme neutral and free from wild colors or prints which have a way of showing through clothing. Nude pinks, black and creams are often best.
Cami tops without a built in bra and in very stretchy lace have a much better potential of fitting and being worn. Also look for draw strings for cinching to the right size.
Kimono robes are incredibly hot right now along with Mandarin inspired silk jackets, find one that's beautifully unique and decorated for a gift of wearable art.
The cheat sheet: Stella McCartney, Elle Macpherson intimates, Kiki De Montparnasse and Agent Provocateur, as they're frequently on the tips of tongues and wish lists. Probably even if it was slightly off in size.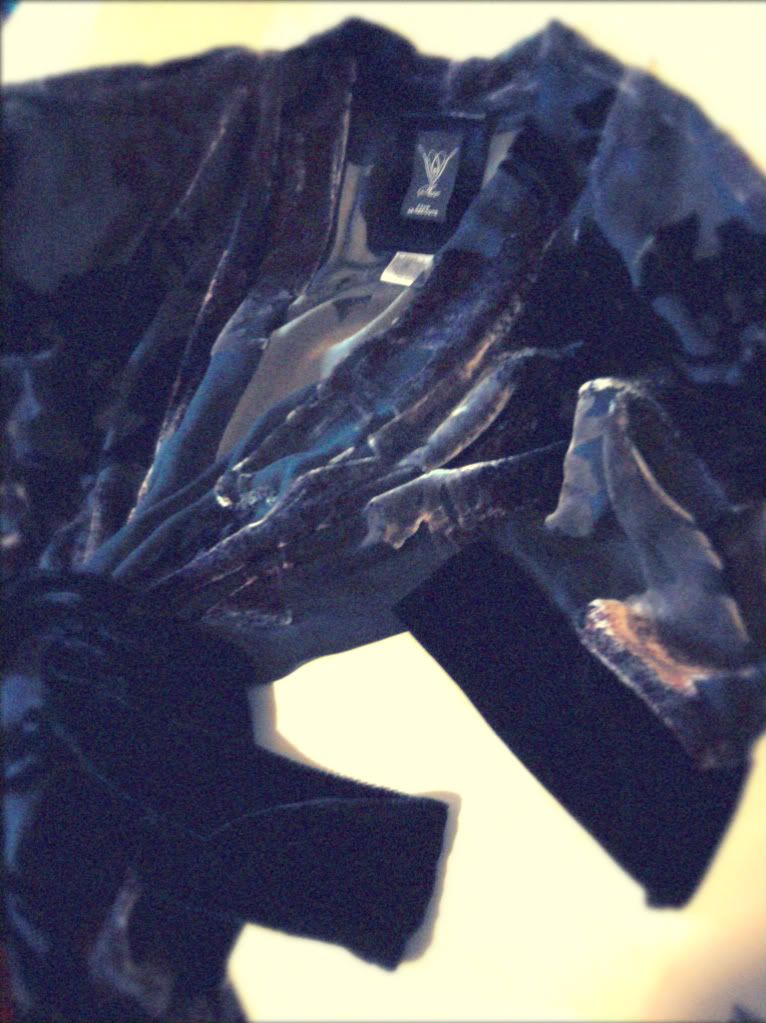 A silk robe by Sue.
And now for a bit of a secret.... ironically one of the best things to give might already be hanging in your closet. If not, you'll undoubtedly feel a whole lot more comfortable going out shopping for one or two because it's right in the men's department. Yes, you're white, preferably un-starched and slightly mussed up white dress shirt. Spray it liberally with her favorite fragrance from your collection and it's pure bliss to sleep in. Especially if you'll be gone for a little (or a
long
) while.
Classic white button down and Ambre Gris perfume by Balmain.
*
This of course can be discounted if you've had a specific request for a very specific item complete with exact size, etc., if so go ahead with glee but if you have all of that information, you probably would not find yourself here and reading this.