Children's Books - Meeting Muriel Barclay De Tolly & Robert F. Goetzl
I wanted to share two highly amazing people I had the good fortune to meet during my travels this summer. While I didn't know it at the time, both artists turned out to have something in common... beautifully done children's books.
While in Newport RI I met Muriel Barclay De Tolly who was in the gift shop of the old Vanderbilt summer cottage
The Breakers
signing copies of her books. A longtime resident and fixture of the area Muriel told me that she didn't start painting until she was 65 years old. Her favorite subject became her black and white cat
Puma
who has since become the star of a series of fun children's books. I asked how Puma was doing and she said just fine (Puma is nearing 20 years old), apparently surviving his adventures
on the Cliff Walk
.
"Muriel didn't start painting until she was 65 years old."
Everyone was cooing what a great gift the Puma books would make and started snatching them for De Tolly to sign. It made me think about what a special gift that would be, not just a memento of the trip and a great story book for bedtime but an autographed book at that from a very regional artist.
William "Bill" Stubbs
was right, museum gift shops can be some of the best places to fine memorable gifts.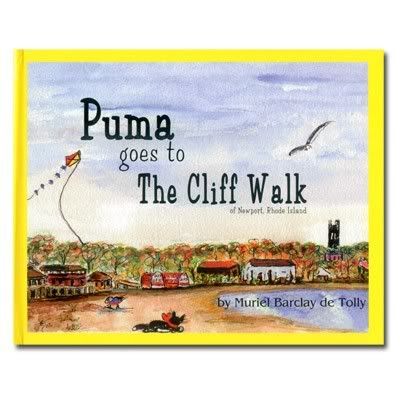 Another delightful artist I met was Robert F. Goetzl, a cousin of the
Martin guitar
family, who was signing his art at the CF Martin factory in Nazareth PA [see our article,
Martin Guitar Factory Tour
]. Robert created a 175th anniversary commemorative guitar and prints, the latter of which I quickly snatched up and have since had framed. What I discovered is Robert has illustrated a number of children's books over the years including the beautiful,
Seasons of the Circle: A Native American Year
by Joseph Bruchac (Troll).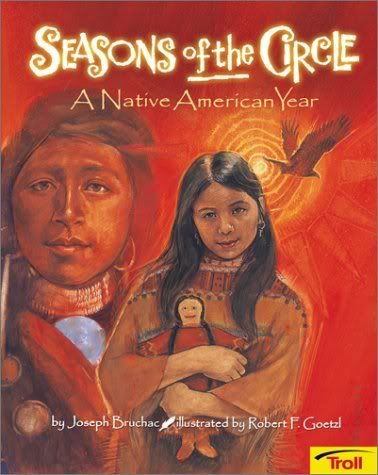 Sadly I was unable to find a website for either artist but you can find their books on the web. De Tolly's books are sold on the
Newport Mansions Gift Shop website
and Robert's can be found on Amazon.com. It was such a pleasure meeting and chatting with each artist and I'm surely going to keep their books on my
to give
list.
Gave That gives major thumbs up!
Also Read:
- A Birthday Journal for Kids