Lash Love Gift Giveaway
This chic black gift box all done up with pink ribbon and pearly tissue paper came recently and I couldn't wait to share it with everyone because there is something here for you too!
Mary Kay
through MyBlogSpark was kind enough to provide these lovely gifts of beauty from their brand new Lash Perfection collection of mascara's and serums for a giveaway. Here are my thoughts after adding them to my regime and how to enter for a chance to receive a new favorite.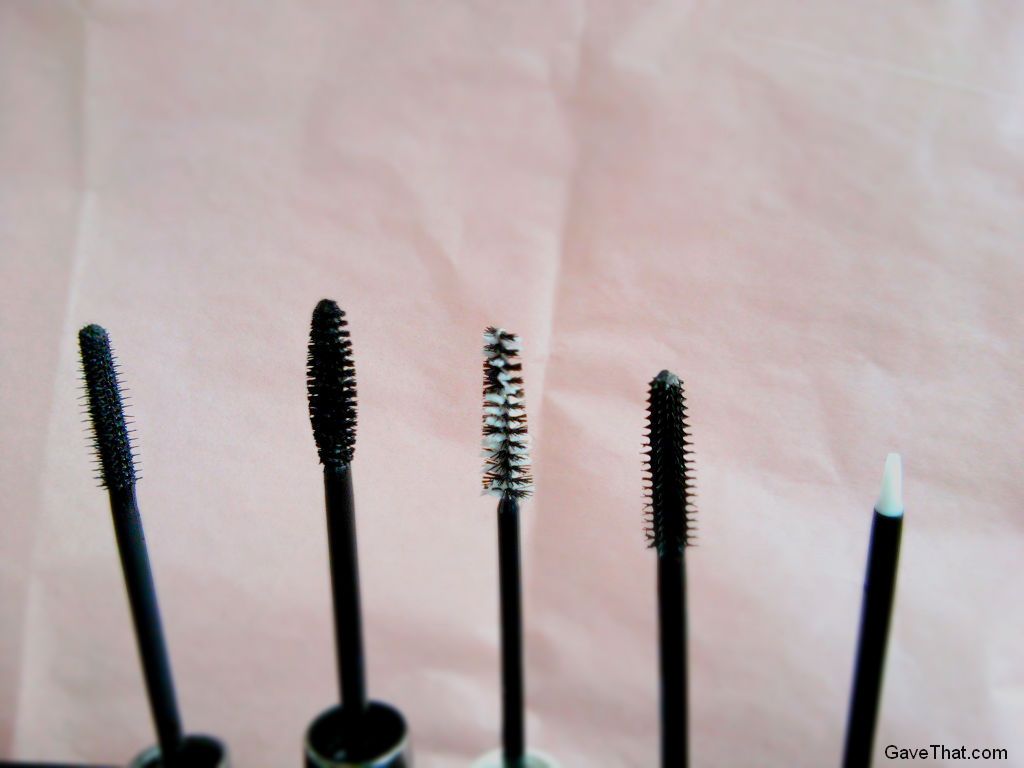 Left to Right: Mary Kay Lash Love Waterproof mascara, Ultimate mascara, Lash Primer, Lash Love mascara (regular), and Lash & Brow Building Serum.
As I've mentioned a few times before mascara seems to be one of the most personal of all cosmetics, next to foundation probably, because each of our eyes are so different. The length, how full lashes are, our eye shape, what we prefer in a mascara. The nice thing about this new line is each brush and formula is rather diverse and the serum and primer are universally luxurious.
Speaking of which, the first two things that jumped out of the box and said
use me now
were the lash primer and serum which can also be used on the brows. The latter because too many eye lashes end up on my face throughout the day and thick, full supermodel brows are so appealing. So far mine still look pretty much the same but glossy and healthy so I'll keep applying the serum diligently and report back. The lash primer is amazing and the results were instant. If you (or someone you love) has sworn off mascara because A) it flakes and gives raccoon eyes or B) is so hard to get off lashes start to fall thanks to rubbing, a lash primer is the answer. This one really prevented flaking despite hours of lash batting
and
the mascara easily washed right off. Even better it's clear, unlike others which are often white... turning lashes into feathery plumes, addeding a nice natural gloss sans mascara.
The mascara's themselves are quite nice too. Some of the brushes are rubbery and stubby short with a very dry formula (Lash Love waterproof) and others wet with a full bristle (Ultimate mascara). Lash Love regular falls somewhere in between. After trying each (with the primer underneath) the results were pretty much the same on my lashes, defined and curled almost as if an eyelash curler was used.
For the giveaway please enter by emailing me at: GaveThat@gmail.com with the subject line "Mary Kay Lash Perfection" and let me know which Lash Love from the collection above you most look forward to trying (&/or giving). 1 (one) entry per person, enter by October 28th 2012, 12:00am EST. A gift card will be mailed to the winner by MyBlogSpark. Good luck everyone!
This giveaway has now ended. Sadly the winner never responded to claim their prize (nor the person next), with Hurricane Sandy hitting at the same time as this giveaway I can only imagine why. Praying they are safe and sound with more important things to think about. Be sure to look for more giveaways in the future and thank you all who entered!
Information about the new collection, products and additional Mary Kay gift pack was provided by Mary Kay® through MyBlogSpark.Thank you so much!
Image: mam for Gave That