DIY Corn Husk Flowers
Now that the corn has fully dried in the fields and it's literally everywhere for decoration, it's time to make some flowers.
Corn husk flowers
have been on the good old to-do list for ages after seeing them in a how-to book from the 70's. These are really simple to make and from afar, do resemble dried flowers. Here's how to make some too:
What You Will Need:
- Dried corn husks
- Watercolor paints or markers
- Scissors
- Hot glue gun
- Dried flowers such as zinnia, sunflower, mums or buttons, birdseed (
for center of flowers
)
How To Do It:
1) For these corn husk flowers the centers were gathered from dried zinnia flowers where the petals had naturally fallen off. Other good centers can be soda bottle caps with beads glued on, birdseed glued to round cutouts of thick paper or card stock, buttons work too.
2) Moistening the corn husk with watercolors can make it easier to cut and mold the petals but dry works too with some marker for color. Cut out petals individually.
3) Using hot glue, attach the petals to the base of the center until the amount of fullness is reached. To curve the petals back slightly, carefully running petals over the blade of scissors, as for making ribbon curls, does the trick.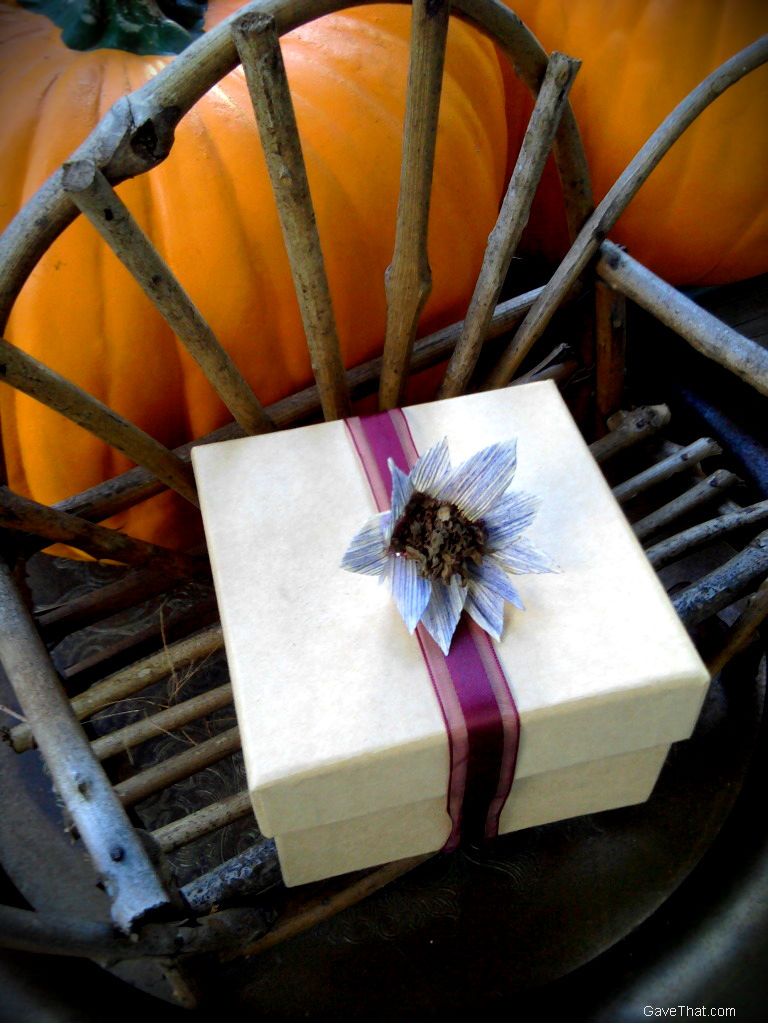 As the corn husk further dries it gives the look of dried flowers, especially blue corn and sunflowers, which has made them really useful for decorating in a pinch.
Image: mam & Magda for Gave That