Rituals of the Baths
With such a cool and gloomy past few seasons the steaminess of it all kinda feels good right now. The perfect segue into something else steamy and nice... the bath. Behold a few things that I've been meaning to share with everyone because it's never too early to start a wish list or late to spruce up a guest room.
The major, major piece being this unique
handmade cedarwood bench
which turns a basic bath tub into a spa. Bill and his wife Mae were kind enough to find me and let me know about their design creation
the Butt Bench
. Once put in place with suction cups it creates a removable seat which is perfect for doing ones legs, or it can be a table, a shelf for adding extra space to hold toiletries, a place to dry delicate things or even for reviving plants. Personally I like being able to soak sore feet without the fear of spilling huge amounts of water all over the floor. Filling a large bowl of hot water with herbs and essential oils to steam oneself is lovely too. A few other things that make a simple bath feel very
spa
:

Wooden Ma-roller and Footsie are based on Asian medicine and pressure points.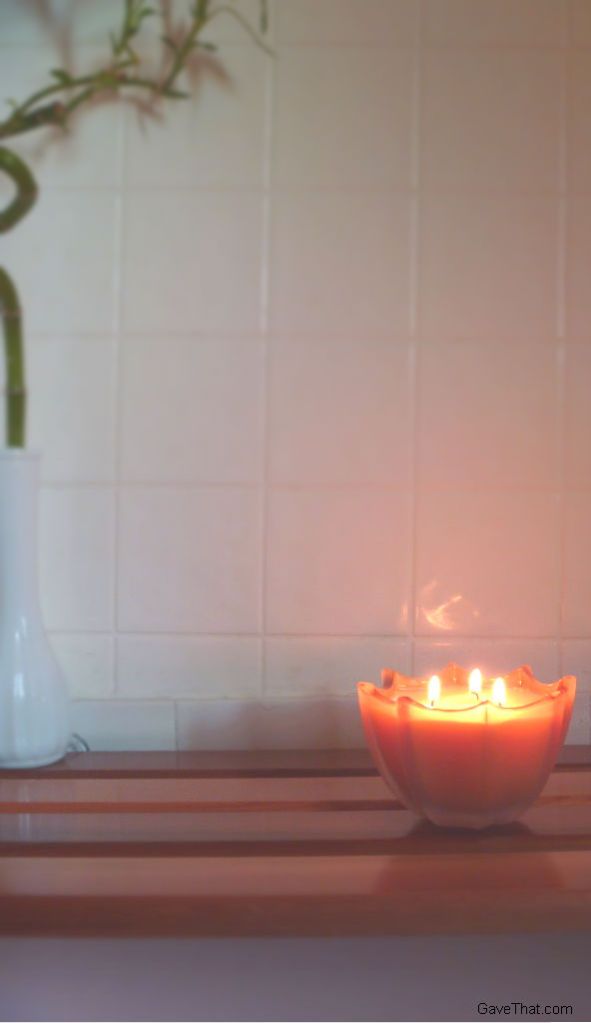 Candle's from D.L. & Co.'s classic line will always be near & dear for adding a gentle scent and warm glow.
Cedarwood bench c/o ButtBench, thank you Bill and Mae!
Image: mam for Gave That