DIY Galaxy Prints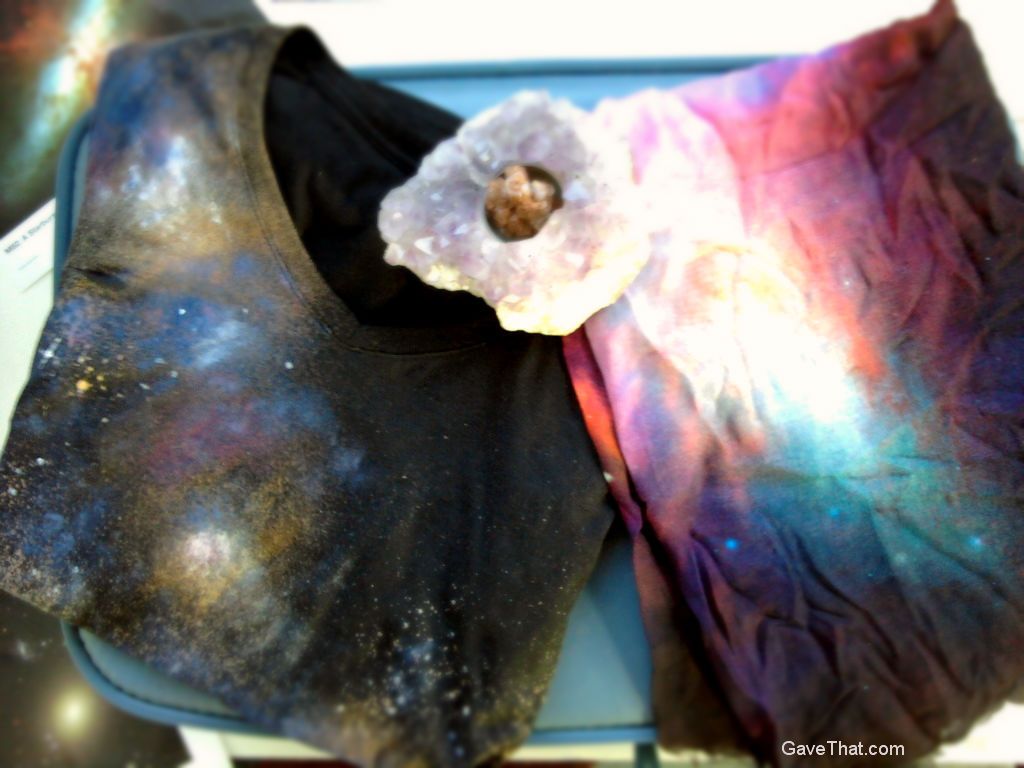 As it becomes ever cooler, almost unexpectedly,
cosmic prints
are on my mind and breaking out this super soft Risto galaxy print scarf inspired a few DIY projects. The major one being a simple V-neck tee which will probably be duplicated and handed out as gifts. The same technique used to create it also works on shoes, for one-of-a-kind scarves and even gift wrapping (minus the bleach if it's paper instead of fabric). For the full how-to see the
video tutorial here
and also see my other video for turning jeans into festival ready
denim cosmic shorts
.
What You Will Need:
- A cotton fabric base
- Bleach (1 parts bleach to 2 parts water)
- Foam brushes or sponges (in the tutorial cosmetic sponges are used)
- Fabric paint (the ones used here were by
Tulip
and include a metallic silver, pink, cobalt blue and white for the stars)
- Masking tape (optional)
- A spray bottle filled with water (optional)
How To Do It:
See the video tutorial
here
for all the steps.
Image: mam for Gave That