New Drugstore Gems - Summer Beauty
This season so many new products have debuted and its been pure joy testing and trying many of them. With the heat already boiling and travel holidays in full swing this seemed the perfect time to share a few newly found favorite gems. Just in case something mysteriously left itself out of your suitcase (happens
every
time!) or, as is often the case, it's less stress to shop for necessities once already there these are all lifesavers that can be found in most drugstores or even grocery stores near by.
In the sunblock and moisturizer department there a few new formulations of old faves. One being
Hawaiian Tropic's
Shimmer Effect
with fine golden shimmer that's lovely in the evening and the classic coconutty scent for the beach. It doubles as sunblock too. Another option is
Jergens
Natural Glow
which now also has SPF in it along with it's trademark self tanner. For the face
Olay
has come out with unscented versions of their
Regenerist
line that includes an exceptional mild scrub cleanser and eye cream. Another moisturizer and sunblock that is surprisingly good and gentle is the new
Physicians Formula
skincare line's (in blue) day & night cream and hydrating & balancing moisturizer which is one of the few not to cause the dreaded oil slick face.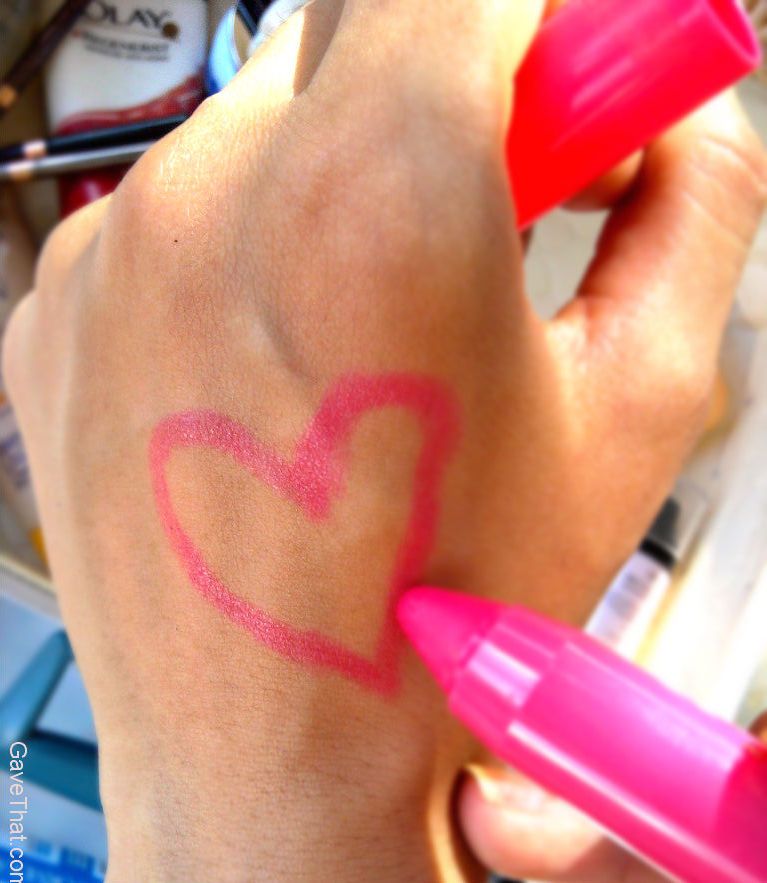 Revlon balm stain in Sweetheart, if I could find enough (they're often sold out) they would make sweet favors!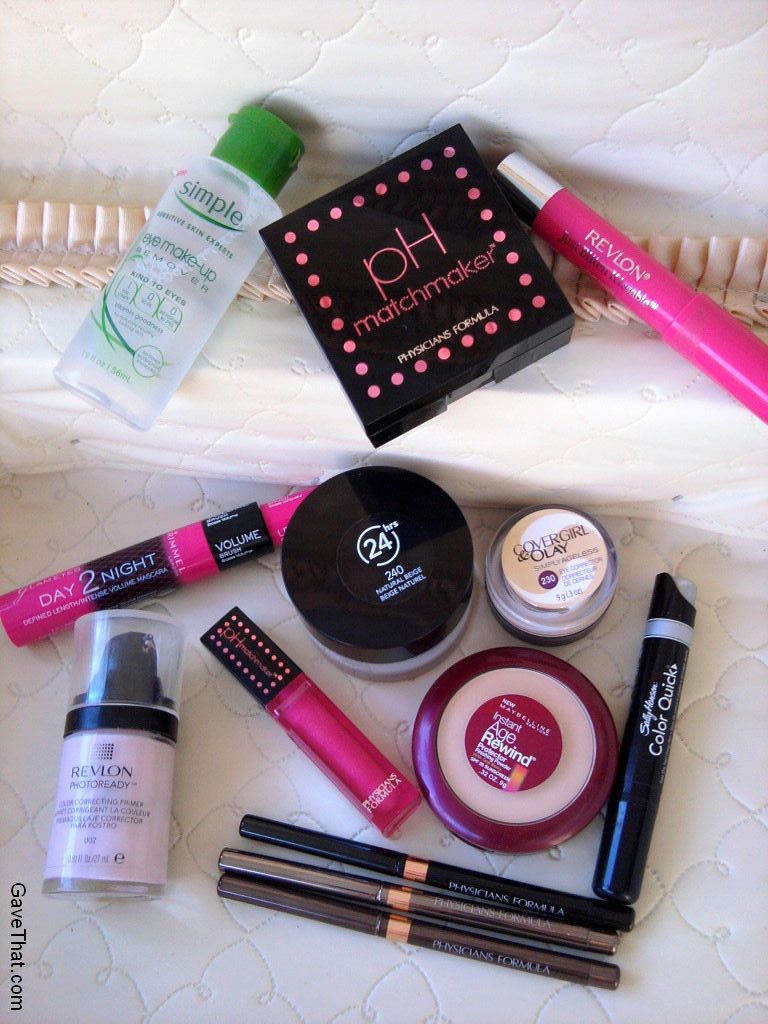 For makeup there are so many new and seriously good choices! One was an alternative to the coveted
Lancome Bi-Facil
makeup remover by
Simple Skincare
. Simple's eye make-up remover does really remove tough mascara without rubbing and, even better, it also comes in travel sizes. The LED light-up blush and lip gloss by Physicians Formula had to make it into the list for conversation starting benefits alone (
more on both ph Matchmaker's here
). Then the kissable lip stains by Revlon. Are they!? Yes! Minty too. This color in
Sweetheart
has been lovely and didn't come off much, even in the pool.
For the base, 3 things. First the
Colorstay Whipped
foundation by Revlon. It's almost custard feeling in texture but boy does this stay on and look the same throughout the day, even on long sweaty walks through tourist spots. One trick that helped me find my color was to look at the original Colorstay line, the names and colors of both lines seem similar but the whipped version is hard to see though the thick glass. Something else that's a must try/pack is Revlon's
Photoready color correcting primer
(light lavender one) which literally blurs imperfections as if a Photoshop brush was being used yet skin still looks naked. It keeps things matte all day too. Surreal! Next,
Covergirl
& Olay's
Simply Ageless
eye corrector which actually does just that while feeling moisturizing. To set it all,
Maybelline
Instant Age Rewind
powder. What's really helpful about this is it has SPF 20 sunblock in it and does not make my face look powdered or cakey. The tiny shimmer is weird in an eyeshadow fallout sort of way but it works so nice that can be overlooked.
A few more to toss in is
Glam'Eyes
mascara by
Rimmel London
. Mascara is always such a personal thing and depends on ones particular lashes but this is almost the same as 2 mascaras in one so it seemed there would be more of a chance of liking it. No flaking or tarantula lashes has been the best part. Another quick eye pick-me-up is the
Nude Eyes
eyeliner set by Physicians Formula. They're a tad shimmery, creamy and do not budge once set... and it comes with 3!
Sally Hansen's
Color Quick
nail polish pen is one of the few that actually works and keeps working. Perfect for fixing trashed, from the pool, mani's on the fly before dinner. Lastly, a little protection in the sweltering heat,
Secret
Clinical Strength
which comes in travel sizes too.
Olay Regenerist c/o SheSpeaks & Style United
Suitcase: Vintage
Image: mam & Magda for Gave That