DIY Chalkboard Painted Gifts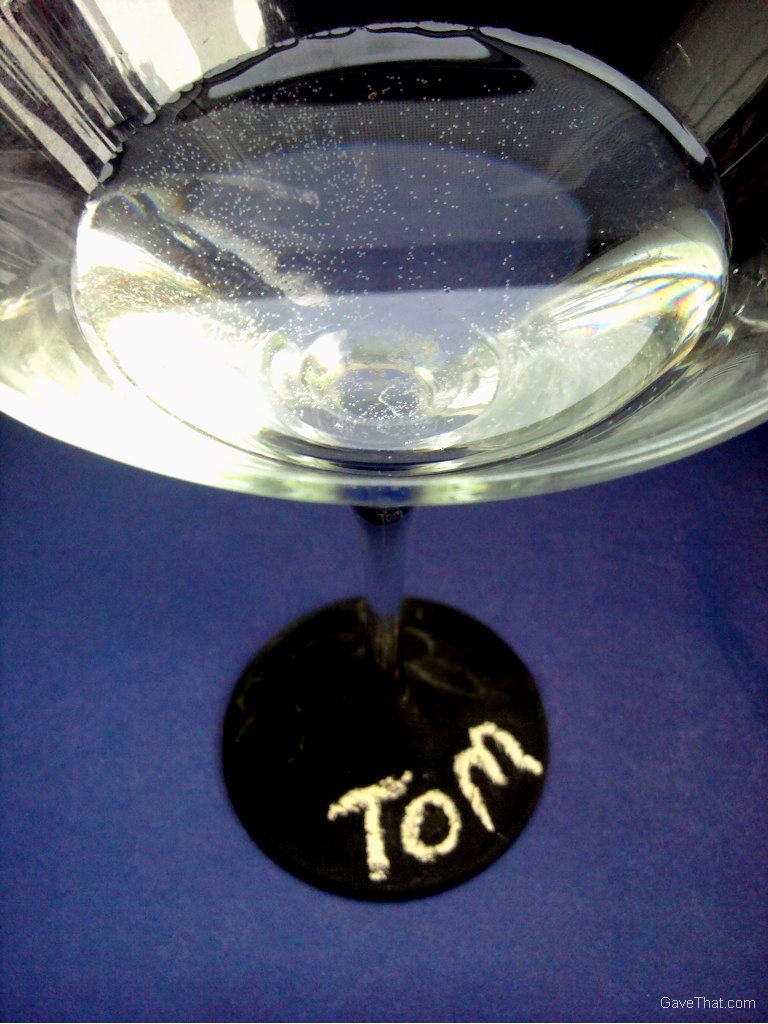 - DIY Gift Idea -
Another deceptively easy DIY gift project that I really, really want to share is the
magic
known as
chalkboard paint
. Usually coming in classic colors such as black and dark green it can turn almost anything into a chalkboard. Here are a few that have recently dried. Above is a plain martini glass has its base dipped turning it into a built in, reusable name tag.
Below is a candle that makes use of all of those plain glass votive holders and then a way to turn canning jars into quick organizers with chalkboard lids. All of these were created with homemade chalkboard paint thanks to
Martha Stewart
sharing the secret which is... powdered sandless tile grout. The nice thing about DIY is the chalkboard paint can be any color desired and created in smaller batches.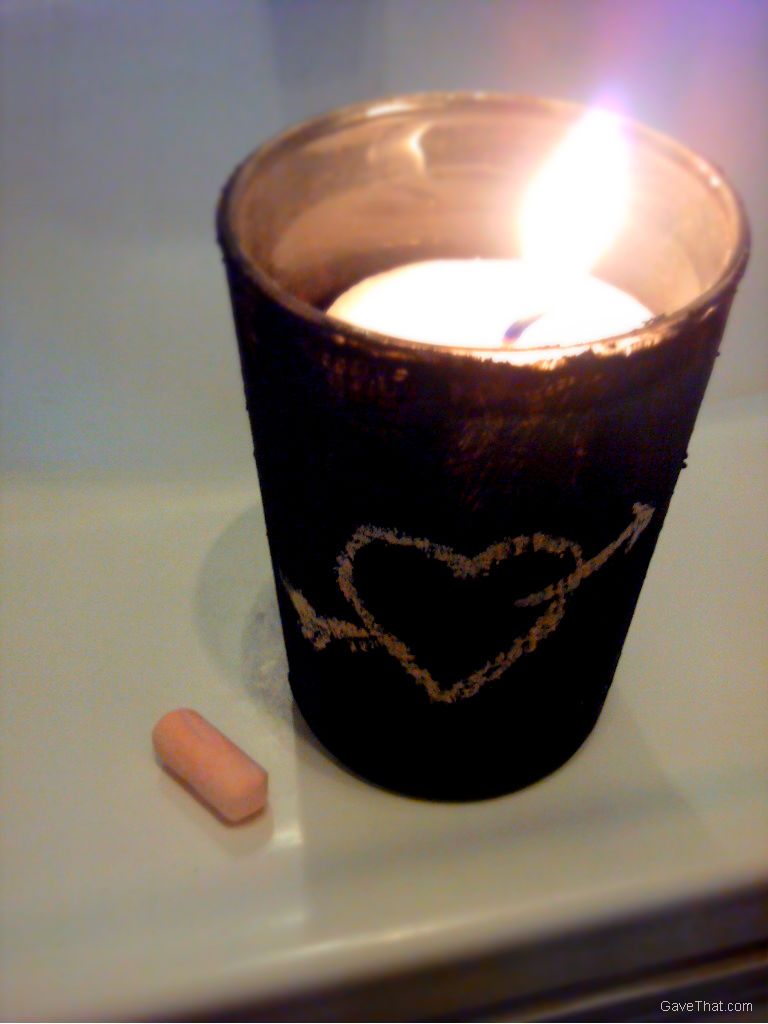 What You Will Need:
- Powdered,
dry sandless tile grout
- Acrylic paint
- Foam sponge brush
- Plastic container
How To Do It:
For these projects 1 Tablespoon on sandless tile grout powder was well blended with about 1/4 cup of acrylic paint. Once it was as smooth as possible thin layers were applied to the different surfaces which included metal and glass.
In between layers a light sanding can be done and more coats applied until it's opaque enough and feels durable.
Once fully dried (it will be matte) the surface was primed with a light dusting of chalk and the dust buffed off. Then they were ready to doodle on. For more see the
video
below:
Image: mam for Gave That