Drugstore Gems - Spring Beauty!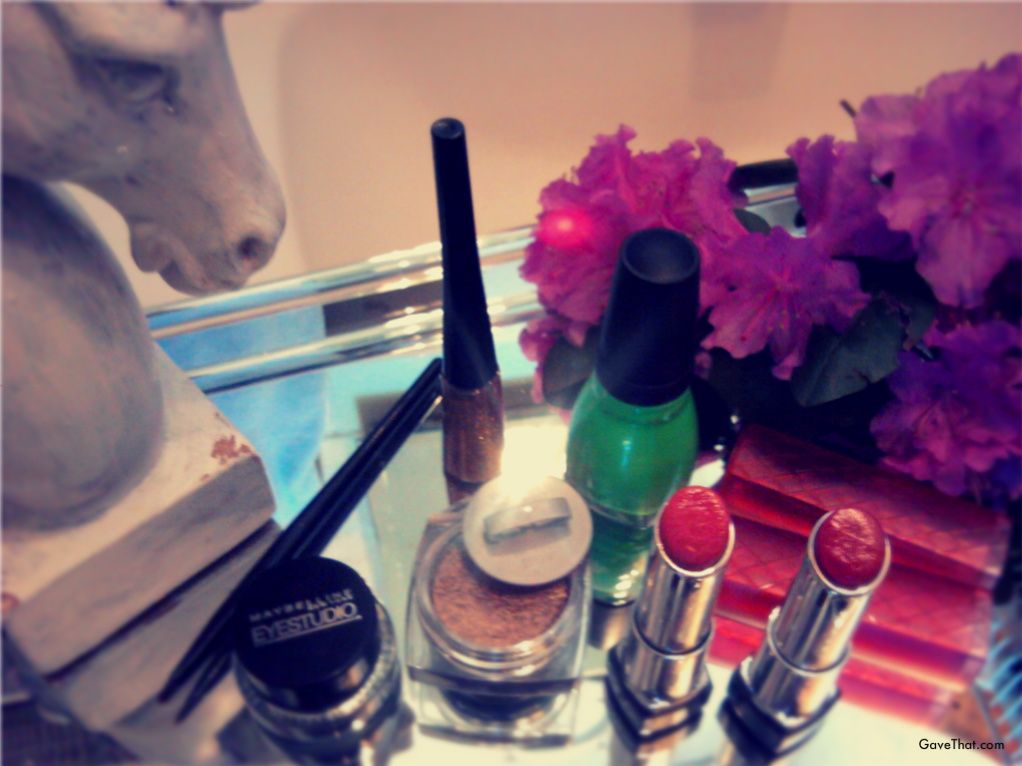 This weekend I wanted to finally gather everything together... all the favorites from the new spring releases,
drugstore edition
. When asked, the top 3 little gifts most requested for spring turned out to be a fresh, new lipstick, nail polish or eye shadow so I tried to zero in on those three areas. 2012 might be the first year that has had so many very intriguing drugstore beauty releases and even more curious, many seem to be reincarnations or reinterpretations of discontinued bits of luxury.
The Eyes...
Has to be the
L'Oreal Infallible
eye shadows, with my top favorite being the color
Bronzed Taupe
. Two other shades
Iced Latte
and
Amber Rush
seem forever sold out but once they reappear I'll snatch them up too. These are incredible and look similar to the Armani Eyes To Kill although Armani is the runway version and these are more toned down for the public. I tried the Taupe on different skin tones (people) and it looked decadent on all. Lovely.
Keeping with the eyes two other things are the Maybelline Eyestudio gel liner pots which I've
mentioned before
but now have found them in others colors such as green and blue. They make such a good eye flick and better come with a very decent brush, making them very gift worthy. The other is a glittery liner by E.L.F. in Copper which is amazing for a buck!
The Lips...
Out of all the lip balms and lipsticks released for spring I was the most surprised by the
Revlon Lip Butters
. Not all the colors are fabulous but the shade
Berry Smoothie
turned out to be an almost exact twin of a long discontinued Lancome favorite of mine. Literally everything about it, the glossy, moisturizing finish, everything.
Raspberry Pie
was picked on a whim but it turned out to be the juicy berry stain I was looking for. The little window at the top of each bullet really makes it easier to be pleased with these and sheer tints are so refreshing from the drugstore.
Nails...
My sister was looking for a new green nail polish and I decided to buy one from the new
Spoiled
line, an exclusive to CVS in the neon color
I'm So Jaded
. She absolutely loves it and I love the one that I picked up for myself which now seems to be almost identical to Laura Mercier's limited edition
Cabana
. The doppelgänger's don't stop there, a few other's in the huge line look nearly identical to Deborah Lippmann's
Ruby Red Slippers
and
Superstar
. The Spoiled brush's are wonky but I'm willing to overlook that part. Milani will always remain an all time drugstore fave but these Spoiled polishes are almost unreal in how fresh and current they are.
Still have a few Spring pick me ups to come, see those as they are
published here at the blog
.
Image: mam for Gave That