DIY Crystal Bangle Bracelets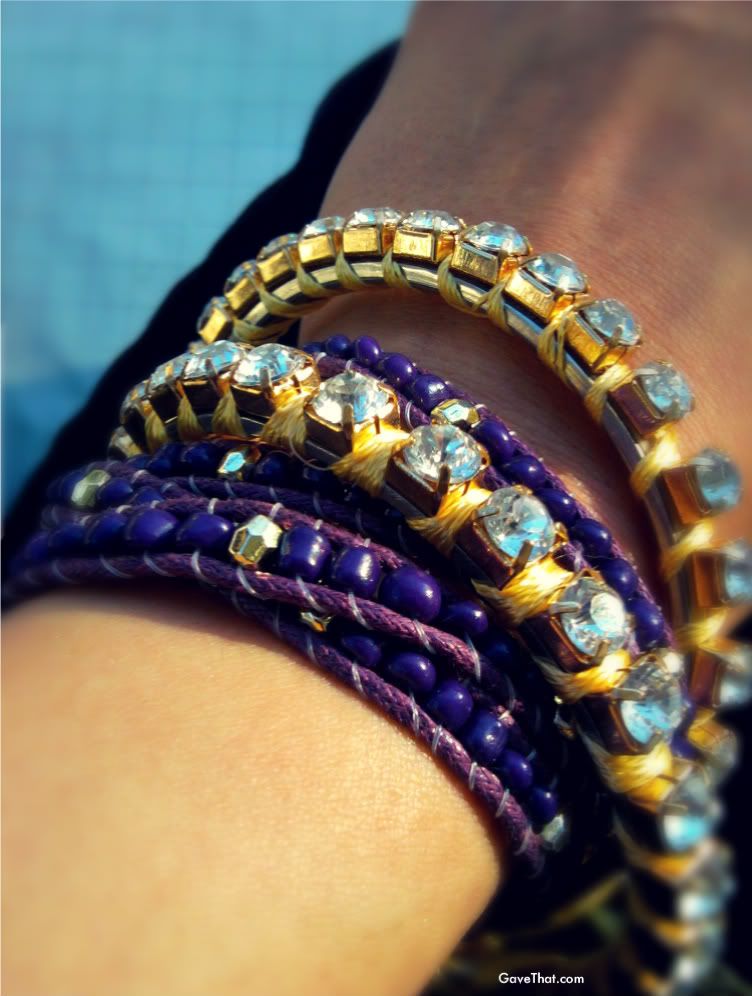 - DIY Gift Idea -
Another really easy DIY project! This time to make these simple
crystal bangle bracelets
. Here's how:
What You Will Need:
- Silk embroidery floss
- Rhinestone chain or any stretch crystal bracelet (either the same or slightly smaller width compared to your bangle(s))
- Bangle bracelet(s)
- Glue (such as e6000, Crazy or Gorilla glue)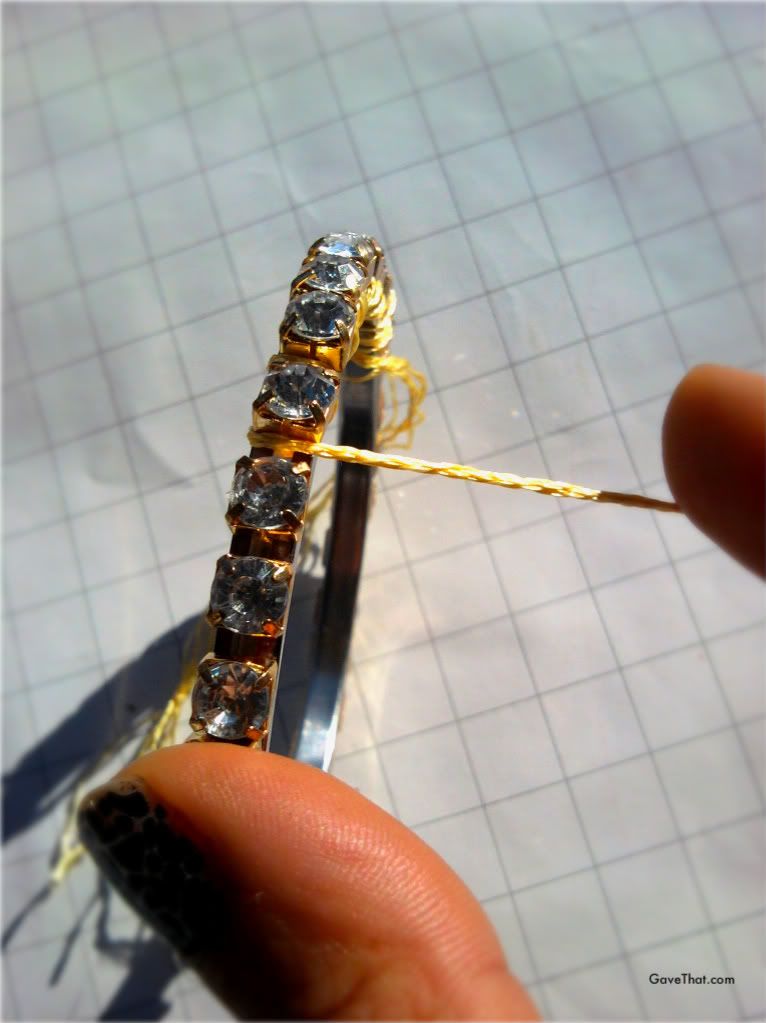 How To Do It:
Taking your bangle bracelet run a bead of glue all the way around (gloves may come in handy) and attach your rhinestone chain all the way around or stretching a stretchy crystal bracelet over the bangle. Let glue set according to its label instructions.
Next, taking the silk floss start wrapping it once or twice in between each of the crystals and tie and knot once you've done the whole circumference of the bangle. Snip ends and you're done!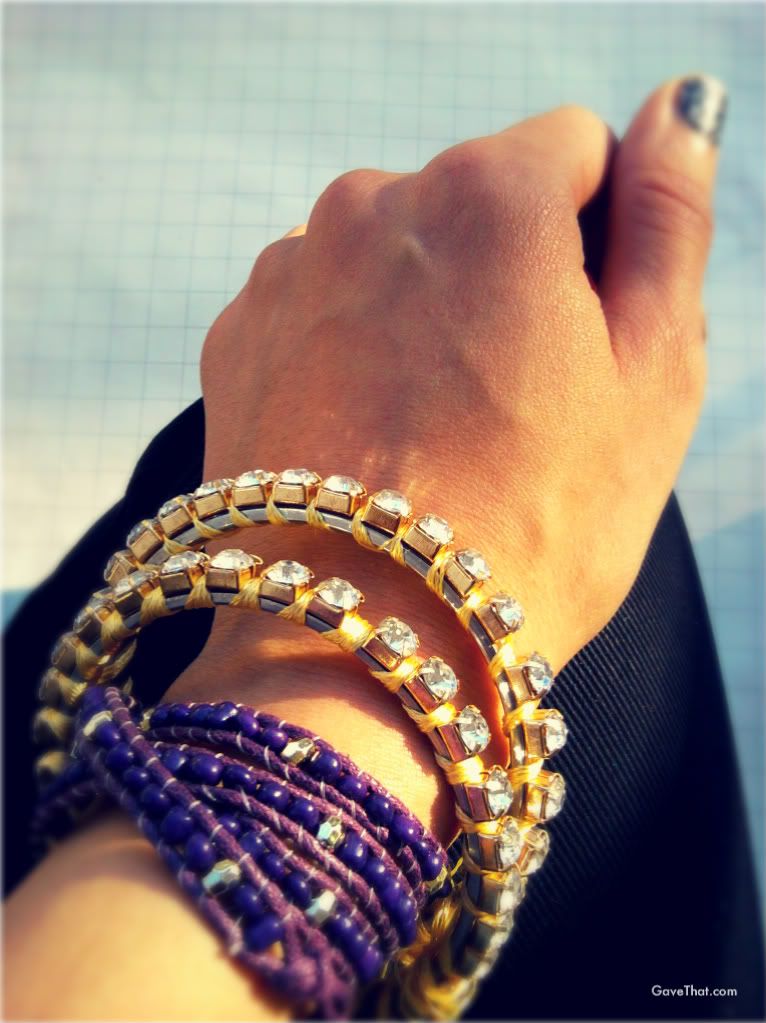 Image: mam for
Gave That