Furoshiki Bags - Too Late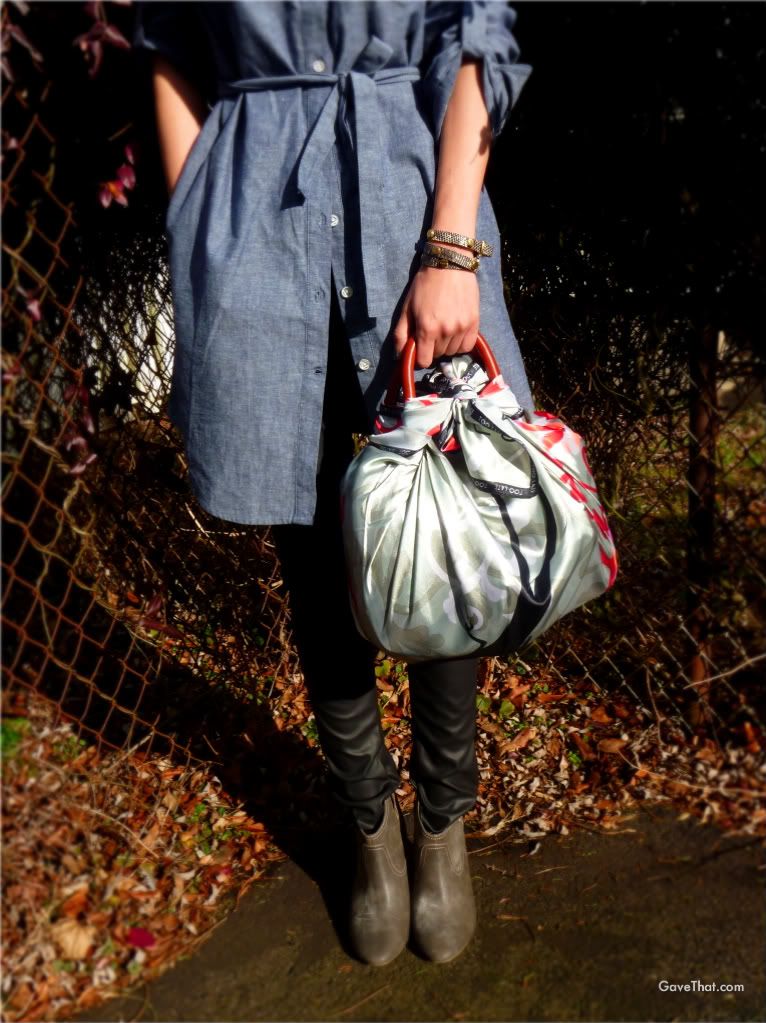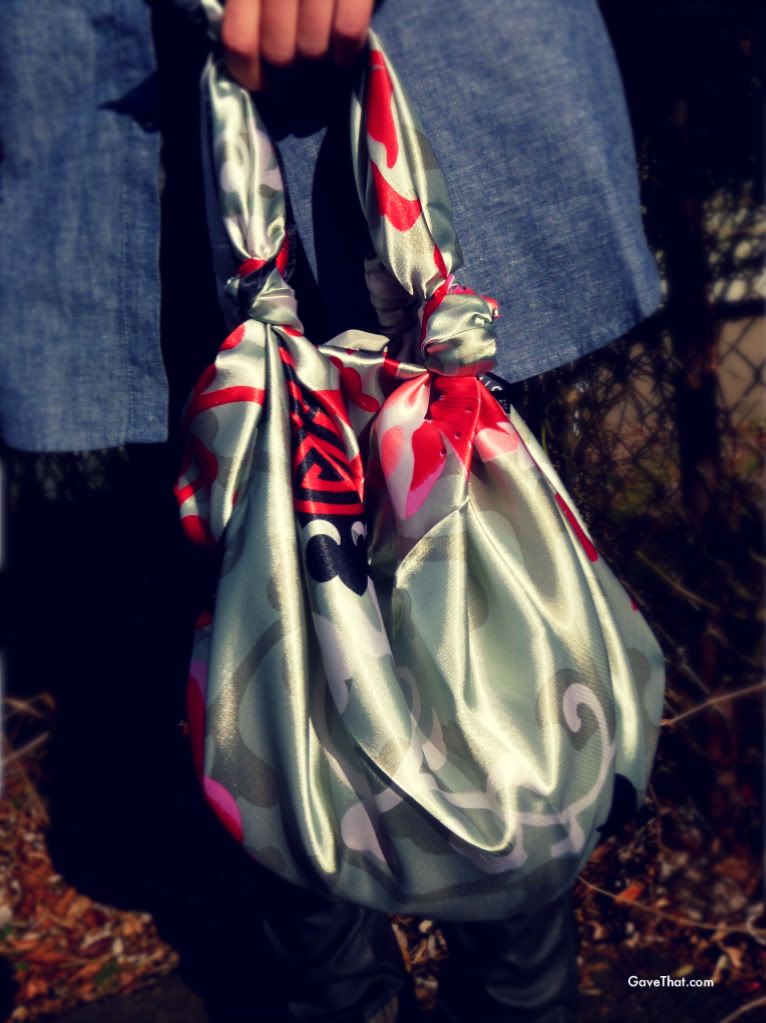 Something eagerly awaited came today... no not just the sun which was lovely but the Furoshiki cloth that I ordered arrived! It's simply amazing on so many levels and by
Too Late
. What initially drew me to their line of Furoshiki, a traditional way to wrap things in Japan, was the emphasis on creating bags out of them and how large they are. They even include a book and have a
video up
on how to knot and tie various bags. A particularly genius way is taking an old handbag (or a light colored one you're always fearful of staining) and using the Furoshiki to cover it (love the results!). A sort of wearable gift wrap.
It was had to pick out a print because they have so many delicious ones but as soon as I removed mine from the box, I was even shocked at all the
oooo's
and
ahhhhsss
that came wafting in. Such a treat to be pleasantly surprised at something being ten times more beautiful than you expected.
Image:
courtesy
Magda for Gave That