Feerie Drops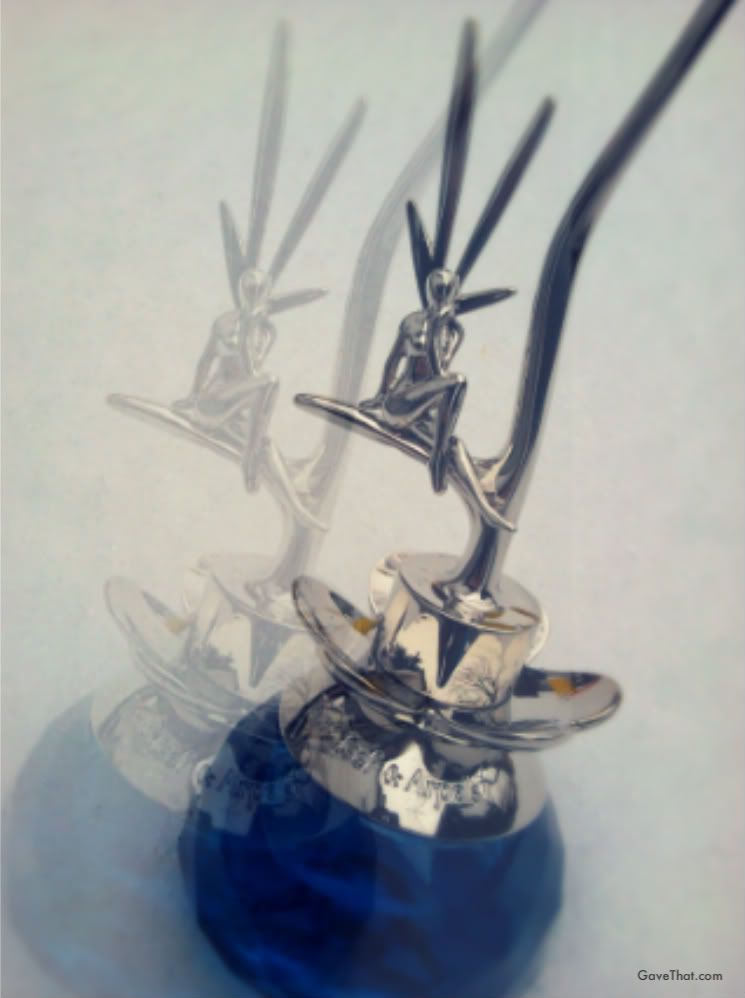 This was one perfume that I was really eager to show because the bottle is absolutely gorgeous and does not disappoint on the vanity tray but what was needed was a little snow. Today was the day to get that wish! Everything was powdered pretty good. As for the mystery fragrance it's
Van Cleef & Arpels'
Féerie
and it smells of smoky blueberry jam.
It's a scent that I've definitely smelled someplace else before but can not remember where and it's not similar to anything that I presently wear. The bottle itself seems to imply light and playful but in reality this scent is very deep, melodic and even a bit dark in a Midsummer's Night Dream sort of way (which I've come to find out it's based on-they sure nailed that!). The violet, black currants and iris with a little sparkle of citrus are all thickly and obviously there but after a while it turns to the essence of sweetly tart blueberries minus the cream and a heavy dose of suede. Curious coming from Van Cleef and not at all what was expected but very, very clever and the bottle will always be treasured.
PS...
update:
The haunting scent similarity has just came to me, Lolita Lempicka's original namesake perfume in the beautiful apple bottles. If you, or someone you know, love's that scent, this is definitely one to seek out.
Image: mam for Gave That