Falling Leaves Gift Wrap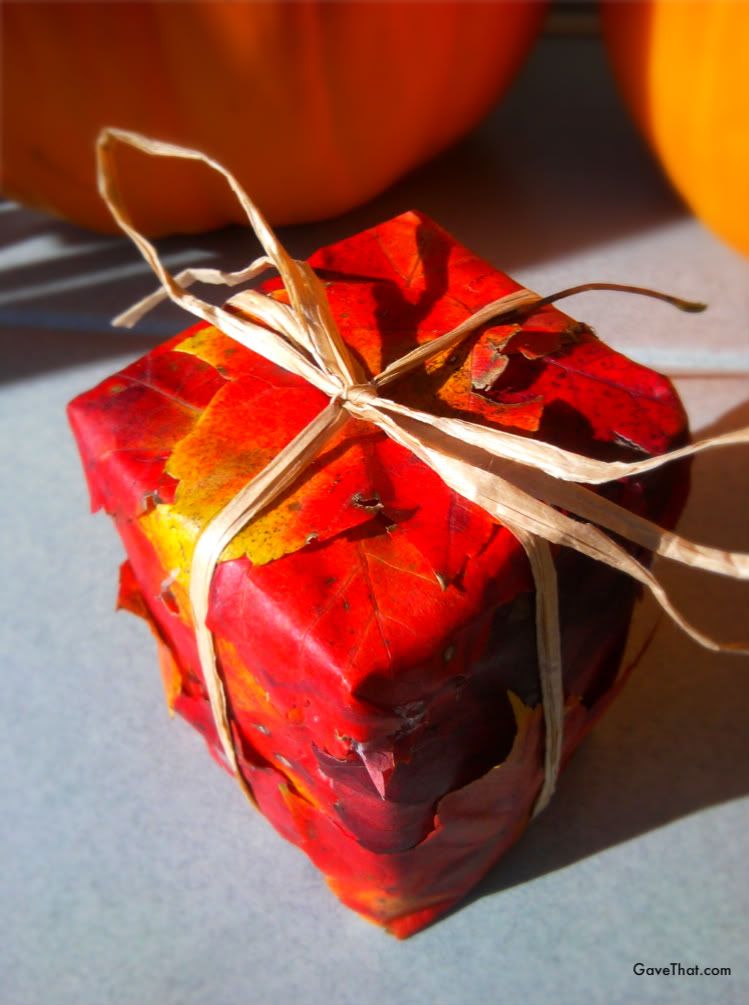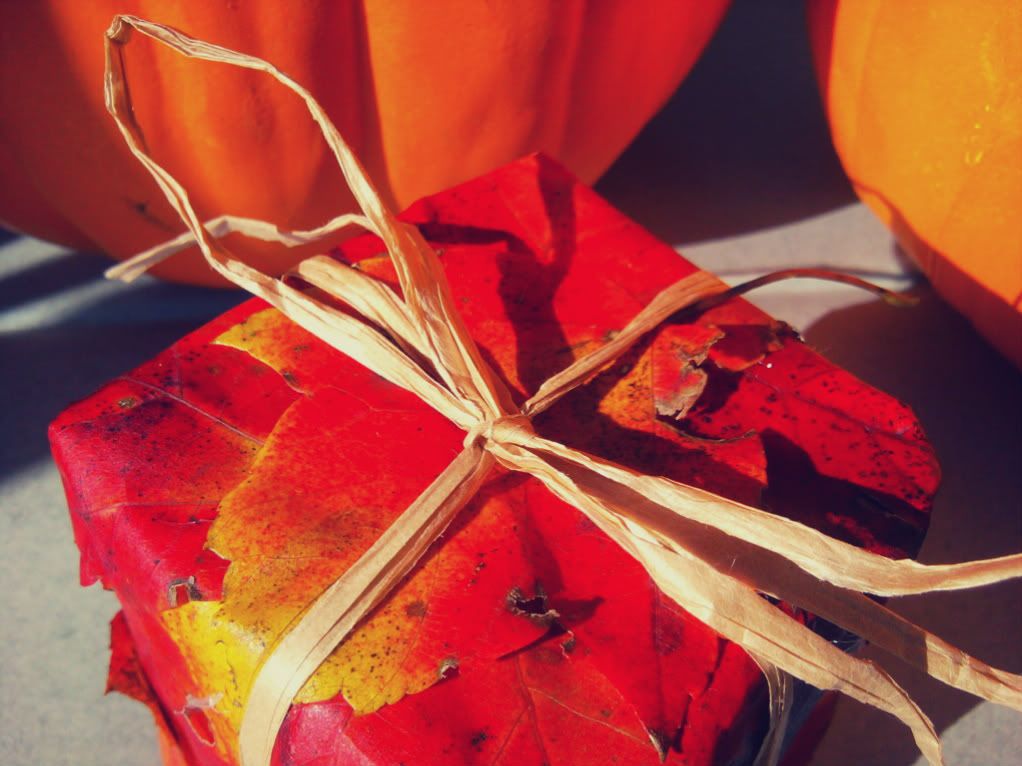 The leaves are so gorgeous outside at the moment but they're less on the branches and more and more on the ground. Foraging around trying to pick out the prettiest ones it was super simple to glue a few to cellophane and wrap the petite present above.
Have a lovely weekend everyone!
Image: mam for Gave That