Cerra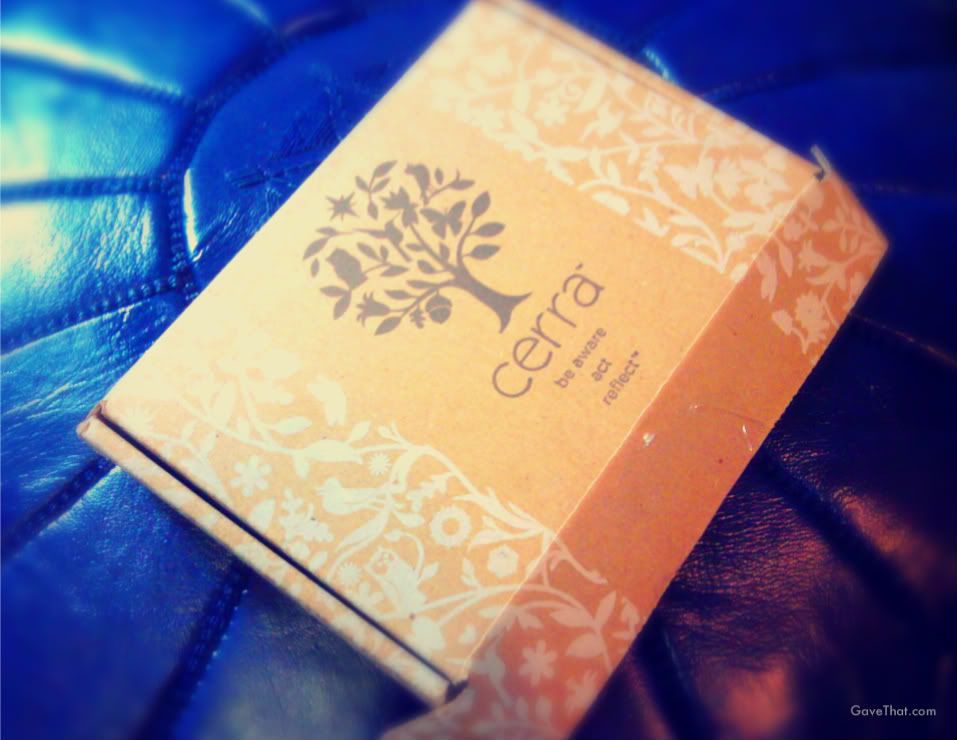 This very pretty box came yesterday from
Cerra
and I couldn't wait to show you all what was inside. It is so right up this blog's alley!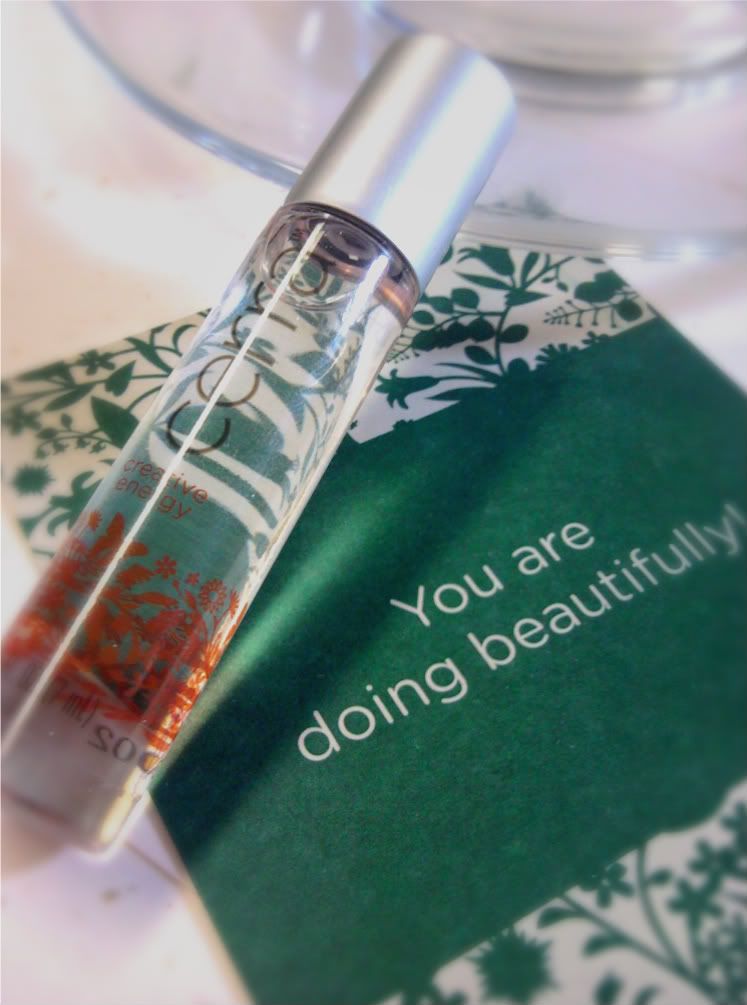 Cerra is a new online boutique that has a mantra and basis of mindfulness through its Seven Intentions - Grounded, Creative Energy, Gratitude, Loving Kindness, Courage, Wisdom, and Inspiration. Many things there also happen to be gift sets.
One that probably personifies Cerra's Seven Intentions the most are their series of Sensory Oils. These same scents appear to fragrance everything with the corresponding Intention including their journals and cards.
The one above is in
Creative Energy
and is said to be a blend of citrus notes blended with juniper berry and cardamom. All of the Sensory Oils attached to each
Intention
follows pretty basic Aromatherapy principals which made me think they would smell similar to essential oil blends. Instead, Creative Energy smells very perfumed in a fresh way and similar to the strong soapy fragrances by the line Clean.
Out of all of the scents my personal pick is the Grounded which is very light, unobtrusive and a little fruity with ylang ylang and patchouli.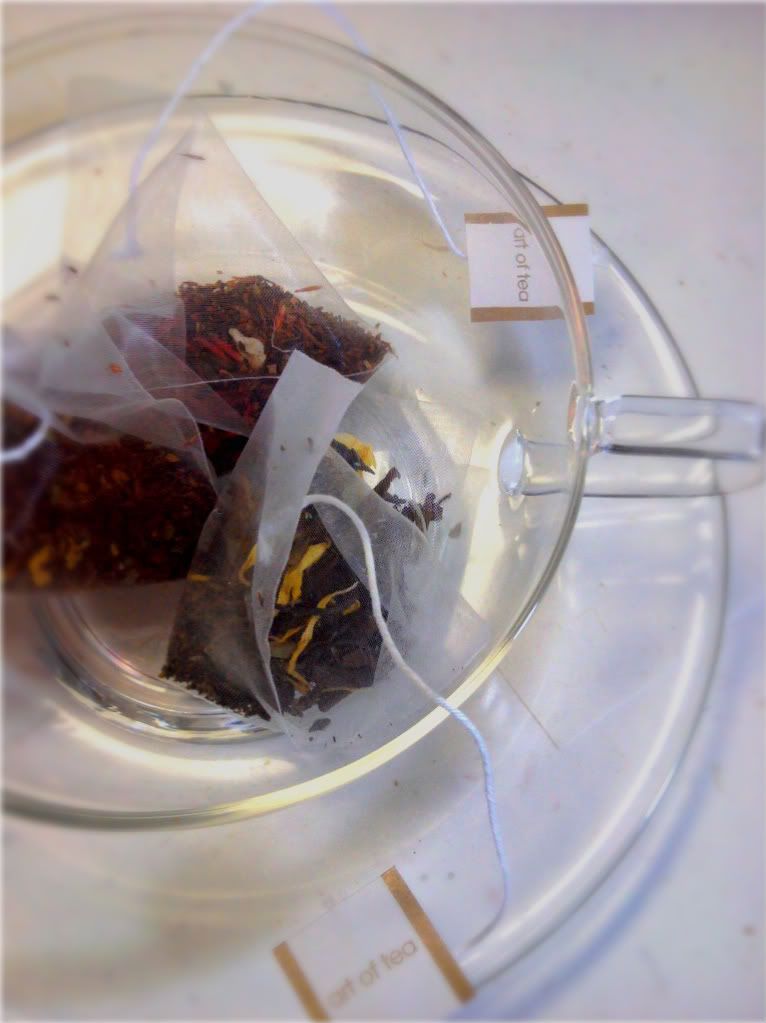 Their teas tisane housed in triangular bags are so colorful and the taste, especially the red Rooibos based ones (such as Grounded and Creative Energy), is absolutely delicious.
Another gift find from the collection are these little Keepsake Notes. They're similar to a gratitude journal but they're loose and come in a small tin with a secret compartment. These Gratitude ones smell very strongly of what translates to my nose as clary sage (it's said to be peony, jasmine and balsam oil) but also come in all of the other Seven Intentions as well including the Grounded versions.
Using one of the Keepsake Gratitude cards...
Think about something that happened today that makes you feel grateful. Act. Write about what it was and why it was special: Having a huge stack of magazines and a big cup of delicious Creative Energy rooibos tea on such a dreary, rainy day was pure Nirvana. Thank you Cerra and SheSpeaks for the introduction to this new project!
Find the above
gift sampler here
.
Image: mam for Gave That