Warm Weather Favorites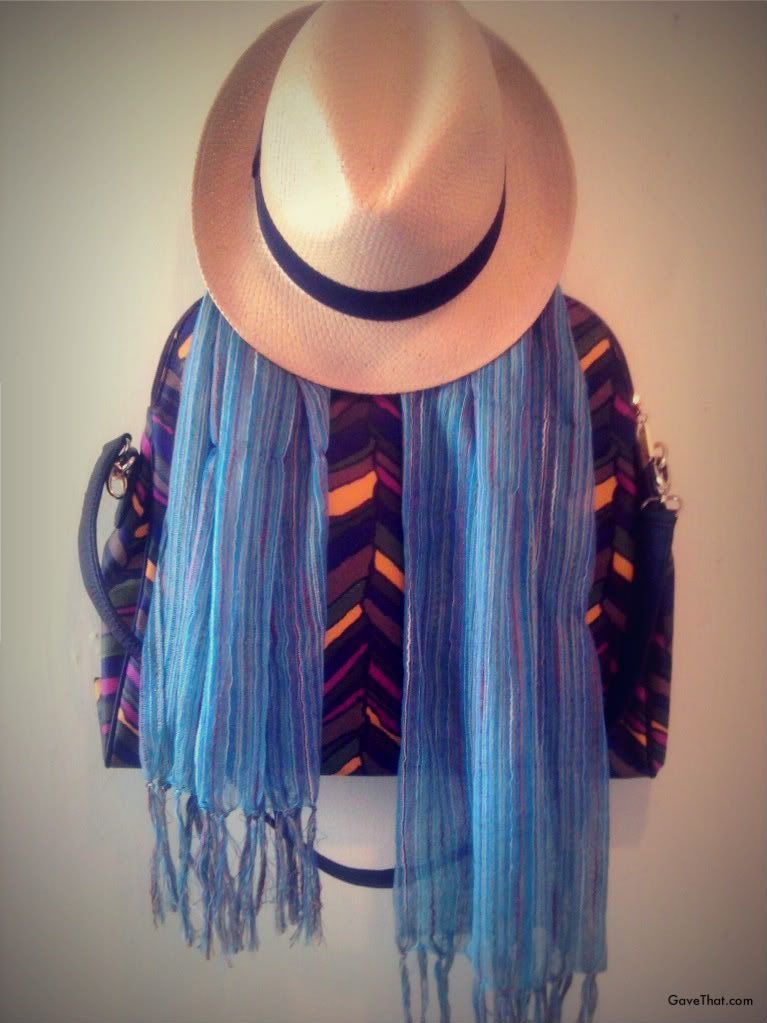 Finally the sun has started to return and the temperatures feel downright summery! After such a dark, wet and chilly winter and spring, an early summer is extremely welcome. Some random favorites at the moment: A fedora hat, Isuga scarf and a waxed cotton Trina Turk bag.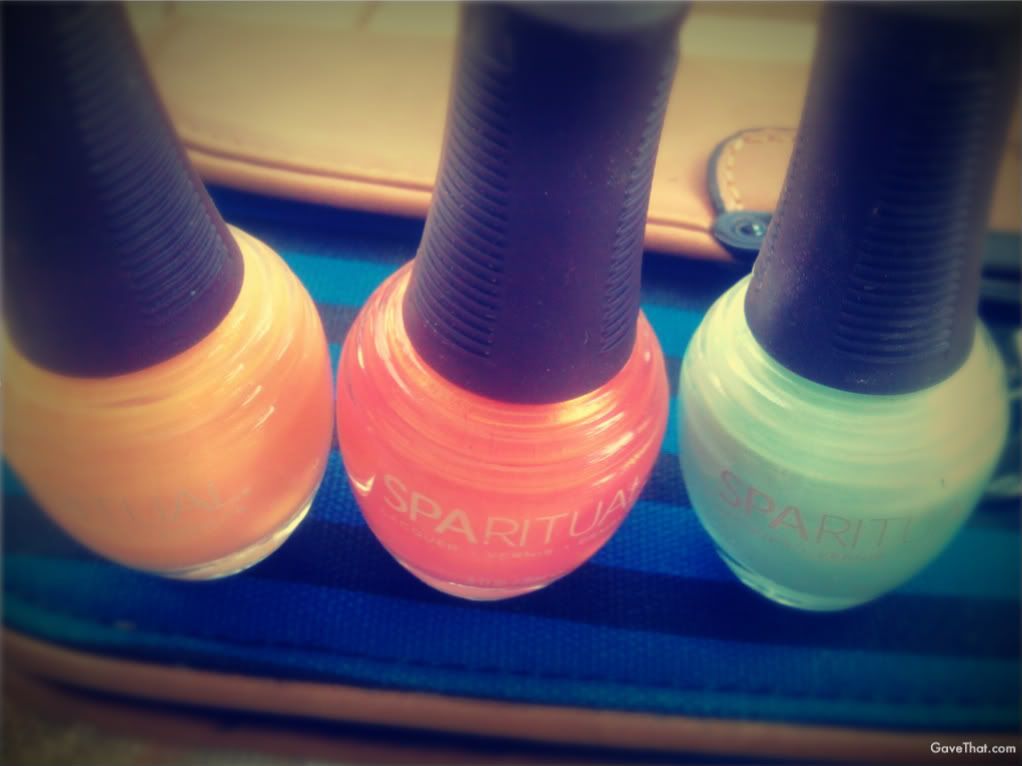 For a couple years now Spa Ritual vegan polishes have been some of my favorite thanks to how easy they are to get off and change. Treasure, Revere and Delight are the perfect spring / summer colors to give. Striped clutch by IMochion.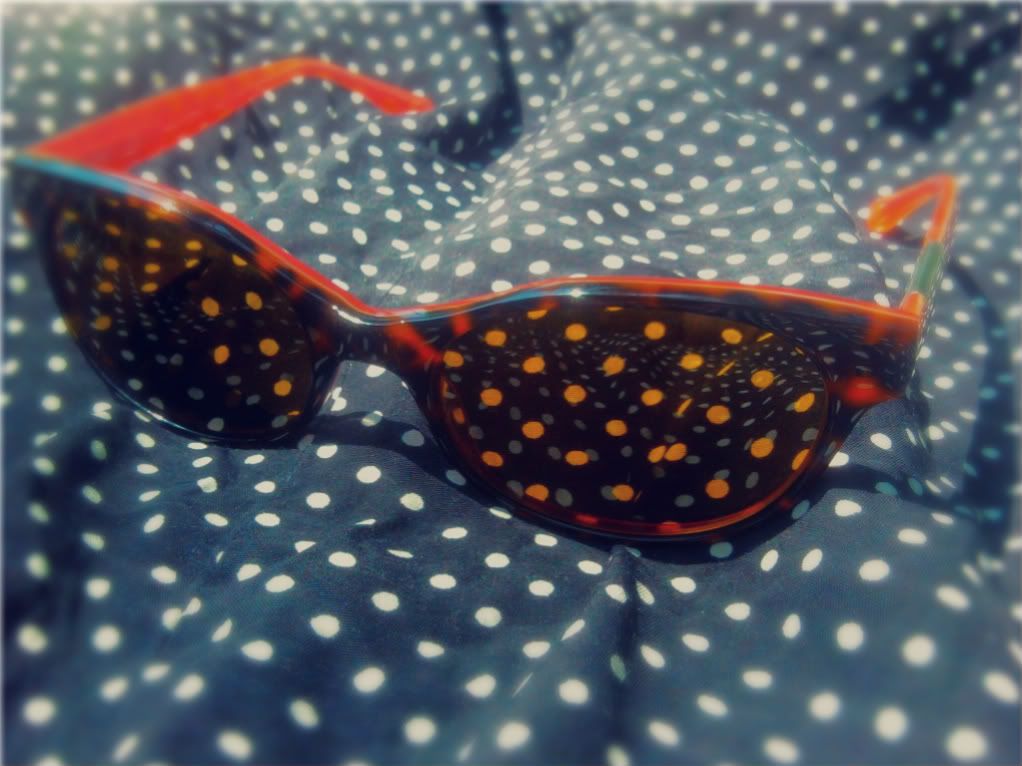 Polka dot skirt and Derek Lam cat eye sunglasses (the Ray Ban's are jealous and pouting right now).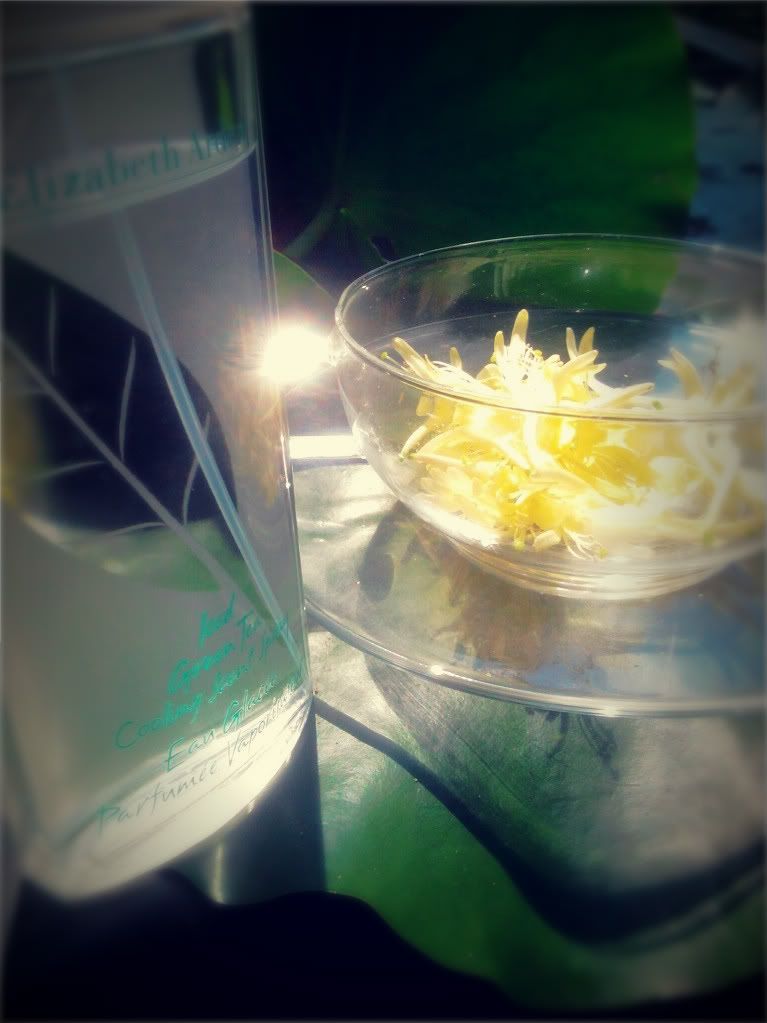 Steeping fresh honeysuckle tea and Elizabeth Arden Green Tea perfume. One of the few perfumes from the 90's, which behaves more the way a cologne would, that gets consistently reached for once the mercury rises.

Recently a new Lavender version was released giving the Green Tea a very soapy, squeaky clean scent but this version remains my favorite. Green, lightly minty, a little hint of lemon this reminds me of southern sweet tea mixed with my Belgium mint. Lingering underneath is this pervasive warmth that is somewhere between brown sugar and raisins. This is most likely the Caraway seed. The notes are actually rather unique (Caraway with the celery, fennel, peppermint, rhubarb and oak moss) for a fragrance marketed at women

—

typically masculine

—

yet the scent is so delicate and cool.
Image: mam for Gave That