DIY Shibori Paper
After purchasing a few Thakoon pieces a few years back I became really interested in finding out more about the Japanese technique and art of dying called
Shibori
. Our hippie tie-dye is an apparent descendant. Since then numerous designers have added Shibori prints to their collections with one of the most prolific being Proenza Schouler. Last year it was acid green but this year they seem to have returned to more traditional roots with my favorite splotchy bleeds of inky black on white.
Could this be done to wrapping paper? (you know, my obvious, constant question in life) and the answer is absolutely. Some of the examples I've seen have been unreal. Of course with paper things are a tad more limited. Instead of tiny knots, sewing, twisting, dipping, you are more restricted to folding and clamping. Much like Origami.
This is the results of my first attempts. With this, you never are certain what the results will be. After allowing the paper to dry completely, it was unfolded and ironed out. It still maintained lots of texture and was easy to wrap around the gift box.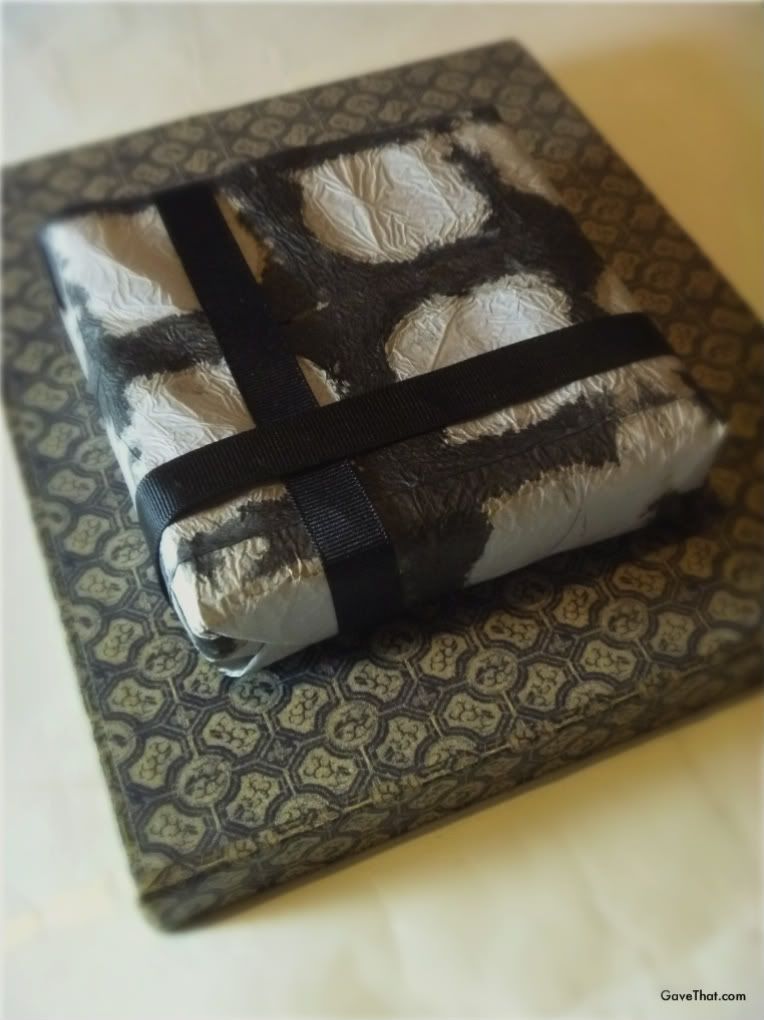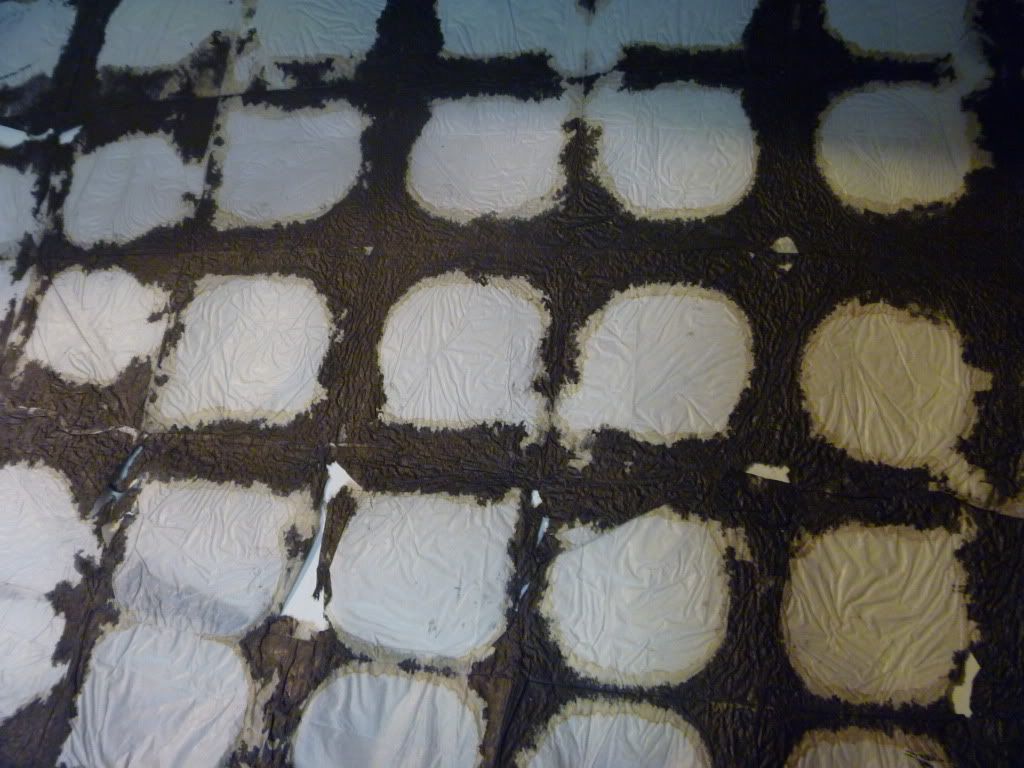 Shibori prints by Proenza Schouler.
Shibori Papers by Kate's Paperie, $4.95 each.
Image: mam for Gave That | Proenza Schouler | Kate's Paperie
For more gift wrap looks and techniques see my gift design ideas area of the blog
here
.