Inspiration: Carlos Amorales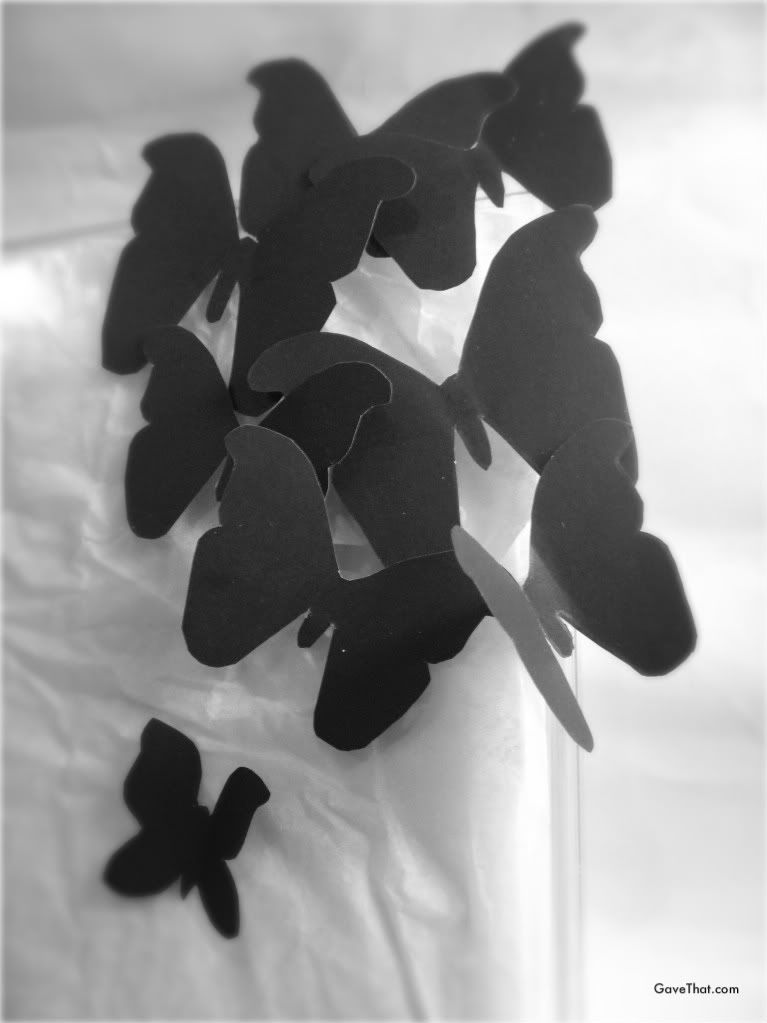 When I made the trek to Philadelphia to see the Frida exhibit little did I know it would be even more of an overwhelming day thanks to the incredible
Black Cloud instillation by Carlos Amorales
. Out of all the ones staged it seems like Philadelphia's was the most powerful due to the incredible architecture of the space and sweeping movement of the Amorales' use of simple black moths (I thought they were butterflies at first). In one moment the whole thing was awe inspiring and the next somewhat frightening as you saw the clumps en massing in spots. It almost seemed like the camouflage netting used to hide tanks... yet each individual moth silhouette was delicate up close. Years later and Amorales' work is still seared in and I feel so thankful to have experienced it in person.
For some reason I've always wanted to miniaturize it and use it to wrap a plain white gift. It seemed like the perfect thing to use on very large gift boxes without the need to waste huge amounts of wrapping paper. I could see the moths swirling around hat boxes too or a five tier weddings cake. If I can ever cut enough out, I think I would try to do an entire wall... or settle for a gallery wrapped canvas panel.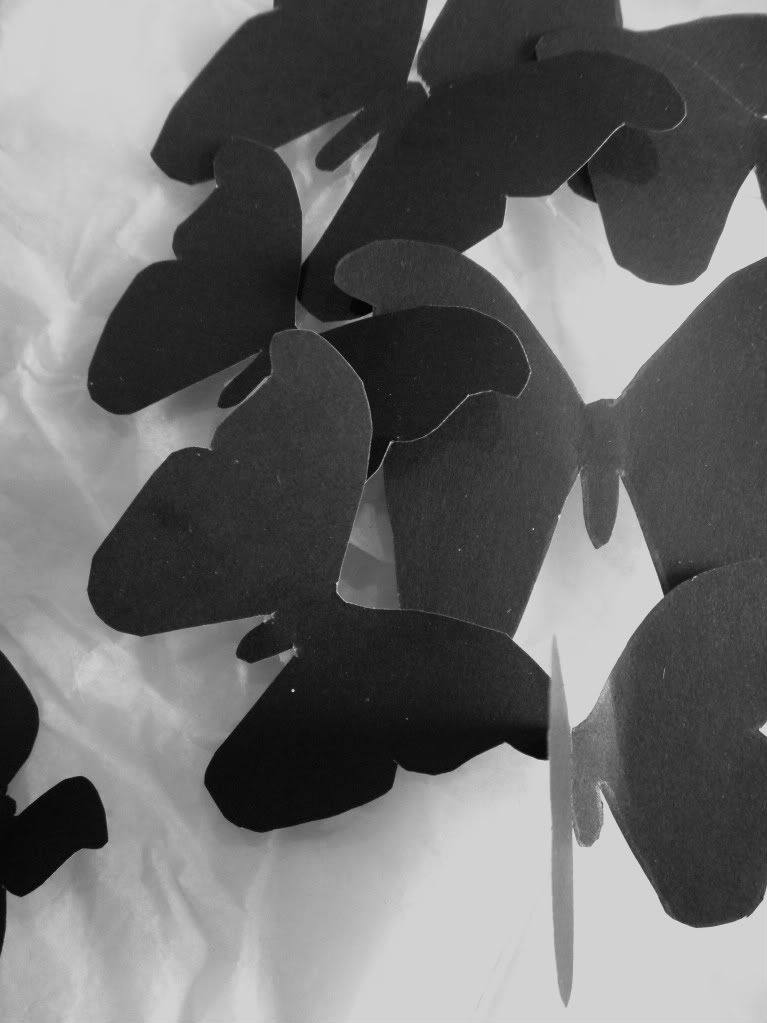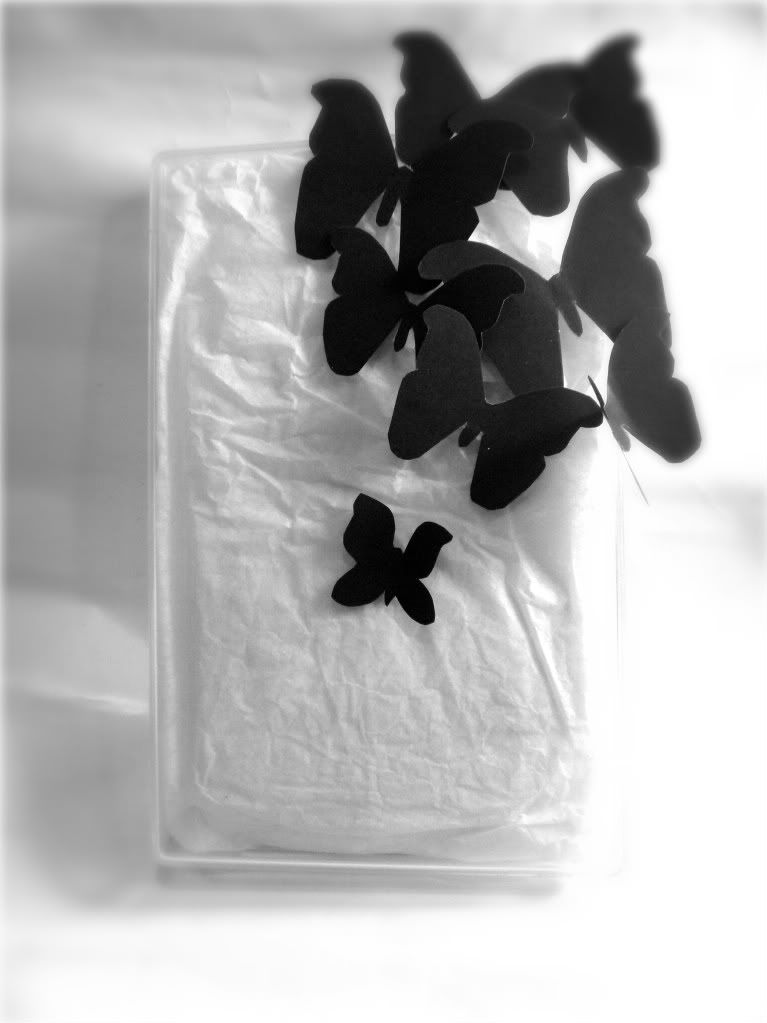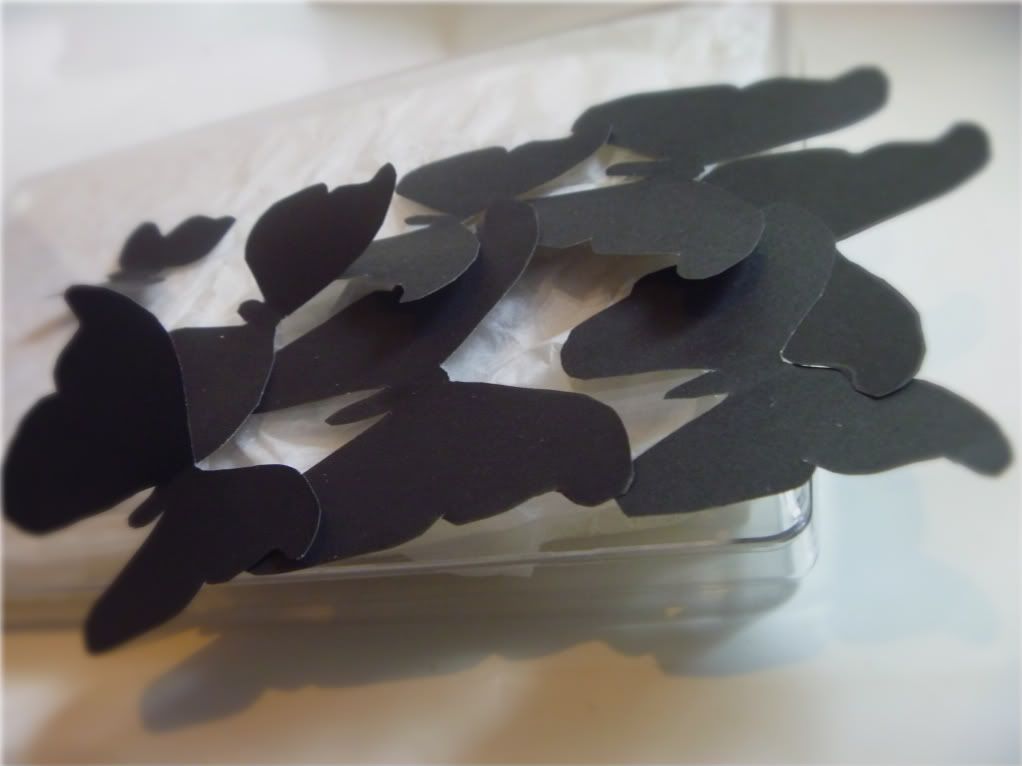 For this a vintage, clear lucite box was used (another current fixation... the X-ray effect), black paper and some tape.
Image: mam for Gave That