2011!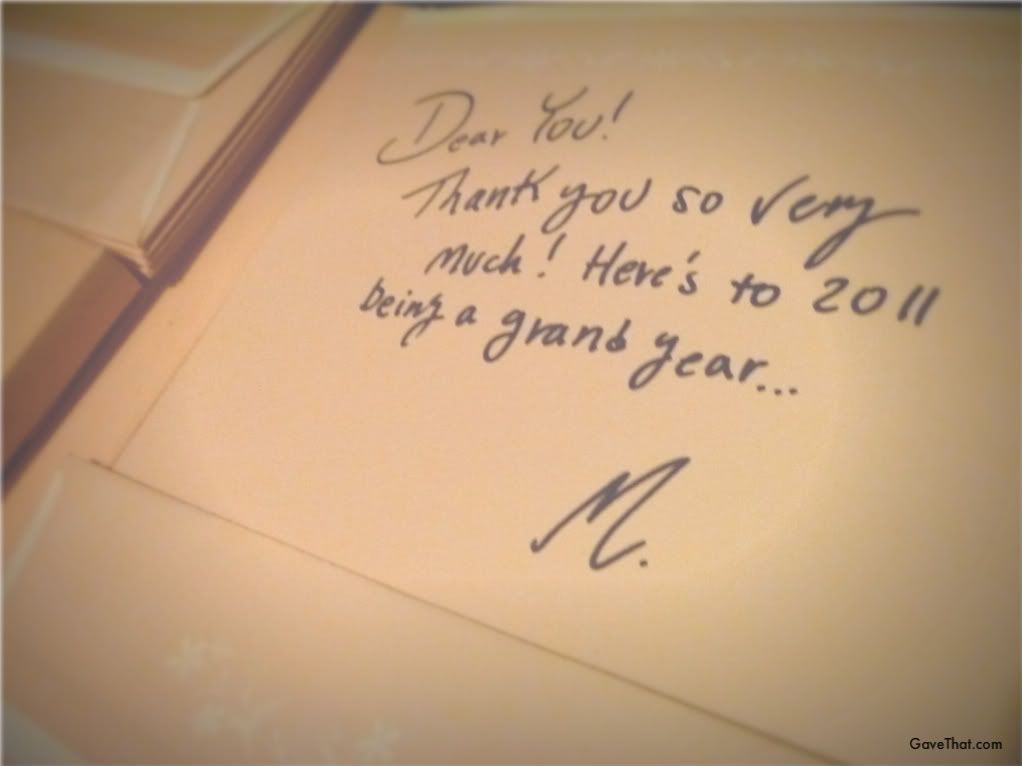 We made it another year! It feels oddly surreal that it's 2011, maybe because 2010 was such a leaning year, and now it's time to put everything learned into motion. This of course is incredibly exciting. I want to take this time now to thank everyone who has visited Gave That throughout the past year. Thank you for all of your kind emails, notes, comments and words of encouragement. Your tweets, hearts, thumbs up and reblogs. Also a big thank you to all of the generous companies who provided prizes for giveaways and neat things to show you all.
Thank you, thank you, thank you!
Bring on 2011!
-M
Who is eternally grateful for the many good things accomplished due to this blog (most notably money raised for earthquake victims in Haiti and China. Thank you, thank you for your support!!)
.
P.S. she knows this but a very big thank you to Magda for her camera work on here!
Image: MAM for Gave That