MOR
Australia's
MOR
has been on my list for a while now, mostly due to the time they spend crafting sumptuous packaging. Above is one of MOR's classics,
Marshmallow
. The scent is incredible and perfect for any vanilla lover. Toasted, musky, husky, wrap me in this sweet, candied rose petal scent come fall and winter.
Another more recent collection is Nordica which has been picked up by Anthropologie. Love, love the reuse potential of the packaging and the give as is style. The little wooden cutout dangling from the jugs handle is going to be my next bracelet.
The two scents are
Freia and Dala
. Dala is a full on old garden rose scent with something very herbal poking through (the mistletoe perhaps) and while many fruity ingredients are also mentioned, roses and lots of them stick about. Freia is filled with all sorts of citruses from pink grapefruit to clementine. Thoroughly fresh and unisex it's my favorite. All are very pungent and as decadent as its wrapping.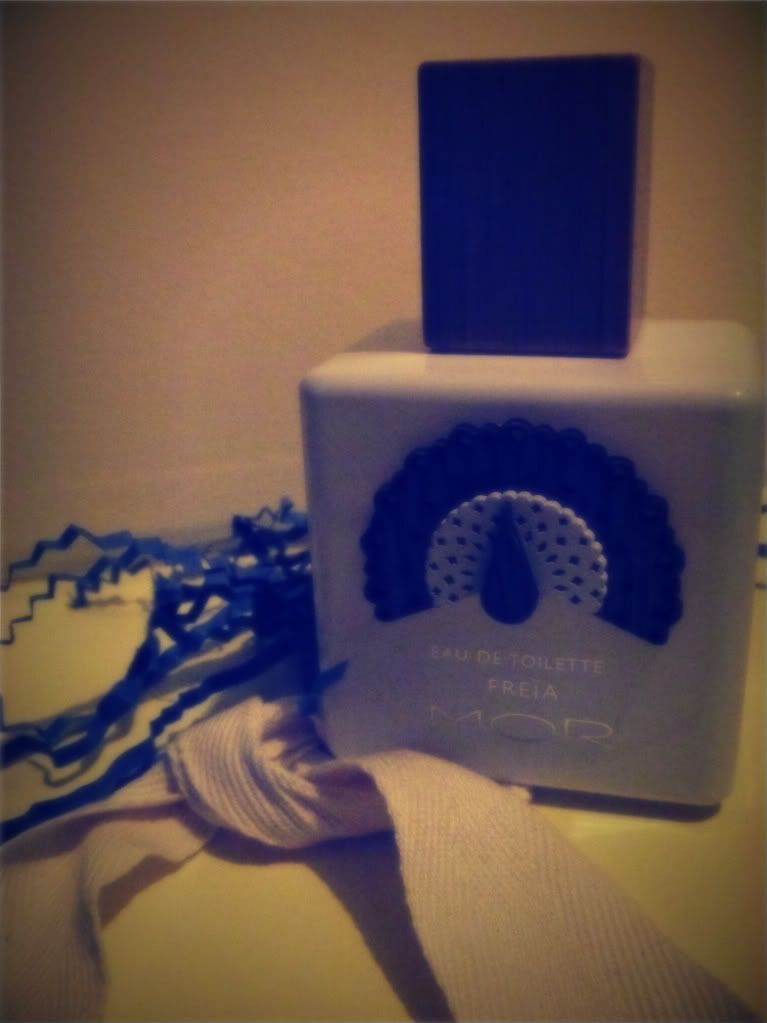 For more MOR see my post on their line of egg shaped
gift soaps
.
Image: MAM for Gave That