DIY Anthropologie Gift Wrap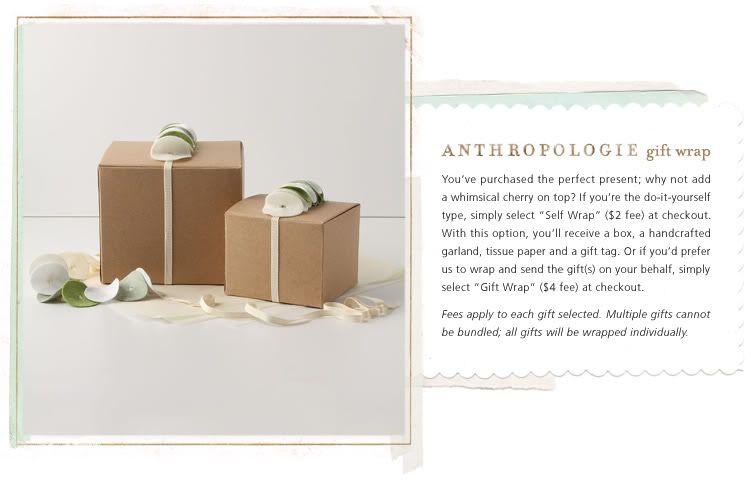 Anthropologie
for 2010 has been offering
naturally sweet gift wrap
for $2 to $4. In a recycled looking plain brown paper box a (as they call it) handmade garland is wrapped about as embellishment. It can be a little hard to see from their pictures what this actually is but in person, up close the garland is constructed of round pieces of felt strung on a grosgrain ribbon. Pushed together they form a wave of ruffles. Surprisingly easy to recreate and a way to reuse items from around your home.
Now for how to do it:
Materials needed:


1 gift box (to make your own recycled gift box see this tutorial)
1 length of grosgrain ribbon
Felt or foam sheets
Scissors or an X-acto knife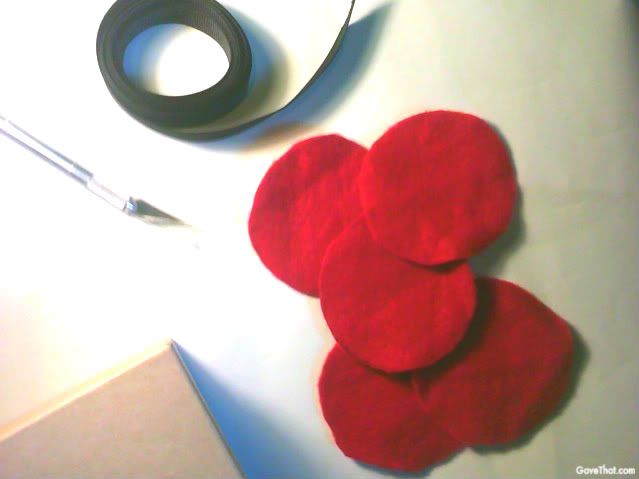 How to do it:
Cut circle shapes out of your felt (or foam). For mine I used the bottom of a glass as a template and traced around it with a pencil lightly. You will need about 7.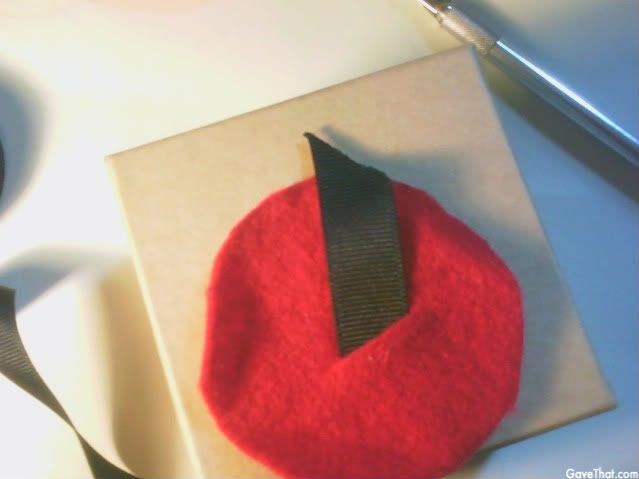 Using the width of your grosgrain ribbon as your guide, cut two slits in the center of each felt circle piece, making sure they are long enough so the tip of your ribbon can pass through. If using scissors, fold the felt circle in half and cut two slits in the center, then unfold. Once you have done this with each piece, start from underneath the felt circle and poke the tip of the ribbon through the first slit. Pull through and then pass through the next slit. Keep doing this until each of the felt circles are strung on the ribbon. Push them together so they become ruffled and folded in half.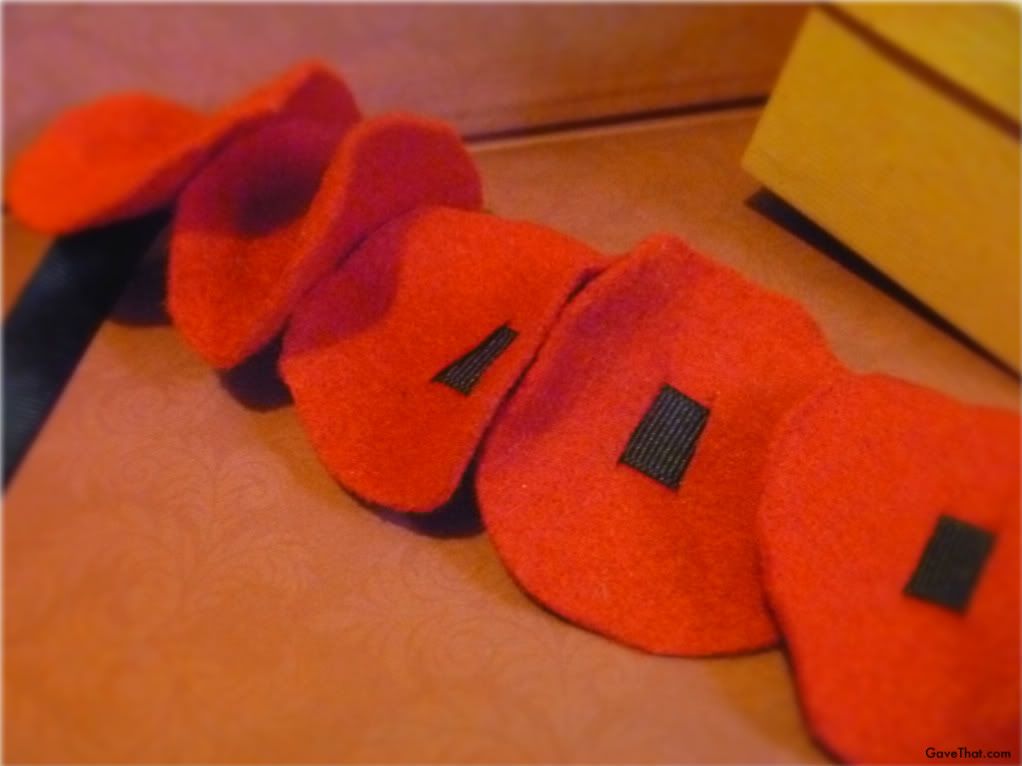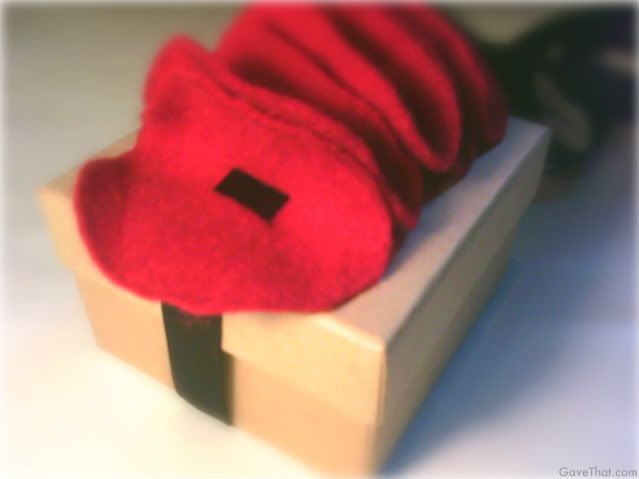 Then tie them around your gift box and fasten the loose ends of the ribbon with tape underneath. That's it!
Here is a step by step video I made showing how to create the garland look above:
Image:
Anthropilogie.com
| MAM for GaveThat | VIDEO: MAM for Gave That