Cinco de Mayo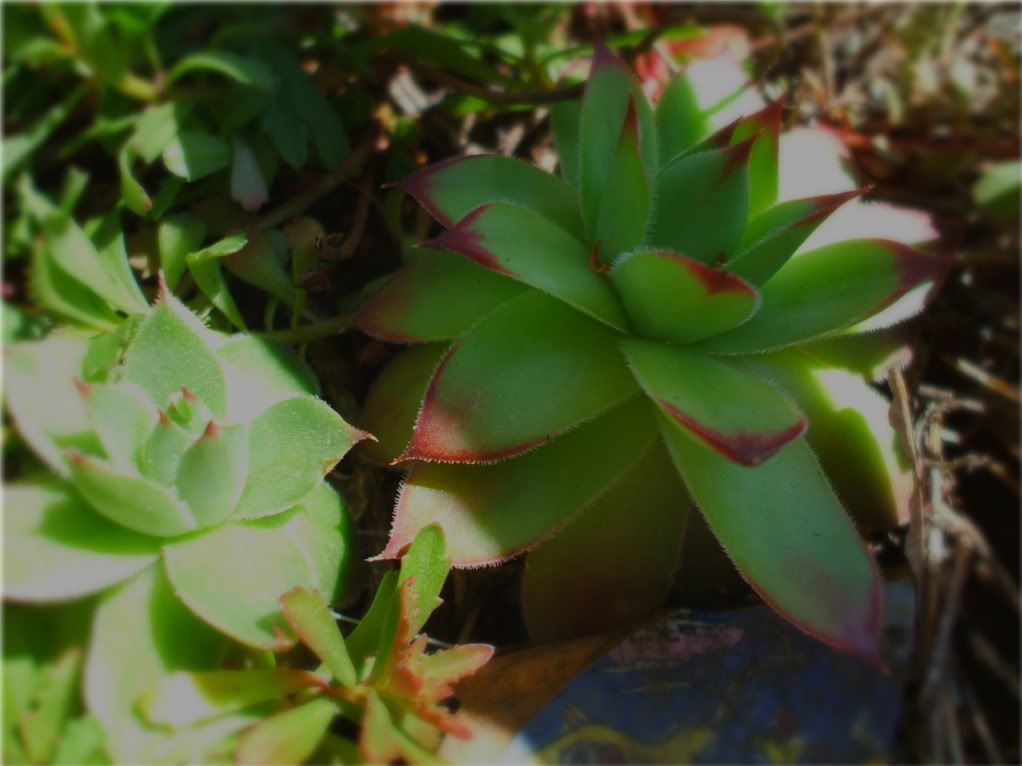 Succulent Hen & Chicks with pottery shards in a centerpiece...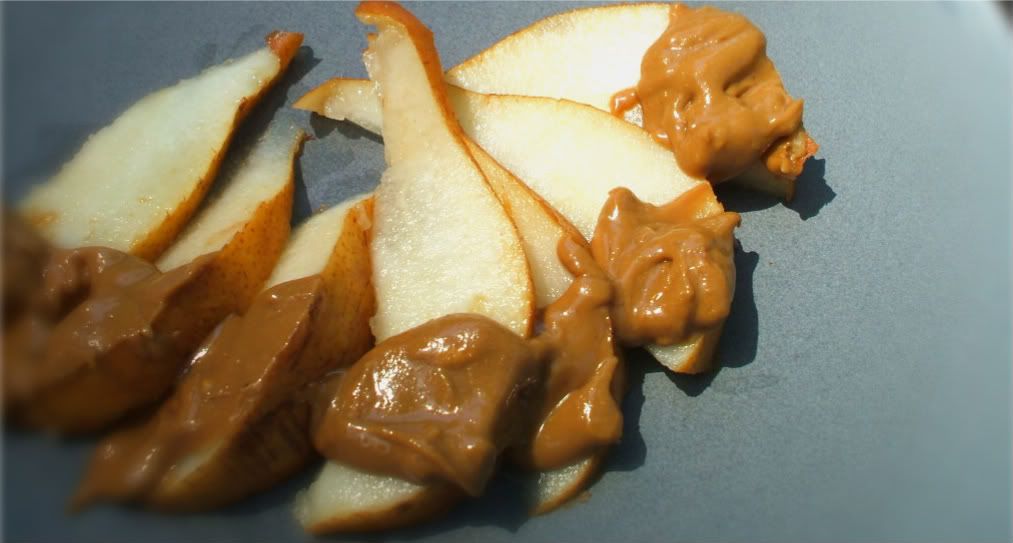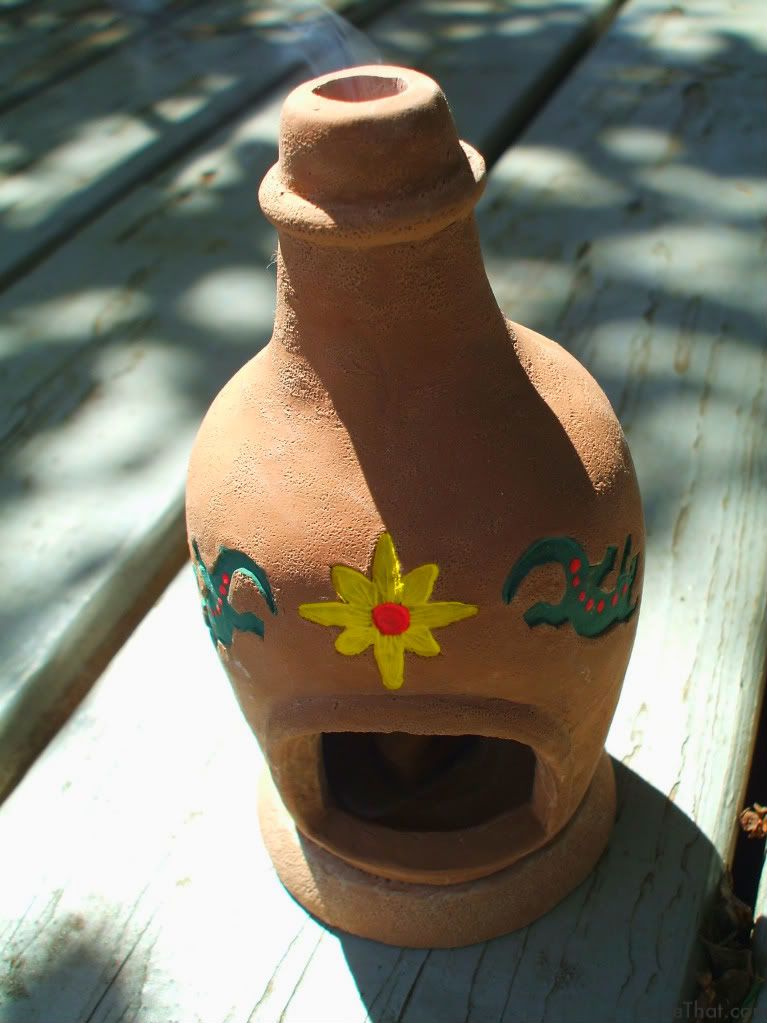 Burning piñon incense inside a miniature chiminea...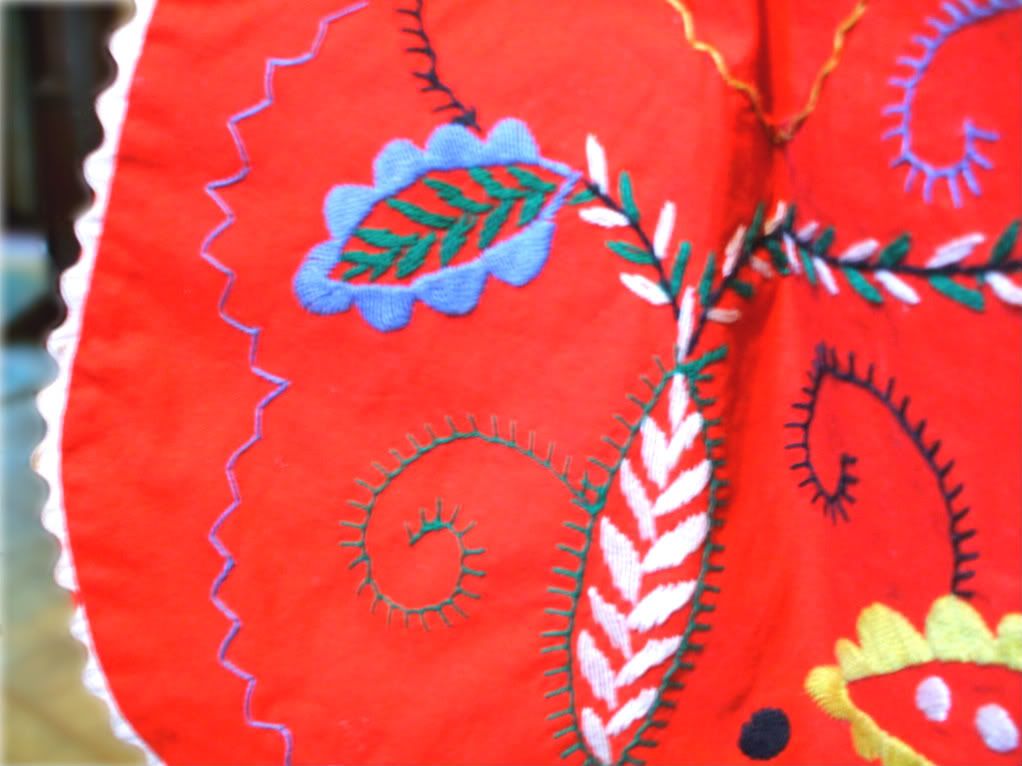 The perfect time to bring out a collection of vintage embroidered aprons from Mexico...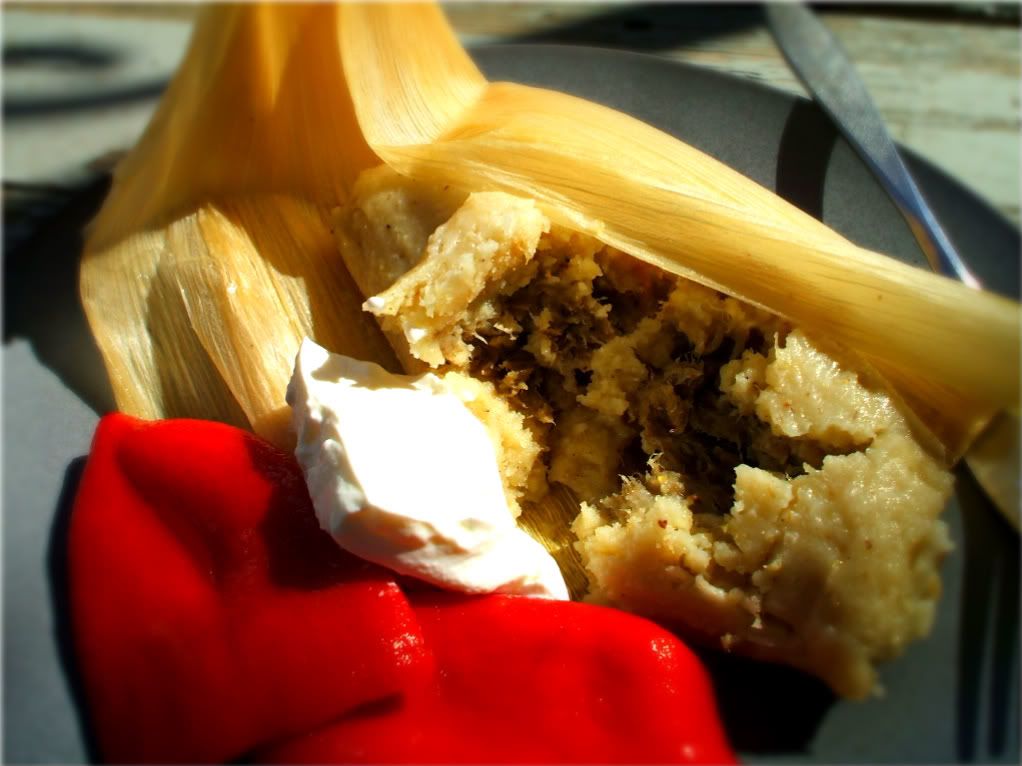 Bits and pieces are things I enjoy doing regularly... like slathering fresh pear slices with chunky sunflower seed
Sunbutter
, burning sweet smelling piñon wood from
Incienso de Santa Fe
in my mini
Chiminea
, sipping unorthodox frozen margarita's, and peeling back the corn husk of a steaming hot tamale. Doing it all on Cinco de Mayo!? You bet!
Goji Berry Frozen Margarita's
Goji berries have a very unique flavor which I can only liken to somewhere in the middle of a prune and fig. The Tequila and Cointreau knocks out some of the sweetness... a little salt takes it further. For this drink I used Goji berry concentrate juice provided by

Rich Nature

and my favorite hand blown GlassyBaby glass.

Recipe:
4 Tablespoon Goji Berry Juice
1 Ounce silver Tequila
1/2 Ounce Cointreau
1 Ounce fresh lime juice
1 Cup chopped ice

Combine ingredients in a blender and process into blended. As an alternative you can omit the ice and use a shaker... it'll be more portant that way. Line the glass rim with salt or berry flavored sugar.
Image: MAM for GaveThat