Glassybaby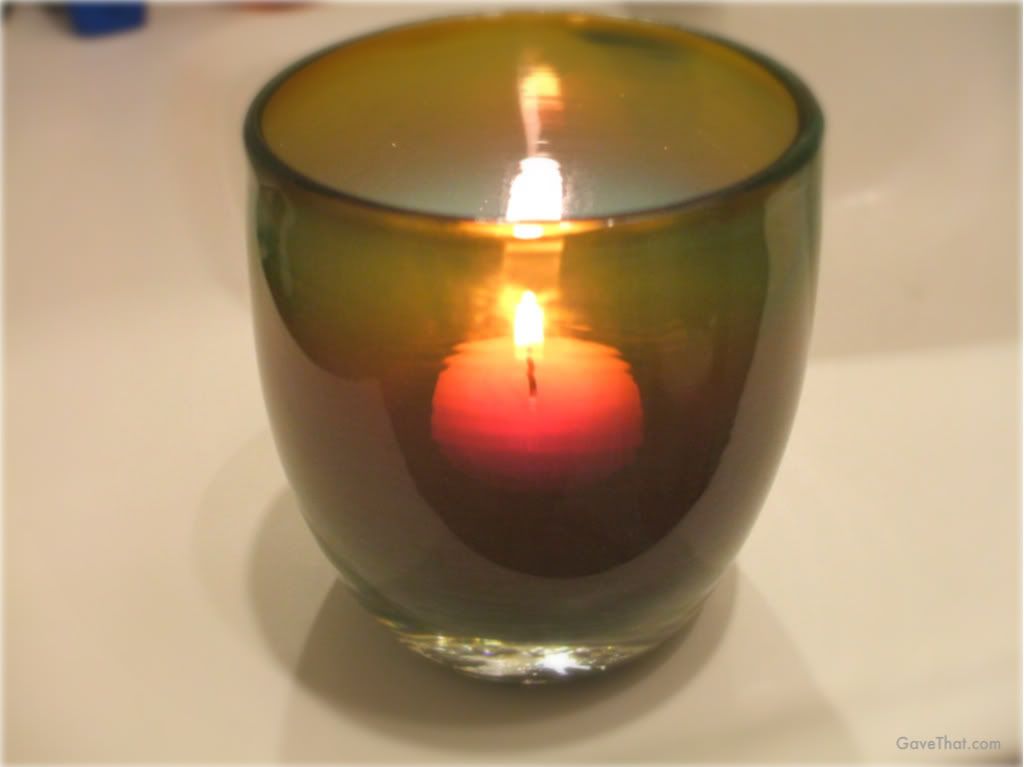 Three-time cancer survivor Lee Rhodes started hand blowing these
Glassybaby
candle holders with
giving back
in mind. Now they come in over 70 hues and variations. Sadly it seems nearly impossible to capture their beauty through a camera... (you have to see them in person) but I tried. Above is "Hudson" which reminds me of the actual Hudson river. Green, swirling around clockwise trapped in the 3 layers of glass used to form each finished Glassybaby. Flecks of white, brown, and blue tapering off.
Heavy and substantial these have a multitude of uses (votive holder, tumblers for Bloody Mary's & Sangria, vase for peonies & roses), making them perfect for the bridal table and hostess gifts not to mention Mother's day. Certain ones like my Hudson give 10% back from each to amfAR to support AIDS research. For others, see Glassybaby's
goodwill area here
.
City Guide: Glassybaby just opened a botique in NYC, find them at 555 Hudson Street (917.546.6850).
Image: MAM for GaveThat | Glassybaby gallery