Gift Style Inspiration : Ayomi Yoshida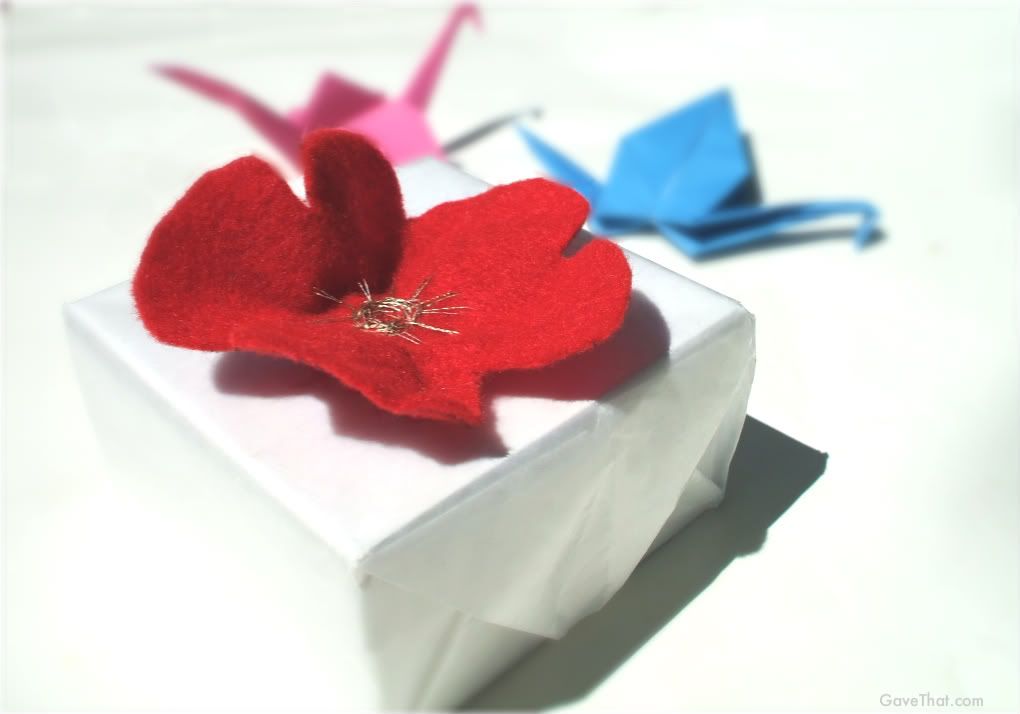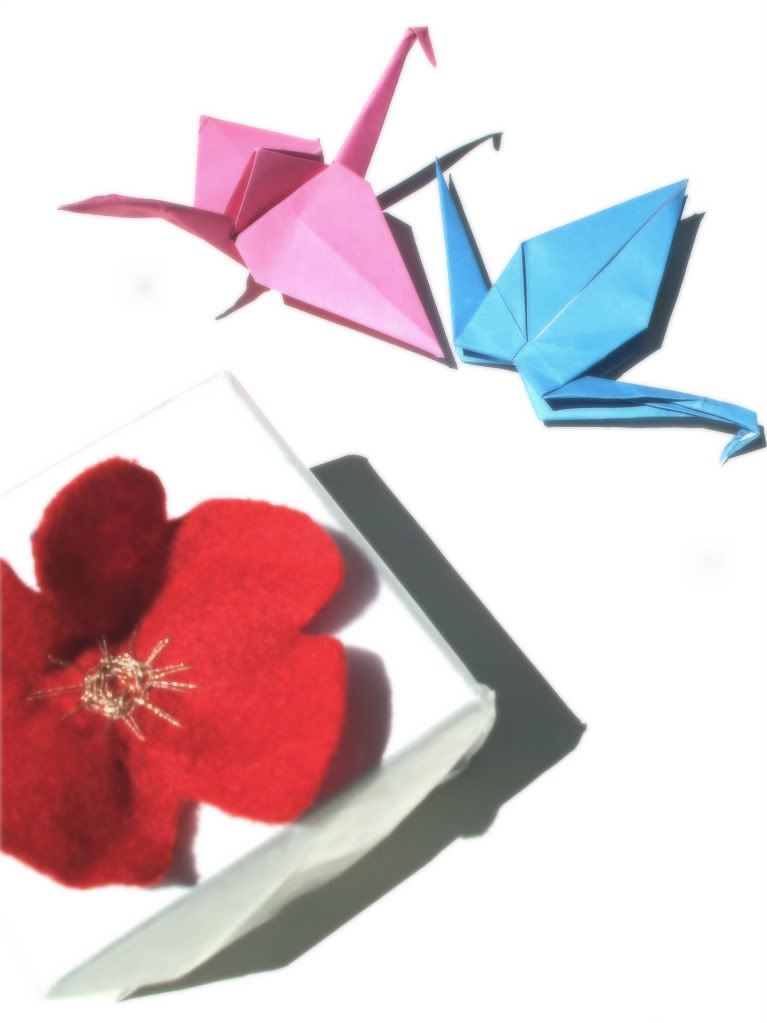 Back in 2008 artist
Ayomi Yoshida
created a gift wrap capsule collection based on her huge, labor intensive installation work
Yedoensis
(meaning cherry blossoms). There, hand painted cherry blossoms were applied to the walls of the gallery creating something utterly breathtaking. In her capsule collection Yoshida reinterpreted these Japanese cherry blossoms in red and white felt, replacing traditional gift bows. As a cheryblossomophile (my made up word of the day) this collection was pure brilliance! Here my attempt at recreating the embellishments looks a little more Georgia O'Keefe
poppy
but you can study
Yoshida's
to get the precision down pack.
How-To: These are actually really fun and easy to make. Cut each flower out of red or white felt to your desired size, use metallic gold thread to form the center and stamens. Pull them in a little but so that the petals point upwards for some dimension. Use one or place them en mass for bold pop. I like to add pin backings so that each flower becomes a brooch.
For another gift style look inspired by Yoshida's paper cranes
see here
.
Image: MAM for GaveThat