Denyse Schmidt Quilts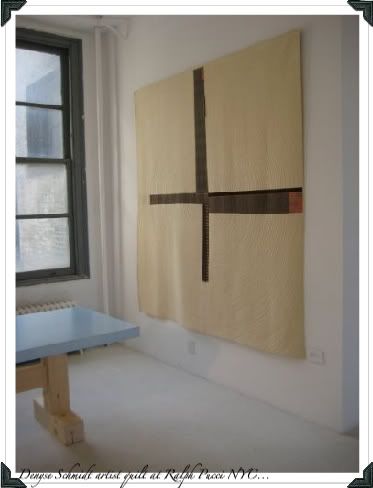 Today something I have wanted for a good long time came... a
Denyse Schmidt
quilt! Talk about going to bed and waking up happy over and over and over again. Who knows how long this will last but I'm feeling this can go on a very long time, despite the torrents of rain.
Ms. Schmidt is my absolute favorite artist quilt maker and her work clearly doubles as fine art. You can see this from her recent exhibit
Anchor of the Soul: Mount Lebanon Series Quilts #1-5
at Ralph Pucci in NYC. Here she was influenced by the typically minimalistic Shaker's and each quilt was then pieced together by Amish women. There is so much Americana quilt making here yet the result is thoroughly alien. These
are
the new heirloom quilts to give and yes I'm hooked rather bad.
Image: Denyse Schmidt