It's Bacon! Chocolate Covered & Date Wrapped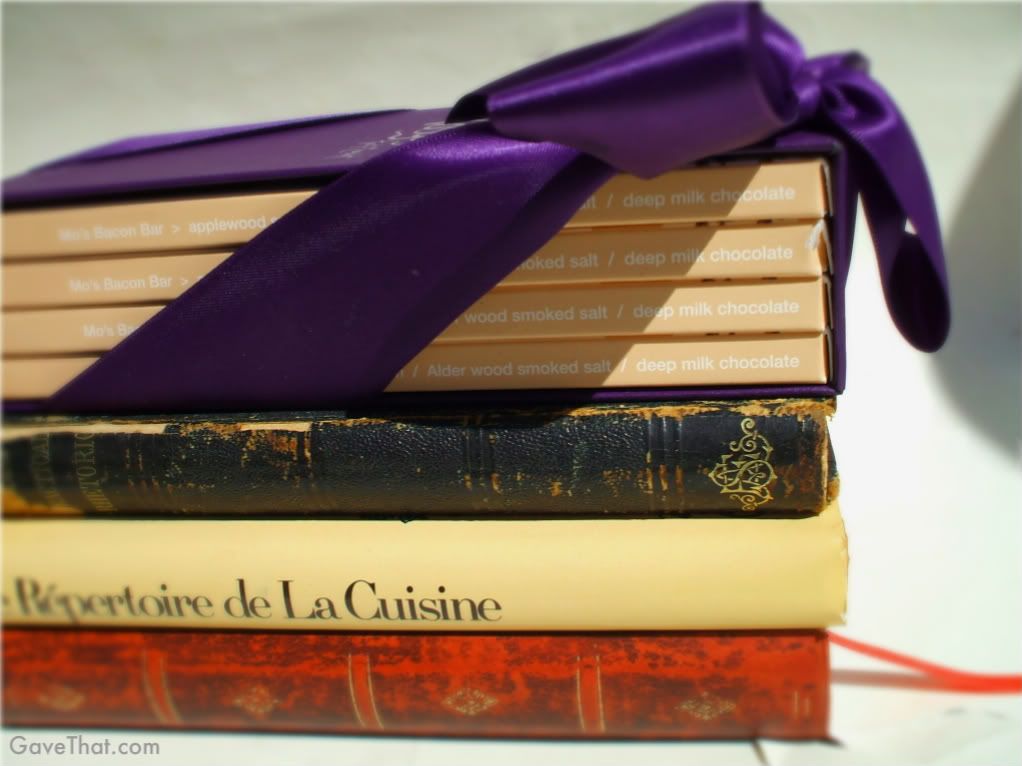 Mo's Bacon Bar by Vosges chocolate sprinkled with applewood smokiness and a favorite tapas... almond and dates wrapped in, you guessed it, bacon.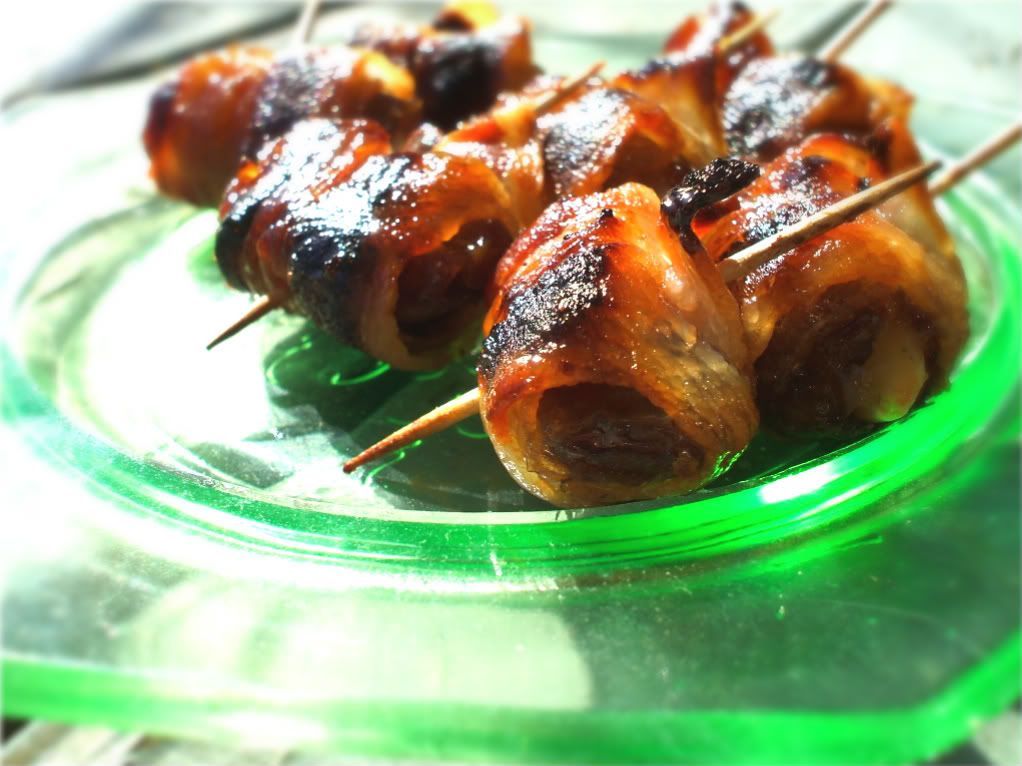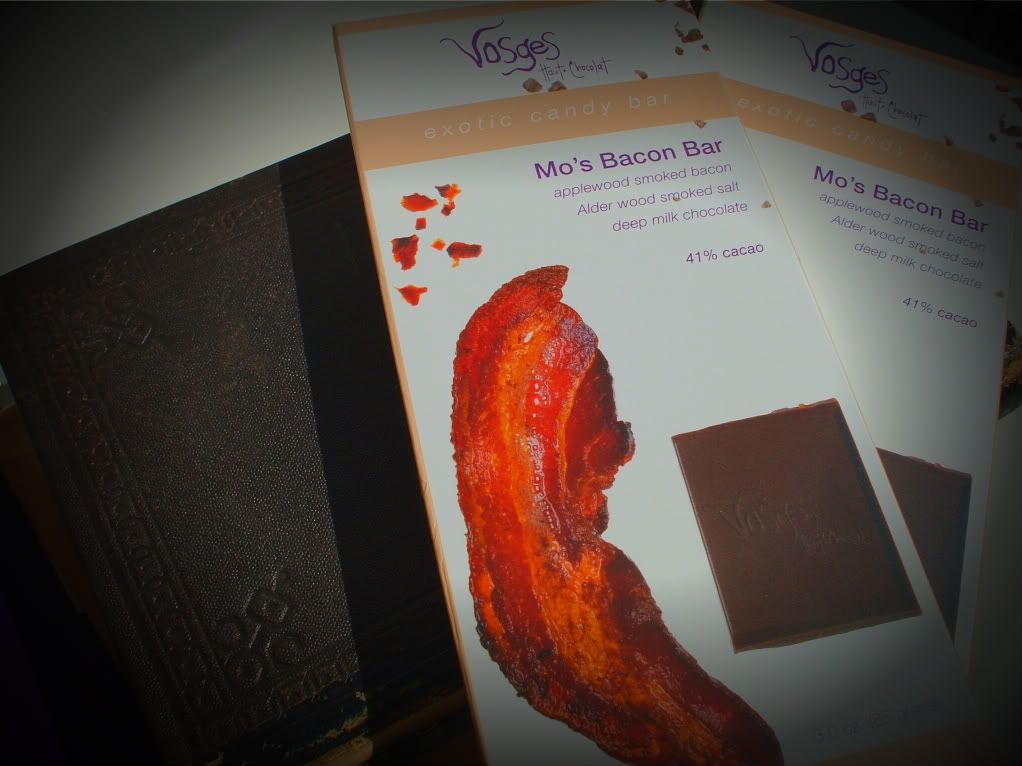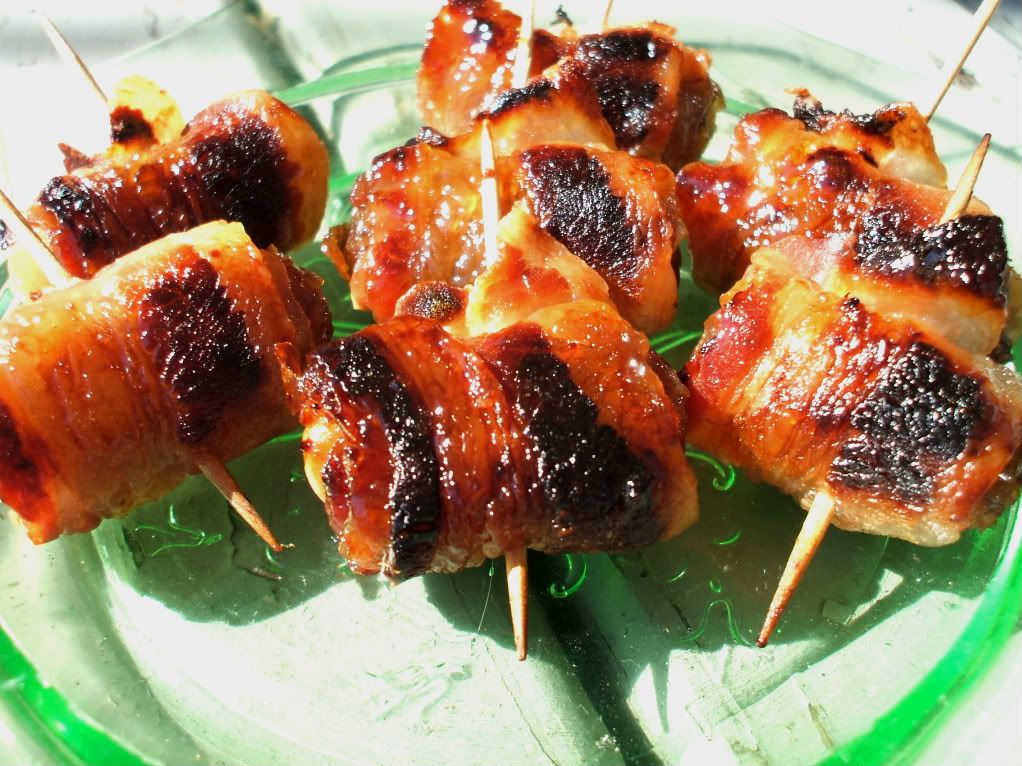 Bacon and beer go so swell together that I wanted to clue you in on a couple of slightly offbeat choices... first up
Mo's Bacon Bar by Vosges Haut Chocolate
. Called a candy bar library when housed in their purple little gift boxes you have the choice of either milk or dark chocolate (or both in a mixer). Applewood smoked bacon and crackling Alder wood smoked salt finds itself covered in some pretty decent, creamy chocolate. In a little tasting for the gang results were mixed. The bacon bits like texture is very pronounced and never quite melds with the overall bar but the real hit is the smoked salt. Leave the bacon out altogether and I'll have my holiday gift list done in no time. Each chocolate library is around $33.
Ingredients
6 slices

Hickory smoked bacon

20

Madjool dates

20

Whole blanched Marcona almonds

Maple syrup
Instructions
Depending on how many tapas you want to make (20 to 30 are perfect for small gatherings) take your date and stuff it with one blanched almond. Repeat until all are done. Then cut a 3 to 4 inch piece of bacon and wrap around the date, securing with a toothpick. Once all dates are wrapped brush lightly with maple syrup. Place in a 400F preheated oven until bacon is crispy and browned. About 10 min. Place on absorbent paper to remove some of the excess grease.
Details
Prep time:
Cook time:
Total time:
Yield:

8 servings
City Guide:
The Red Cat is located at 227 10th Avenue, NYC and find Vosges Haut-Chocolate on the upper east side at 1100 Madison ave. and in soho on 132 Spring St.
Image: MAM for GaveThat.com