Aromatherapy Interventions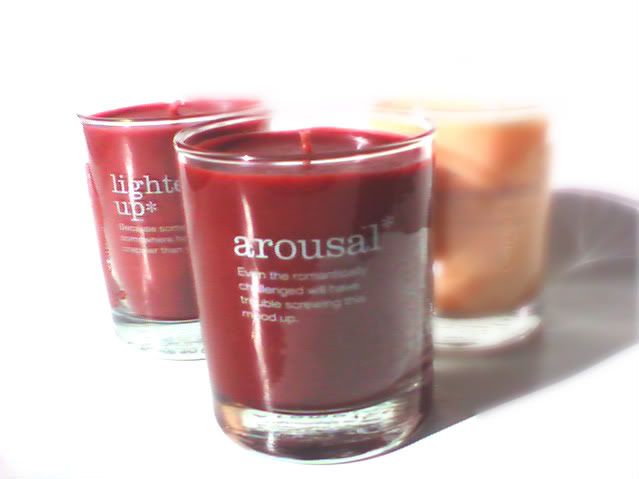 At the moment snow drifts are high and any thoughts of spring or even Valentines day seems worlds away. You have become old hat frostbite and bitterly cold winds! So, in an attempt to transport myself (and others) someplace else, on an olfactory level at least, candles have become a simple solace. That's how I slightly broke my nose... 30, 40, 50 (I've lost count) candles later and I give you some of my absolute favorites for spring:
When
Aromatherapy Interventions
candles contacted me about their line, I immediately remembered their delicious sense of style and tongue in cheek, chuckle inducing descriptions. The
co-dependent
candle for instance has two wicks and is infused with citrus essential oils to, "counteract passivity and self blame". These can get someone in so much trouble and, I adore that.
Still the main point is the scent. Thankfully these are
good
—very, very good. Earnest due to real essential oils being used and surprisingly pungent for soy wax my personal favorite is
lighten up
. A blend of fresh winter mint, grapefruit, orange and woodland pine to, "counteract obsessing on the unimportant", the result is a candle that actually smells rather
sunny
. Now to find a way to burn this 24/7. $21.95.
Image: MAM for GaveThat