Mulling Things Over - Recipe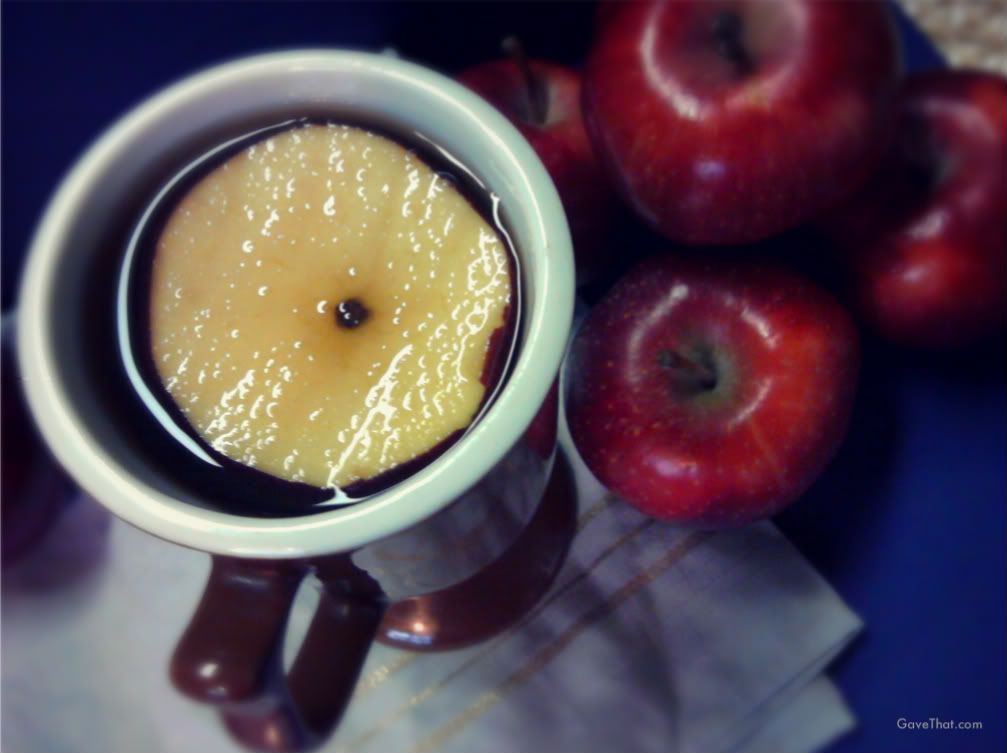 Wishing everyone a very Happy Thanksgiving!
A favorite all throughout the holidays is the scent of mulling apple cider filling the home and mingling with baked bread, mulled wine and hot chocolate. Simple to make it sets such a warm, welcoming tone for Thanksgiving, Christmas and the entire winter really. This is the recipe I enjoy using: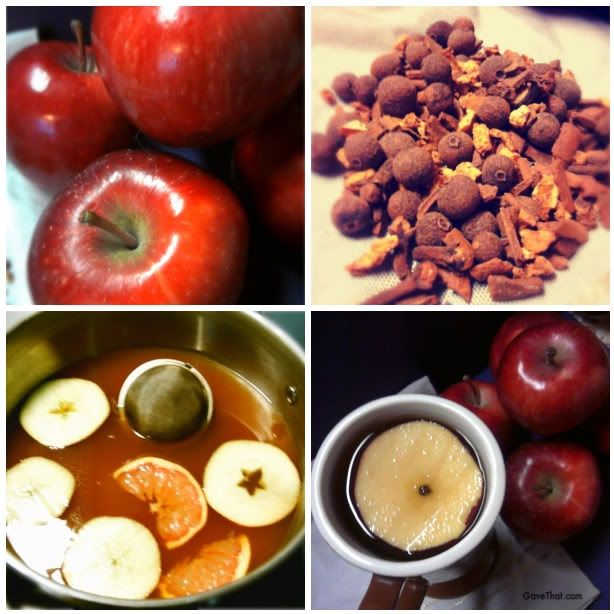 Ingredients
5 cups

Apple Cider

1 Cheese cloth pouch

DIY tea bag or tea ball of mulling spices (a favorite bland includes a cinnamon stick broken into pieces, whole allspice, whole cloves, 3 whole peppercorns, pieces of dried or candies orange peel)

2 Tablespoons

Buttershots (butterscotch liquor)

1 cup

slices of orange

1 cup

slices of apple (fresh or dried)
Instructions
Bring to a boil and then reduce heat to lowest setting a let simmer (under careful watch) for a few hours. Add water if it becomes too concentrated. Serve warm with a cinnamon swizzle stick.
Details
Prep time:
Cook time:
Total time:
Yield:

5 servings
Also Read:
- DIY Tea Bags Tutorial
Image: MAM for GaveThat.com