Imperishable Beauty Dragonflies at MFA Boston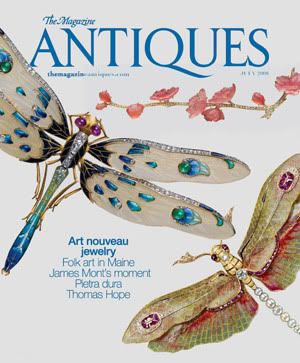 Well
The Magazine Antiques
has done it yet again... peaked my interest in a show on jewelry. Like my past post on
Alexander Calder's jewelry
show coming to NYC, the
Imperishable Beauty show at the Museum of Fine Arts Boston USA
will be featuring some of the most delicate and spectacular
art nouveau
pieces I've ever seen. What immediately caught my eye were the richly decorated dragon flies. The attention to detail and thought behind each one can easily put our modern offerings to drab shame. What gift ideas these conjure!
The Show "Imperishable Beauty: Art Nouveau Jewelry" runs now through November 9th 2008 at the Museum of Fine Arts, Boston's Torf Gallery
. This collection is making me have serious thoughts of travel to Boston.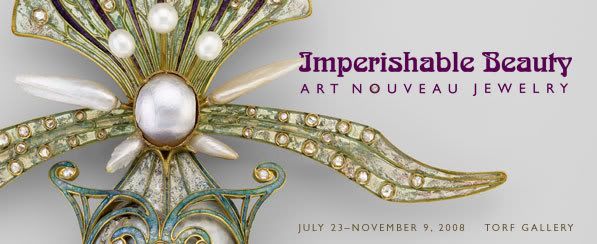 For those wishing to buy pieces that are more accessible, the magazine article and the above show, did make me think of one etsy seller who also creates gorgeous dragonfly necklaces.
1ofmykind
by Jody McGill has created this lovely Gossamar Wings piece with tempered brass wings and a Chalcedony crystal drop on its tail. $49.01.
Image: The Magazine Antique, MFA Boston, (both Greg Heins) & 1ofmykind Jody McGill.
For an in-depth review of the exhibit be sure to read
Alain Truong's
blog,
post here
and watch this interesting
YouTube video tour
by metrowestvideos.